Have you developed ERC-20 Token for your blockchain profile, now it's time to update etherscan profile with the correct information?
A completely update Etherscan smart contract profile increases the trust of investors. We also advise you to register your company to increase more trust among investors.
If a token price displays with the token logo, website address, and social media accounts, it keeps reliability, truth, or ability to invest in that token by an investor.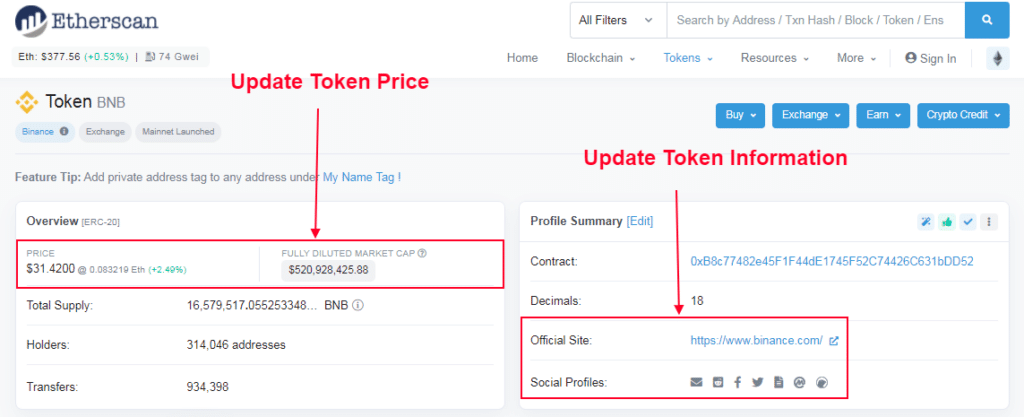 At Coin Ideology Digital, we will display your token price on Etherscan and also update the token information.
How We Update The Token Information?
To update the token information, we require your Etherscan login and Metamask wallet details. In the token information, the following detail will be included:
Token Name
Token Logo
Official Email ID
Person Name
Token Description
Associate Website
Associated All social accounts including Github, medium, twitter, Facebook, etc.
And many more.
How We Update Token Price on Etherscan?
To update token price we required your token to be listed on Coin Market Cap or its supported exchanges. Few exchanges are:
This is the best investment for all the token holders that want to sell their token at handsome prices. By updating this information, investors will be able to visit the real market value of your tokens that gives you a good spike in the token sale.
If you are interested in this our service, please send us a message at [email protected] let us turn your project into a very hot one and make your investors happy by displaying the correct price and profile information of your tokens.