Are you looking for a NFT marketing agency that can promote your NFT project? or Are you looking for a marketing solution to boost your NFT marketplace?

We promote Non-fungible tokens (NFTs) projects for crypto audience through our digital marketing services.
The Non-Fungible Token (NFT) market is growing at an exponential rate with many projects launching every day. In order to get ahead of the competition and ensure that your token gets maximum exposure in this booming industry you need professional help from a team that have good experience in this industry.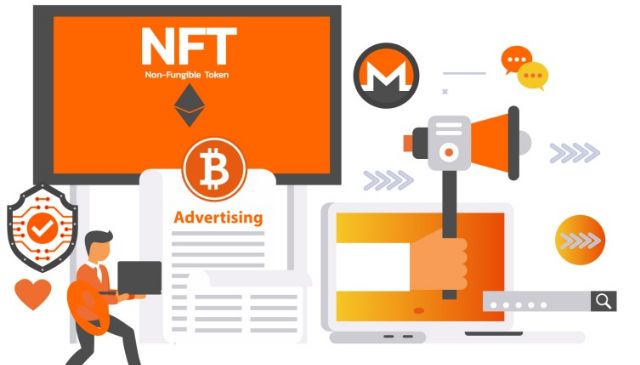 Coin Ideology Digital is the best NFT marketing company to promote your project. We have a team of experts in digital marketing who can achieve real results for any blockchain based project. Our NFT Marketing services include PR, SEO, Influencer Marketing, NFT Marketplace Listings, Guest Posting, Blogging, Social Media Promotion and Paid Ads.
With Coin Ideology Digital help, you can promote your NFT project beautifully for your target audience. We have everything from planning to result. Plus our latest marketing strategies makes the complicated process very simple as dragging images into place and dropping text where it needs to.
NFT MARKETING PACKAGES
Coin Ideology Digital provides best and affordable packages for NFT marketing.
| Monthly NFT Marketing Packages | 499$ | 999$ |
| --- | --- | --- |
| Telegram Management | Limited | Full |
| Content Marketing | Yes | Yes |
| NFT Listing | Yes | Yes |
| NFT Calendar/Drops | 5 | 10 |
| Press Release PR Distribution | No | Yes |
| Create Subreddit & Start a thread | Yes | Yes |
| Start a thread on Bitcointalk | Yes | Yes |
| Social Media Management | 4×20 | 6×40 |
| Video Creation and Publishing | No | Yes |
| SEO Branding and Visibility | Yes | Yes |
| Community Building | 5×5 | 5×10 |
| Reporting and Support | Monthly | Weekly |
| Third Party/Paid NFT Services (Following) | No | Yes |
| Promote NFT on Niche Network | No | Yes |
| Hire NFT Influencers | No | Yes |
| Create New Drop Page on your website | No | Yes |
| Arrange a Giveaway Program | No | Yes |
| Add more members in your community | No | No |
Note: Third party services cost will be additional.
NFT Marketing Services Trusted by the Best NFT Projects
NFT Marketing Services specializes in the management, design and marketing of NFT (Non-Fungible Token) projects. We help you build your own branded token economy by providing an all-inclusive solution for your project. Our services are tailored to meet specific needs, but we offer a full range of services through three core partners:
Influencer Campaigns
NFT Listing Services
NFT Calendar/ Drop Submission
Conduct AMA(Ask Me Anything) Sessions
Content Marketing for Build Brand Visibility
Concept/Visuals/Branding
Social Media Marketing
Telegram Community Growth
PR & Sponsored Articles
Email marketing
Search Engine Optimization
PPC Marketing (Pay-Per-Click)
Mobile Advertising
Video advertising
Native ads
Programmatic Advertising
NFT Marketing Strategies
The NFT (non-fungible token) is on the rise. NFTs are tokens like Ether, but unlike Ether which can be used to buy services or products while NFTs are collectibles that you can own and maintain with proof of ownership available via blockchain.
Here is the top NFT marketing strategies that will help to grow your NFT projects:
Introduce a new NFT projects.
Offer a discount to customers who purchase more than one NFT.
Create an event where people can meet the company's team and learn about the project concept.
Give away.
Partner with other NFT projects that have similar products as yours, such as offering discounts if you buy both from the same place.
Make it easy for customers to buy your products by providing them with different payment options, including credit cards and cryptocurrency.
NFT Listing Sites
NFTs are digital assets that can't be split into smaller units. This is in contrast to cryptocurrencies like bitcoin, which can be divided into fractions of a coin. Here is the top NFT listing sites or marketplaces where you can buy and sell NFT tokens:
OpenSea
Rarible
SuperRare
Foundation
AtomicMarket
Myth Market
BakerySwap
KnownOrigin
Enjin Marketplace
Portion
NFT Event Listing
In NFT event listing sites, we list your NFTs for the NFT collectors that don't want rush from nft marketplaces. These sites also know as NFT callander, NFT drop or NFT event:
Nftcalendar.io
Nftevening.com
Upcomingnft.art
Nftcalendar.wiki
Peerthroughmedia.com
Coinrivet.com
Nftsolana.io
Non-fungi.com
Cnftcalendar.com
Why Coin Ideology Digital For NFT Marketing Services?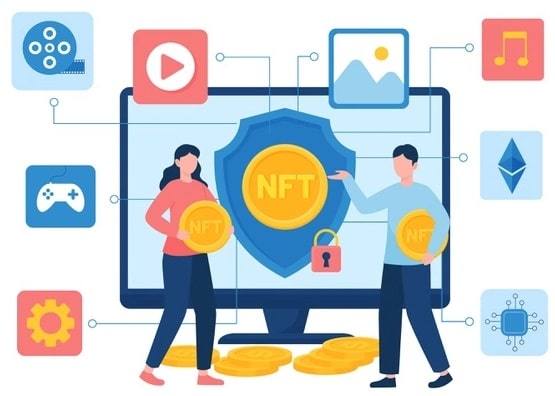 We help you get noticed and drive qualified traffic to your website. We can't do anything about the other websites out there, but we can make sure that people who come to your site stay on it longer and click more often. We also work with you to figure out what will bring you the most business, then we work hard to achieve that goal for you.
Global Reach
Best Prices
Technical Support
Great Value
Team Strength
Data-driven Kpis
Transparent Result
Flexible Work
Frequently Asked Questions on Nft Marketing
This guide will answer frequently asked questions about nft marketing so that you can decide if it's for you.
What Is Nft Marketing?
Nft Marketing is a marketing approach that focuses on the online sale of non fungible tokens from the NFT platforms.
How do you promote NFT?
Our NFT Marketing services include PR, SEO, Influencer Marketing, NFT Marketplace Listings, Guest Posting, Blogging, Social Media Promotion and Paid Ads.
How big is the NFT market?
It is believed that the NFT market will reach $32 billion by 2025. By the end of 2019, the NFT market will be worth over $100 million USD with a total supply of over 800 million ERC-721 tokens.
What is the most expensive NFT ever sold?
Everydays: The First 5000 Days: $69.3 Million.