Regardless of how long you've had a website (whether it's been two days or two years), you've probably heard the term SEO.
Most of us know that SEO has to do with a website, a secure online presence, keywords, and links, but what is it, and is it something website admins and operators need to worry about?
"Building A website without SEO is like building a home without family: White Hat SEO"
What is SEO?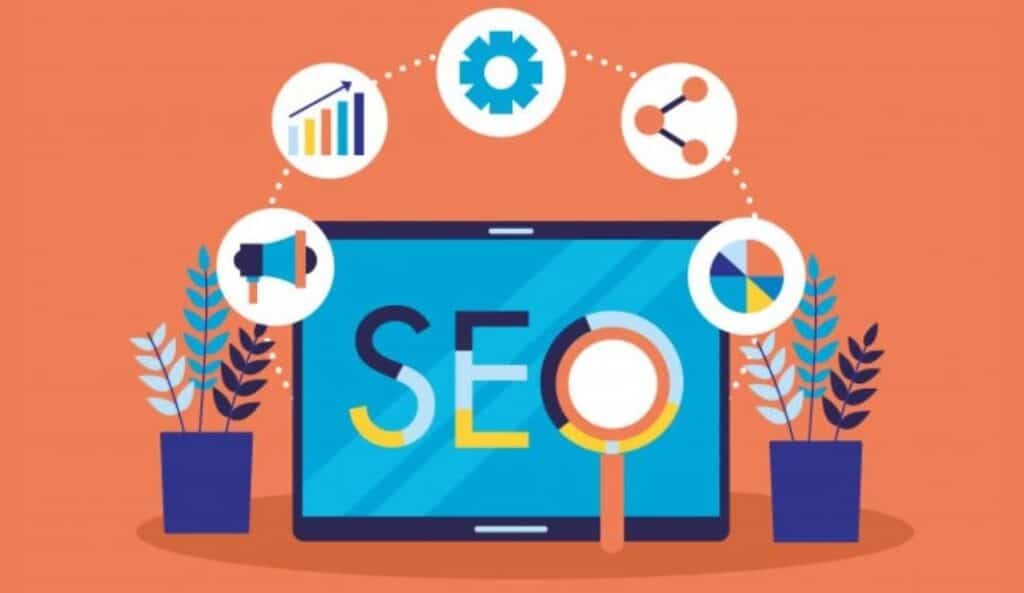 SEO stands for Search Engine Optimization. SEO involves the technical tasks completed "behind the scenes" of a website or any form of online content that allows search engines, like Google, to pick them up when a web user types in a keyword into a search bar.
But before we get too involved in rattling off technical terms like backlinks, meta tags, and descriptions, and keywords, let's take each one, one step at a time.
What is a keyword?
We've all heard the term "keyword" here and there, but we might not all be sure of what it actually is. A keyword is any word or phrase that a user types into a search engine.
For example, this could include "hairstylist Boston", or "chicken pot pie recipe", "holiday shopping deals", just to name a few. Some keywords contain a specific locale, like the first example, or could be trending, like the last example.
Regardless of the type of keyword or key phrase, it's the job of the website operator or business owner to find out what their target audiences are searching for and optimize their sites with the appropriate keywords.
What are meta descriptions?
Meta descriptions are basically quick, brief descriptions of a particular product or service that is featured or discussed on a website.
This is typically the business's opportunity to write a quick blurb—usually not more than 165 characters—of a product, service, address, and even a call-to-action which tells the audience or user to do something, such as the call for an appointment, take a survey or otherwise engage the user into interacting with the website in a manner in which is valuable to the user.
Why are links important?
If you've spent any time reading or reviewing a favorite blog or competitor's website, you probably have noticed that there are links embedded throughout the site and even in the text.
These links direct the user to another part of your websites, such as a contact form, event calendar, or informative and engaging blog article, or to another useful source.
While embedding links is still a great way to get Google's attention, the focus today is all about content.
Regardless of how much Google's algorithms change or how frequently, SEO is still just as important as ever if you want to get your business website noticed and in the eyes and palms of your target audience.
Google, Yahoo, and Bing are the top 3 search engines where people search their requirements in the form of the search terms or keywords and they show the best results. But the question is how one result shows in the first position and another shows at the last? What does the first result do to get the top position rank in the search engine? SEO is the technique that helps to get the first ranking in Google.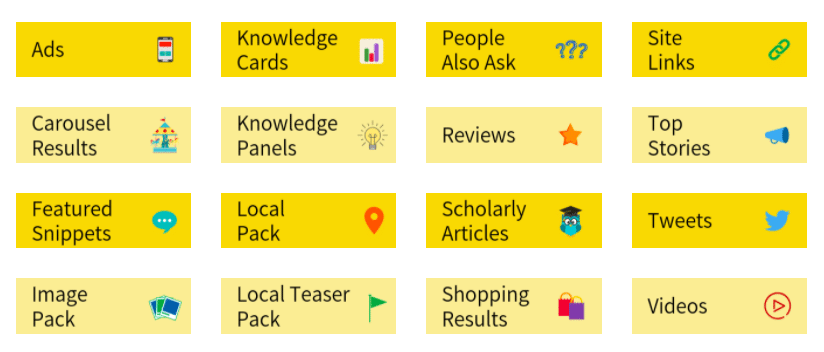 There are many SEO techniques running in the internet marketing fields like black hat SEO, gray hat SEO, and white hat SEO. But if you are running a business for a long time then you should not compromise with any other marketing technique except What hat SEO techniques.
At here we only focus on the White hat SEO technique that provides you results for the long term so you can get leads even then when we will not working for you.
What is White Hat SEO?
The "White HAT SEO" is the collection of all the techniques that Google recommends us to use for optimizing a website in SERP with business keywords.
White Hat SEO Expert Services
Few examples of white hat SEO services we offer to our clients:
We optimize your website for users not for bots.
We write the quality content for your user that is easy to read and understand
We add the meta data that can improve your CTR rate in SERP with your business keywords
We optimize your website for all the screens like desktop, mobile, tablet.
We add some catchy line that attracts your user to buy your products and services
We create 100% spam free, relevant, high authority backlinks for your website.
We Optimize your social media to increase social signals that liked by Google.
We follow the checklist during the optimization of each pages of your website.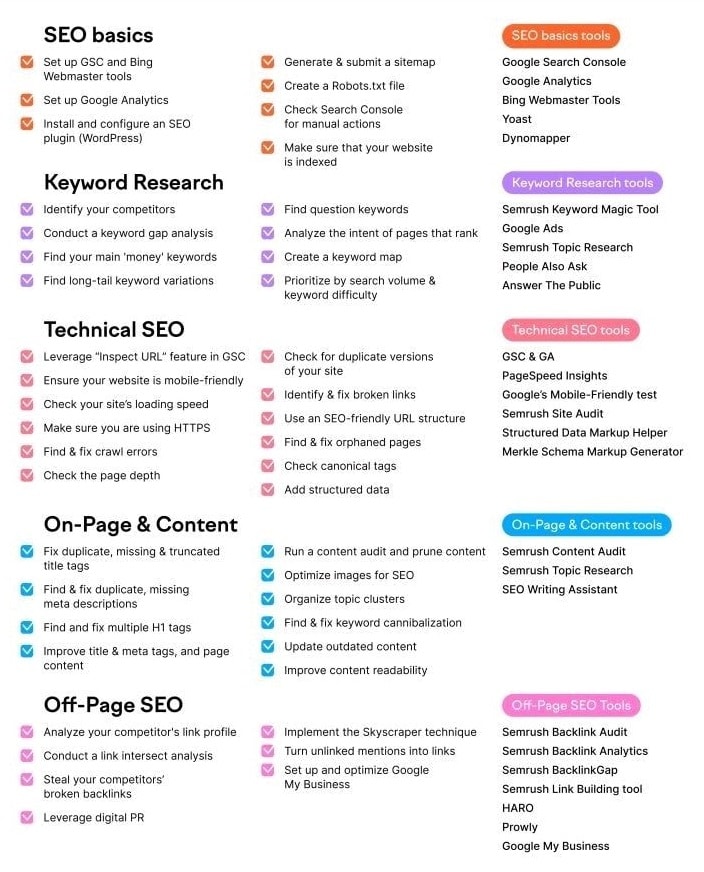 An Ideal White Hat SEO Plan and Package
THREE MONTHS WHITE HAT SEO PLAN @ 999 USD

TASK
STATUS OF TASK
In-Depth Site Analysis
Right
Duplicate Content Check
Right
Competition Analysis
Right
Keyword Analysis
Right
Initial Ranking Check
Right
URL Structure Check
Right
Broken Links Check
Right
Google Penalty Check
Right
Initial Rank Report
Right
On Page Optimization
Canonicalization
Right
Header Tags Optimization
Right
Internal Link Structuring & Optimization
Right
Existing Content Optimization
Right
Robots.Txt Creation and Analysis
Right
Xml Sitemap Creation and Analysis
Right
Google Webmaster Tools Set Up (if not set up)
Right
Google Analytics Set Up (if not setup)
Right
Page Speed Optimization Analysis
Right
Fresh Web Content Suggestions
Right
Google Analytics set up with conversion tracking
Right
Title & Meta Tags Optimization
Up to 40 Pages
Image & Hyperlink Optimization
Right
Bing Webmaster Tools Set Up (if not set up)
Right
HTML Site Map Creation
Right
Website Page Load Optimization
Right
Optimization of robots.txt & Google Bot crawls
Right
Pagination Tags on Site
Right
Proper URL structure analysis
Right
Resolve Webmaster Crawl Errors
Right
No Follow on External Links
Right
Shopping cart funnel analysis and recommendations
Right
Footer Optimization
Right
Website usability analysis
Right
Html Code Cleanup & Optimization
Right
Check Header Status, Meta Robots, Google Cache of Pages
Right
Check Mobility Issues
Right
Check AMP Pages Issues
Right
URL Parameter Handling
Right
Custom 404 Page
Right
Schema & Structured Data Mark Up
Logo Optimization
Right
Schema on Contact Address
Right
Schema on Breadcrumb
Right
Schema on Ratings/ Reviews (E Commerce)
Right
Schema on Blog
Right
Local Search Optimization
Google My Business Setup & Verification
Right
Local Business Directory/ Citations
7
Customer Reviews/Ratings Submissions
2
Contact Address in Footer
Right
Google+ Site Verification
Right
Google Embedded Map
Right
Content Marketing (per month)
Blog Writing
2
Classified Writing
4
Article Writing
3
PDF Creation
1
Press Release Writing
2 in 6 Months
Infographic Creation
1 in 6 Months
PPT Creation
1
Guest Blog Posting
1
Video Creation
1
Premium PR Distribution
Right
Off Page Optimization
Blog Submission
2
Article Submission
3
Blog Promotion
12
Company Profile Listing
10
Classified Submissions
20
Article Promotion
15
Social Bookmarking
20
PDF/Doc Submission
5
Video Promotion
5
Image Submissions*
Right
Press Release Promotion
5 in respective Month
Press Release Submission
5 in respective Month
Infographic Promotion
5 in respective Month
Infographic Distribution
5 in respective Month
PPT Promotion
5
PPT Submission
5
Blog Commenting
5
Video Submission
5
Product Submissions*
Right
Coupon Distribution
Right
Q & A Submissions*
Right
Forum Posting
Right
Social Media Sharing (per month)
Micro Blogging
Right
Google Plus Business Page Setup (One Time Activity if not existed)
Right
Facebook & Twitter Account Setup (One Time Activity)
Right
Custom Twitter Background (One Time Activity)
Right
Facebook Timeline (One Time Activity)
Right
Twitter Updates
Right
Facebook Wall Updates
Right
Pinterest Account Creation
Right
Follow Pinboards
Right
Pin Images
Right
Custom Pinboards
Right
Pinterest Optimization
Right
Monthly Reporting
Search Engine Rank Report
Right
SEO Activity Reports
Right
Google Analytics Report
Right
Support Email, Ticket & Phone Support
 
Customer Support
Right
Email, Chat, Phone
Right
These are the very little white hat SEO techniques and services we shared with you. CoinIdeology.com offers 200+ white hat methods to their clients. If you want to know more about the services or want to hire our "White Hat SEO Expert" then please contact us at [email protected] or skype at coinideology or fill the contact form..
Still, lost with understanding and grasping SEO? Contact a firm that knows all the ins and outs of getting your business website noticed and that can really provide results. Call our team now at [email protected] for a free consultation and learn how we can help turn your website around.