In this post, we will share with you how you should monetize your mobile application in 2023. Let's get started.
Since the launch of mobile devices, the app market has been reaching out to a wider range of audiences than anyone could have predicted.
As per the Statista report, there are 2.57 million apps available in the Google Play Store and you will find 1.84 million apps for iOS. Even, app publishers are expected to earn $200 billion in 2023.
But have you ever wondered how these free apps help you generate money or revenue? I am sure many of you might be having this question, as we are downloading any apps from the stores without any cost, then how can the app developers make money out of it? Well, that's why we have come here to make you understand by clearing your doubts.
This insightful article will surely help entrepreneurs who wish to start their journey by developing mobile apps and make money by publishing free apps in the app stores.
Here, you download the app from the app store then in return, app developers who offer free apps expect payment or profit as well. So, if you are planning to develop an app and are not aware of the tactics to generate revenue, the following article will clear your mind.
App Monetization Strategies
There are 90% of the millions of free apps available in the Google Play Store or the iOS App Store to download and use. That's why with the free apps, the app developers generate the $1.73 billion revenue.
Recommended Post: 6 Surefire Strategies to Convince People to Use Your App and Convert
In 2015, the global app revenues reached more than $70 billion whereas, by 2023, it is expected to reach $200 billion.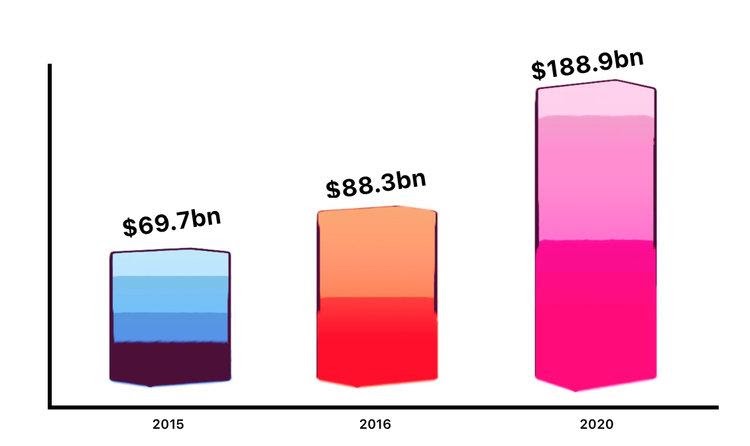 As per the Statista data, in 2019, the most effective monetization method was the use of rewarded video ads. This has opened the door of opportunity for both the app developers and customers, as, after the completion of advertisement, users receive points and app bonuses.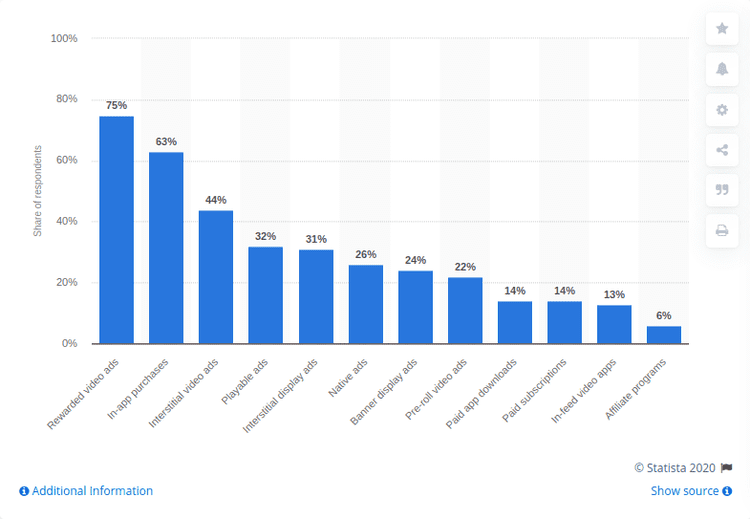 Well, this is the data that you should look upon to gain interest in developing mobile apps. Now, let us take you to strategies that might help you make money.
1) In-App Advertising
You know – you can generate good revenue if you place ads in your app. Because, nowadays, most of the games make their money through advertising. When users use your app on a regular basis or for a long period of time, then these ads might help you boost your revenue. Users generally watch the ads if it's helpful or valuable to them. However, if it's a free app, you must be careful not to put too many ads as this may annoy them, as some video and full-screen ads are very disruptive and should be used sparingly.
So, let's have a look at different methods of in-app advertisements.
a) Banner Ads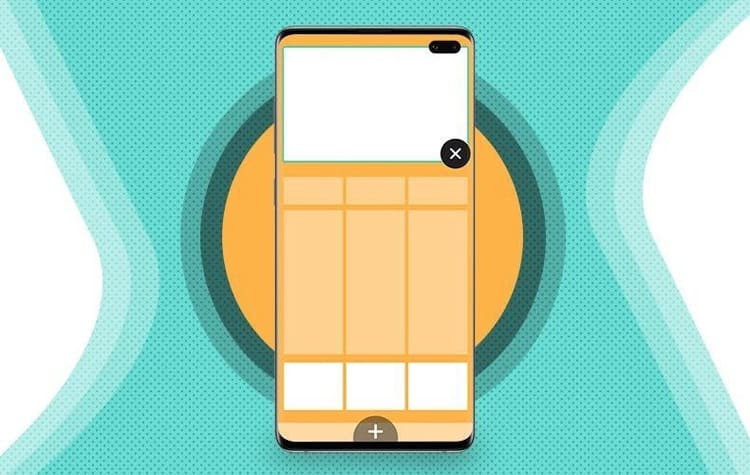 The banner ads are displayed at the top or bottom of an app. It's an effective way to display your ad as it covers the screen and destructs you from what you are doing at the moment. However, it covers a very small amount of your display so the users can freely interact with the top and stay on the existing apps.
Apart from that, as per the user's demographics and past behavior, app developers can target them to display the ads. Still, they have a very low engagement rate which is 0.1% CTR (Click-through Rate) only.
By far, the Flappy Bird app got succeed by utilizing this tactic and generated $50K revenue per day.
b) Video Ads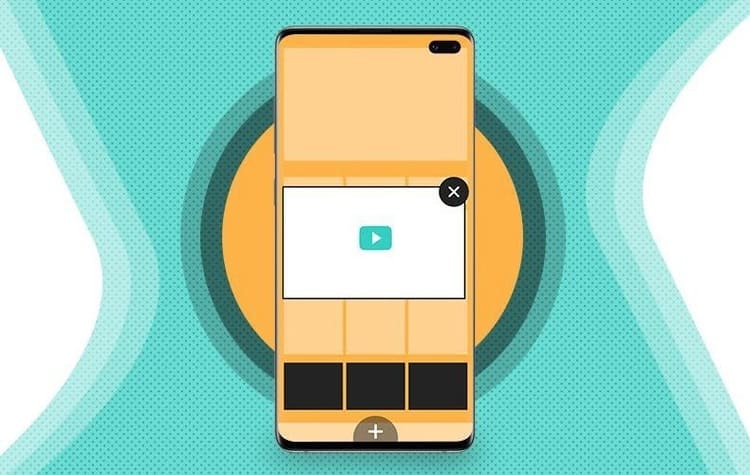 Video ads are one of the most essential and effective tactics in recent times. This allows users to run or play a video within the app when there are natural pauses. It provides a direct link to customers to follow and download the app. It lasts for 10 to 30 seconds.
In this video ad, the customer gets a reward once he/she watches the video until the end. An average CPM rate for mobile video ads ranges from $0.05 to $5.00.
For example, The user can get extra game-currency or life after watching the full video.
c) Native Ads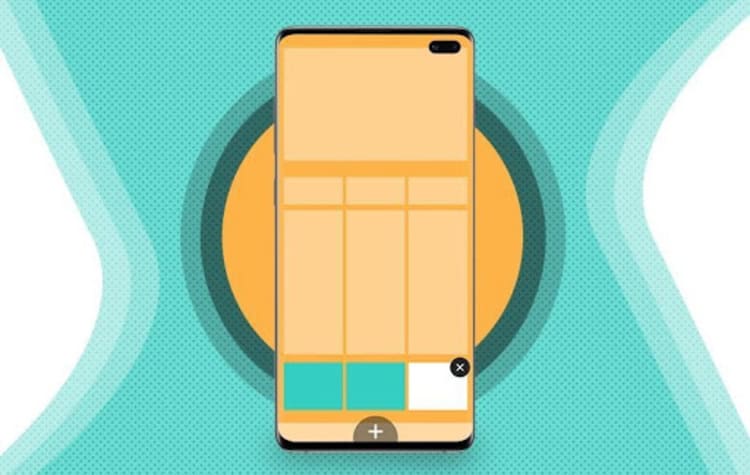 The Native ads are seamlessly integrated into the app. The added elements can be sponsored content or video that is aimed to promote a particular brand or product. This covers the same part of the mobile screen which looks like another post in the timeline.
This is the reason, users find this ad more interesting and less annoying. Hence, they have become more popular among users and generated great revenue.
For example, With the New York Times' T Brand Studio association, Airbnb company had created a campaign for Ellis Island. This caught everyone's attention and played the most important role in app history.
d) Interstitial Ads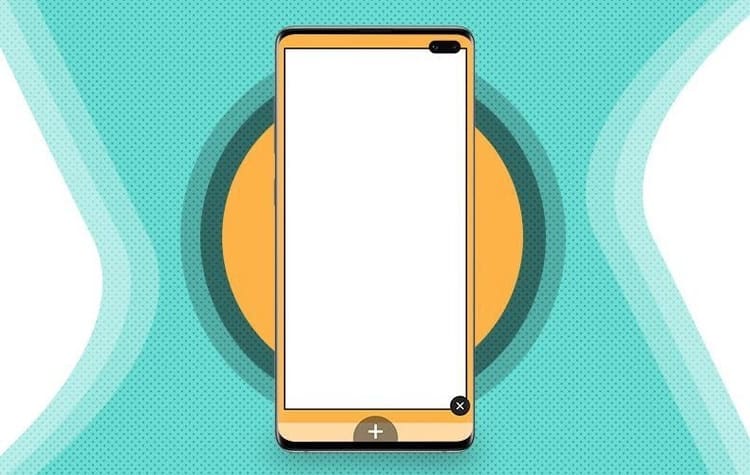 Interstitial ads are displayed on the full-screen of mobile devices. This is a pop-ad and displayed within an app for a specific time. This ad is in the form of display or video and asks users to watch the ad for some time. After some time, they can skip the ad and resume to the existing app. During this time, users can get two options – either close the ad or check out the promoted content.
For example, interstitial ads were utilized by Emirate Airlines and after that, they got over 5000 clicks to the website and 170,000 video views. This ad was promoted on the Emirate website as they launched a new flying destination place, New York – Dubai. This full-screen ad was shown to travelers in the New York airport once they got connected to WiFi.
e) Reward Ads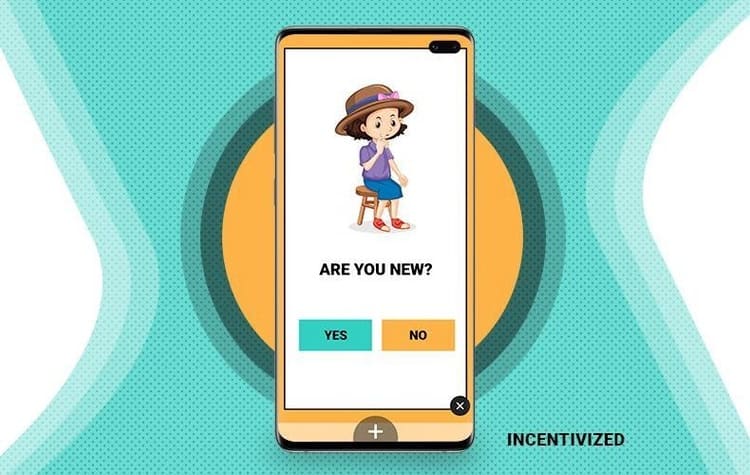 I guess everyone likes to be rewarded. So why not by watching the video? Reward ads are widely popular in Game apps. The users are offered a reward to engage with content. Many of the users will surely watch your video and get the benefits if you are implementing this tactic. This can increase app loyalty and generate revenue.
For example, if you watch a 30-second advert, you may get a reward of extra life in the game.
2) In-App Purchases
As per Forbes, In-app purchases have generated the highest revenue within the app industry. In fact, to be precise, 47% of the total revenue is generated from in-app purchases. So, if you are planning to create a free app, then including the in-app marketplace is one of the best ways to generate revenue. This is completely managed by the app store and app owners get a commission from every trade.
For example, The Clash of Clans game earned $1m per day on purchase and Pokemon Go users bought in-app purchases for $1.5m daily.
3) Affiliate Programs
Google, Microsoft, and Apple are providing affiliate programs to app developers.
With affiliate programs, you will be able to choose promotions from a wide range of apps. Find the latest or hottest apps from the app store and promote them in your app to earn easy commissions.
You can also check for other businesses that have affiliate programs. You can earn more commissions from the businesses that offer paid memberships.
4) Sponsorships
Many of the app developers are looking for investors to build their app and turn it into a successful business. As an app developer, you can offer them free marketing within your product. It's a profitable model that helps to make money from a free app.
Integrating this sponsorship model with a huge user app, you can gain many benefits with a specific market niche. Hence, you have to get in touch with those persons who belong to the same industry. You can put their sponsorship ads with your brand and information in the app.
It consists of two ways:
> Share the equal profit that is generated from the app.
> Make a payment for a monthly sponsorship fee.
For example, these ads have been utilized by the Weather Channel app in many ways. There's an animated background for Home Depot in the app. Also, you will find a retailer in the field of construction and household goods.
5) Crowdfunding
This is an interesting way to monetize apps for free. With this crowdfunding model, start-ups and large companies raise funds for development and marketing needs by exchanging and sharing their ideas.
Platforms such as Kickstart, IndieGogo, GoFoundMe, Patreon, Fundable, and AppsFunder can help you monetize your mobile app for this model.
6) Email Marketing
Another way to monetize your app is by implementing email marketing. It's one of the oldest but effective methods to hit the customers or subscribers' interest in a product or service by collecting user data – emails and sending them emails regarding their interest. It's one of the useful strategies when you ask user email during sign-in.
Since most of the people check their emails on a daily basis, this ensures that users will surely read out your email or the information that you have provided in the email and will engage with the content. Therefore, you must add a creative and most engaging subject line. You should include the question or some funny and relevant statement regarding the product or service.
There are three ways to collect the email addresses of users.
> Ask to enter the email address with a pop-up message by offering some reward in return.
> Collect email id from Facebook SDK after signing up from the user.
> Third-party tools to fetch emails.
For example, the biggies like The New Yorker, The New York Times, and The Washington Post engage with their customers by delivering the content they want. Once you become a paid member, then only you can receive the other information.
So, How Much Money Do Free Apps Make?
A report suggests that over $5000 per month revenue is generated from the top 16% of Android developers and 25% of iOS developers with their free apps. This can set a benchmark in the industry. So we can believe that around 20% of apps from the app stores bring great profit, 30% of apps are perfect and half of the apps are actually useless.
So, if you are good at coding and have detailed industry knowledge then there are high chances to become rich. If you want your app to be listed on the top list of an app store then you should know how to develop an app and what types of strategies should be implemented to monetize from a free app.
If you follow the above techniques and implement them in your given app, then you can easily monetize from a free app and can see yourself in the top list.
Wrapping Up!
Till here, by far so now, we have covered major six tactics that you could implement to monetize your app. Since every coin has two sides, there are peaks and drawbacks too for every strategy you implement. So, as you can see, there are a lot of major factors behind gaining a profit with a free app. Just because it's free, that doesn't mean you can not gain a profit and monetize an app.
In fact, offering a free app might help you increase a bank balance than offering it for a solid price. So, remember, if you want to hit the marketplace with the right income, a powerful marketing campaign is required. Without one, the app will not hit the users nor will it generate profit for you.