Search Engine Optimization (SEO) is essential for brands that want to do well in the online market, which is very competitive. You can make it more visible online and get more natural visitors by optimizing your site and turning prospects into customers. SEO services are based on rules and features constantly changing, making it hard to keep up. To make a good SEO strategy, you need to keep up with SEO trends, build authority, and get your site seen.
1. Marketing for SERP
Google is now the best place to find information, and the search features are constantly being updated to make the user experience better. Search Engine Results Page (SERP) is what you see when you type something into Google and click "search." The search results page used to look the same, but now it has paid ads, graphs, interactive results, and videos.
It is both a challenge and a chance for businesses to change their content and keep up with how SERPs change. It means that brands need to make content in different formats and spend money to ensure their content is the best. Adding video to your marketing plan is a great way to connect with people and get noticed. Online videos are generally more popular than ever, with 86 percent of professional digital marketers using them as a marketing tool and 56 per cent of consumers wanting more video content.
2. Google Search
Almost 60% of all Google searches are done on a mobile phone, making it more critical than marketers to optimize for mobile. Google Discover has just raised the stakes by creating an app that only works on mobile devices. Users can get a customized feed based on their search history, location, and interests. Google Feed used to be called Google Discover, and after that, they changed the name to emphasize visual and video content and web articles.
An SEO company might not see how Google Discover helps its business, but the app is valuable for brands. In some cases, this can bring in more organic traffic than regular organic results. In 2022, it will be essential to learn how to optimize your content for Google Discover, and it will require a different plan from your regular SEO strategy.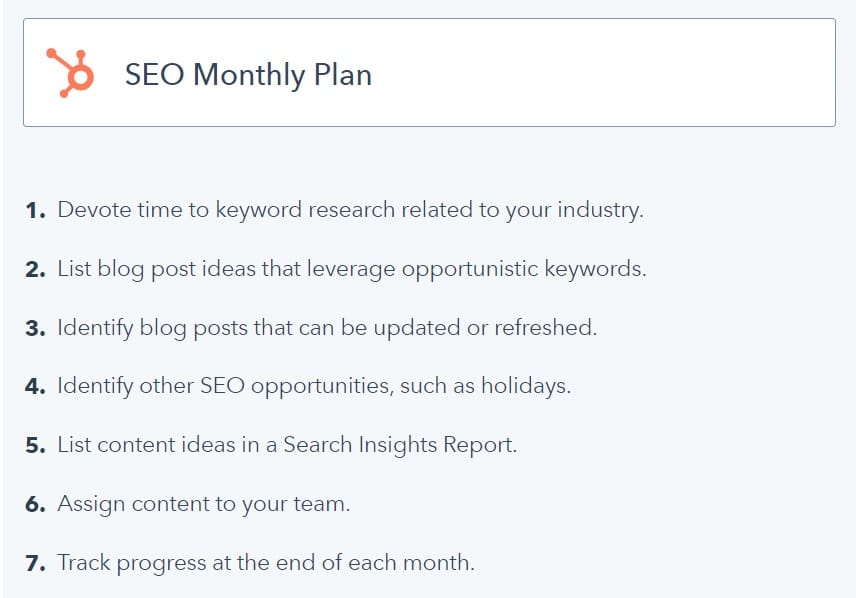 3. Data from the first party
Google wants to get rid of third-party cookies from websites because there are more and more worries about privacy. Even though this is a big step forward for online privacy, marketers, and businesses will have trouble. Many marketers use third-party cookies to track how customers act and find new customers.
Brands need a plan for getting first-party data directly from customers, and you can do this by using a captive strategy to drive browsers to their website. First-party data can be more beneficial than third-party data because it can increase organic clicks, relevance, and precise targeting, making customer experiences more personalized and building authority.
4. Update the page's content
Even though good SEO strategies have both technical and marketing parts, one easy way to improve a website is to update the content and improve the user experience. Adding more text, links, videos, or new keywords is a quick and effective way to stay current and increase Google's rankings.
Researching your top competitors is a good place to start. Then, please take note of what keywords or content they are using. If you keep your content up-to-date and share it on social media, Google will think your site is the best for people looking for a particular product.
5. Image search.
The process of searching for visual images has advanced significantly. In the past, all that was required of people was to look at pictures. People in the future will be able to use images to do various things, including shop for goods, get information, and more. Because Google has insisted on the correct marking and optimization of ideas for such a long time, it is only natural that this would be a component of their long-term plan.
Immediately attend to optimizing your website's images if you haven't already done so. Make use of pictures that are of high quality and relevant to the content on the respective page. In addition, be sure to personalize the file name, labeling the photo file to be relevant to the content on the page. Make use of alt tags, which are utilized by crawlers in the categorization of images. Finally, include pictures in your sitemap to be crawled more efficiently.
6. Local Search.
People often think of how big the Internet is when they think of it. Most people use search engines to find goods and services in their area. You can say that they might be looking for a nearby restaurant. Local SEO is essential, and it's changing all the time. This change is partly caused by the rise of zero-click searches, which some SEO specialists call the "new normal."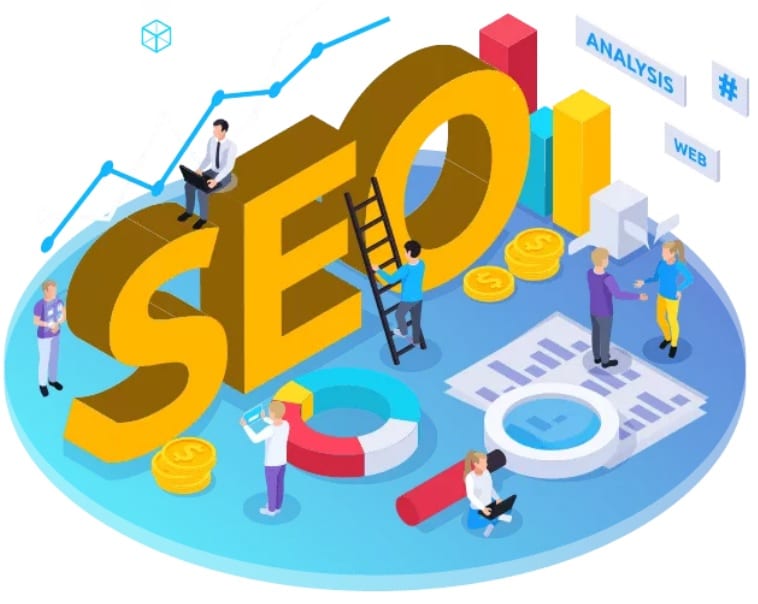 The user's question is already on the SERP in a zero-click search. So, they don't click on any of the results in the ranking. More searches don't require a click because there are more featured snippets. Many zero-click searches are for local information, and the results are shown on the SERP in a group called a "local pack." How do you get your business in that local pack? Start by making a page for your business on Google. It's also essential to have a substantial list of backlinks. You can get ideas from the backlinks that your competitors get and try to get those for yourself.
7. AI
AI has changed how we interact online by making it possible to process large amounts of information instantly. AI software can look at personal data, web pages, and search engine rankings and learn from them. AI is a growing market, and anyone who wants to grow their business should invest in SEO tools that use AI.
Don't forget that Google's search engine uses an intelligent algorithm to rank web pages. The problem for businesses is that these algorithms are getting smarter. It would help if you always used good SEO tips no matter what SEO tips you use. You often write good content, update old content, use headings, and build your authority with backlinks.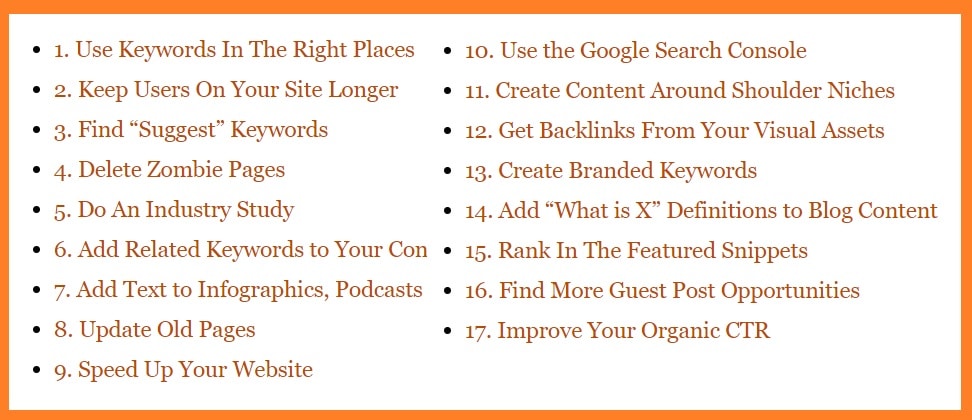 8. Voice search technology.
Voice search technology has advanced significantly due to products such as Google Assistant, Siri, and Alexa developed by Apple and Amazon, respectively. As it has become more valuable, technology has also attracted many consumers. It is anticipated that by 2022, fifty-five percent of homes will have an intelligent speaker.
Voice search technology has advanced significantly due to products such as Google Assistant, Siri, and Alexa developed by Apple and Amazon, respectively. As it has become more valuable, technology has also attracted many consumers. It is anticipated that by 2022, fifty-five percent of homes will have an intelligent speaker.
9. Long-form content helps in SERPs.
According to the research, it was found that articles with more than 3,000 words receive three to four times the amount of traffic and four to six times the number of shares as shorter articles. In addition, pieces of this length receive 3.5 times the number of backlinks as articles ranging from 901 to 1,200 words. To achieve higher search rankings, you should concentrate on long-form content. It is said that one must maintain the quality of your content. The objective is to present users with easily shareable information and keep their interest.
How do you manage to accomplish this goal? To begin, section off your content using H2 and H3 subheadings to make it easier to scan. It will make your content more digestible. When it comes to mobile websites, subheadings are incredibly crucial. Second, you need to make sure that you link to relevant, authoritative sources and have a high authority score. Lastly, you should make sure that your content is simple to share. Include obvious sharing links at the headline and at the conclusion to share the content with just a mouse click.
Make an SEO plan.
Keeping up with SEO and marketing trends is a great way to ensure your business will last and grow. Talk to our strategists today if you want to make the most of your marketing and raise online awareness of your brand. We can help you develop a proposal to help your business reach its goals.