Website speed could mean the difference between closing a sale and losing a customer. If customers find themselves waiting for more than a few seconds for content to appear, they will leave, and you're going to end up losing sales.
Consumers shop online now more than ever before. Online purchases were made by over two billion people in 2023 alone. This surge led eCommerce stores to surpass 4.2 trillion dollars in sales worldwide.
People are now confined in their homes for safety reasons, making the internet a convenient way to purchase goods. However, something as basic as page speed can cost you a conversion.
Here are multiple ways a slow website can cause your sales to drop.
1. Decline in online traffic
When it comes to acquiring more online customers, more traffic to the site is crucial. However, users prefer quicker and more responsive websites and tend to do away with slow-loading ones as a slow site can be quite frustrating. Research has shown that slow site speed can cause about 80% of your website visitors to never return to any of your pages.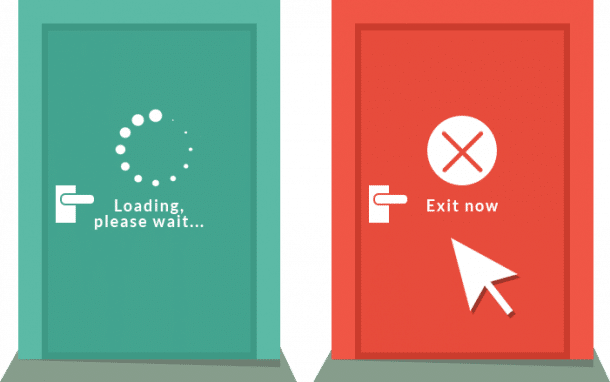 A slow website is a traffic killer. Loss of site visitors will mean lost opportunities to engage and convert consumers, which will ultimately lead to loss of sales..
2. Higher bounce rate
Bounce rate refers to the percentage of users who viewed just one page and then clicked out of your website without visiting other pages or doing anything else.
A high bounce rate is never a good indicator; Google deems a high bounce rate as a signal that your website doesn't contain anything that can help users. As a result, your site may not rank on the first page of search results.
An ideal bounce rate ranges from 25% to 40%. Meanwhile, 41% to 55% is tagged as average; a bounce rate beyond those calls for a deep evaluation of your website.
Slow websites contribute to higher bounce rates since consumers tend to exit quickly once they see that they have to wait. The majority of consumers won't be sitting around to wait for your content to load. They have more options available to them now, so If they can't get what they need from one site, they can easily leave and go to another.
Google has stated that the probability of a visitor exiting your website increases by 32% as the load time goes from 1 second to 3 seconds.
3. Drop in search rankings
Search engine rankings are crucial for visibility and pumping traffic to your website. This is why businesses need effective search engine optimization (SEO). There are nearly 4 billion Google users worldwide, and the majority of them are looking for information about products or services they intend to purchase.
The importance of high search rankings lies in the fact that the majority of users focus their attention on the first page.
How often do you find yourself clicking to go view results on the second or third page? According to research the first page of Google captures 71% to 90% of clicks. Following this, 80% of search engine users tend to focus on organic results.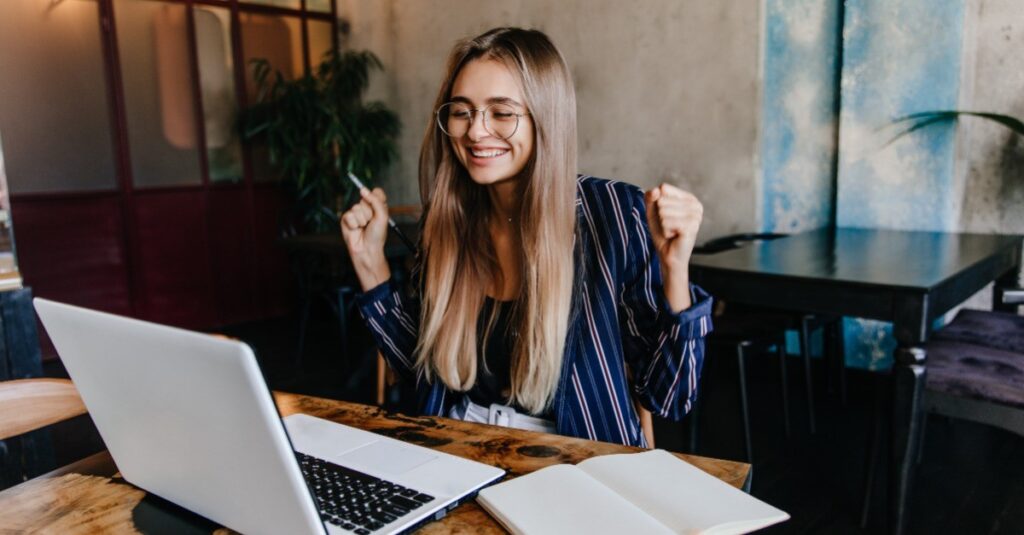 Page load speed is a critical metric, following Google's Core Web Vitals (CWV) update. The CWV is a factor included in Google's Page Experience Ranking Score, which evaluates a user's experience when browsing a page.
Three additional ranking factors became legitimate ranking signals, one of which is the Largest Contentful Paint or LCP, which measures how fast the content loads. Meanwhile, the other two are the First Input Delay, which measures how interactive a page is, and Cumulative Layout Shift, which tackles page stability. In this article, we'll focus on the first metric.
The Largest Contentful Paint determines your website's score in terms of loading performance. A passing score is anything lower than 2.5 seconds. Achieving this score means that your visitors are provided with a good experience in terms of load speed.
Google begins measuring LCP the moment a user clicks on your link, up to the time when they see the content on the screen.
4. Lower conversion rate
Studies show that the conversion rate drops significantly for every second that the user has to wait. To be more specific, it drops by an average of 4.42% by each running second a page takes to load.
A buyer's decision is now influenced by a website's speed.
Loading times are important because a drop can cause you to lose potential clients. From signing up to purchasing a product, no action can be taken when a page takes several seconds to load. As more visitors fail to use your website, expect your conversion rate to drop.
5. Higher number of abandoned carts
Cart abandonment is one of the main reasons e-commerce stores lose their sales. Slow site speed and errors make it easy for shoppers to drop out of the shopping process. When a website is slow, it builds a sense of insecurity on the site causing the customer to lose their trust.
If users find that the site performance does not reach their standards, they would abandon the cart and find another store that can offer better service.
6. Lose business to competitors
More than 12 million to 24 million online retailers worldwide are operating, and more are setting up their websites each day. Consumers have a lot of options.
If a website is slow, it could be the factor that drives them to your competitors. There's nothing stopping them from abandoning a slow site for one that can deliver services flawlessly.
Meet your customers' expectations to prevent them from going over to your competitors.
7. Drop in online visibility
E-commerce websites rely on online visibility to succeed online. Converting unique visitors to new customers is one of the main goals, one that can't be achieved without healthy online visibility.
Search engines like Google will rate the pages on your website and will use those ratings to rank them. Since page speed is now an important ranking factor, obtaining a low score will mean lower rankings and therefore lower visibility.
Although visibility doesn't directly impact your sales, it's the first thing users encounter before they end up buying from your site.
Quality content is still a crucial ranking factor, but speed boosts your ranking score, thus, giving you an edge over competitors.
8. Bad customer experience
An average website user's attention span is now around 8 seconds. Users are now easily distracted and impatient.
You not only have to ensure you're offering something that answers a need or is interesting enough to hold their attention. But you now also have to be certain your website delivers an outstanding customer experience, which starts the moment they click on a link.
Your website speed is closely tied to a customer's first impression of your site, so delivering on that area will help boost the overall site experience.
9. Loss of customer loyalty
Customer loyalty develops when the business consistently meets expectations. A customer who patronizes the same brand isn't easily swayed by prices or gimmicks; repeat customers are willing to pay the higher price because they want to continue getting quality products or services.
It's hard to have loyal customers when their expectations are not met.
When a website continues to perform poorly, customers tend to lose patience. If poor user experience occurs frequently, it may not matter if they like what you offer; they may look to other businesses for their needs. If enough repeat customers have a negative experience, the business may see a downward trend in sales and revenue.
10. Decline in online reputation
A positive online reputation is a major asset for any business. It will mean higher trust, increased revenue, better morale for employees, hiring of better talent, and improved marketing results.
One wrong move can result in a loss of trust in your brand and revenue.
Users tend to remember a website based on how it made them feel. Similar to how customers won't forget a brand that made them feel happy or satisfied, they also won't forget a brand that frustrated them. In most cases, the user will even write a post about that experience, sharing it to their network.
Research has concluded that a negative review can drive 94% of users to avoid a business. Reviews are powerful and have a huge impact on brand reputation and sales.
Make it a point to nurture a positive opinion about your brand. Start by providing them with a fast website that will leave them with a good first impression.
How to Optimize Your Website Speed
Test Your Website Speed. Regular tests will help you detect performance issues and close in on areas that can be improved. Use online tools to measure site performance.
Google's PageSpeed Insights reveal how fast your page loads. It will also give you a list of recommendations on areas that you can improve.
Google Search Console (GSC) is also useful in this area, giving you an overview of how well your website is performing. What makes it different from PageSpeed Insights is that GSC shows you data for your entire website.
Reduce Redirects. Redirects tend to slow down your server since it will take time to find and load the right page. Remove any unhelpful redirect as much as possible.
Eliminate third-party elements or scripts. Remove extra page elements or third-party plugins that you're no longer using as they tend to slow down your site. Audit your plugins or themes and retain only the ones you need.
Compress Images. Large images or having a number of images on a page tend to take up time to load. Ensure that your images are optimized, resized, and compressed.
Use PNG or JPEG format because all browsers support them and they're easy to compress.
As a rule of thumb, high-quality images should be compressed by 60% to 70%. This will allow you to still retain quality while having a faster loading page.
Lazy load content. Lazy loading or delaying initialization or loading of a page section that a user is not viewing will improve your site's performance as the user is viewing it. Having images load as the user scrolls to the area will allow bandwidth to be properly allocated.
Utilize a Content Delivery Network (CDN). A CDN, you have a network of servers supporting your site locally so that it speeds up load time. For example, a user in Canada accessing a website hosted in New York won't have to access the server of origin but could connect to the one closer to their location.
Website Performance Affects Your Bottom Line
A high-performing website means good user experience, better traffic and conversions, higher ranking in search results, and overall — better returns on your investment. A crucial element to this performance is speed.
Don't let slow loading pages affect your bottom line.
Optimize your site's speed by using relevant data to inform your techniques and doing performance testing. Improve your website performance now, and expect better revenues in the future.