Display advertising will help your business in many ways if you do it right, so it's essential to do it right. Think of this article as a map that will help you find your way through the world of digital display advertising.
Visual adverts are called display ads to take up real estate online. This type of digital advertising aims to turn visitors into buyers. Pop-ups, GIFs, video advertising, banner ads, and text are display advertising examples.
It could resemble trying to decipher the Da Vinci Code to comprehend the enigma of digital display advertising. Even though they might not be as exciting, knowing how digital display advertising works will help you improve your marketing, making you the hero.
It will answer any questions about how to make a robust online display campaign, measure the results, and make your future campaigns more effective.
What Is Display Advertising?
Display advertising is one type of digital marketing on apps, websites, or social media platforms. Among other ad styles, digital display ads may appear as pictures, banners, videos, pop-ups, or text.
Ads may be optimized by businesses to boost conversion rates. Companies often pay per click (CPC) or cost per click (PPC) for display ad campaigns. The firm delivers an advertising agency a predetermined sum each time someone clicks on one of these display marketing advertisements.
Online advertisements, known as "display adverts," use pictures, videos, and a URL to sell a good or service. They aim to direct people to a website or landing page where they may read more about the advertised item or service before making a purchase. Display adverts are visible on websites that are a part of the Google Display Network.
Digital advertisements are everywhere and will continue to be so. Businesses worldwide are spending an increasing amount of money on them each year. According to Statista, ad spending on digital advertising is anticipated to reach $515,287m in 2023.
It's reasonable to suggest that you should try your hand at internet advertising if you're a marketer or advertiser wanting to promote a firm.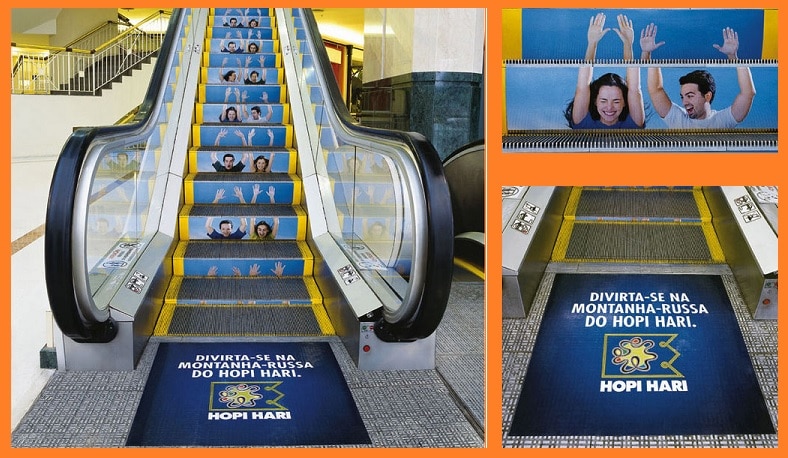 Display Ads vs. Native Ads – The Difference
Digital advertising includes display advertising and native advertising. The distinction lies in how the approach is implemented:
1. Location
On a user's smartphone, tablet, or computer, advertising for native campaigns show alongside ordinary content. Native advertising focuses on downplaying its fundamental character as an advertisement, in contrast to more conventional display advertising, such as pop-ups or banner advertisements.
2. Manner
Native advertising feels more like an expansion of the material a user was currently consuming than display ads, which are more obviously advertisements. A sponsored post or an article published by a business for an online publication are examples of native advertisements.
Due to how effectively native advertising blends in with other material, the Federal Trade Commission (FTC), Interactive Advertising Bureau (IAB), and other regulating organizations occasionally intervene to guarantee that native ads stay truthful about the fact that they are advertisements.
3. Objective
Both ad kinds attempt to increase sales, but. In contrast, personalized native advertisements can raise brand recognition among a particular group. Display ads often focus on gaining impressions and having high click-through rates (CTR). Each will yet have a distinct call to action (CTA).
Before diving into the article's depth, I think you should consider reading a summary of a book on World War Z.
Pros Of Display Marketing
Display marketing has several advantages for businesses. These advertisements' aesthetic appeal aids in drawing viewers in and effectively and directly delivering your message.
You may convince people to click through to a landing page by using sponsored search (also known as pay-per-click or PPC) adverts. By doing this, you may effectively raise brand recognition and, ideally, motivate site users to do the required action.
These advertisements may boost your online presence and help you target the customers most important to your company when posted on the appropriate platforms.
Cons Of Display Marketing
There are various drawbacks to using display advertising campaigns for your marketing:
1. Consumer frustration
Pop-up advertisements may ruin a user's online experience, especially if they are huge. Negative brand connotations could result from this.
2. Banner blindness
Adverts on websites are standard, and consumers may disregard components that appear to be ads. Banner blindness, a propensity, can result in less ad interaction.
3. Lower CTRs
Compared to search advertisements, display ads often have lower click-through rates. To ensure that ad expenditure maximizes sales and page views, businesses must implement numerous strategies, such as search engine optimization and programmatic advertisements.
How to Use Display Advertising to Promote Your Business
Learn how to use this ad type in your marketing to boost campaign effectiveness, boost e-commerce, and enhance audience targeting:
1. Keep your ads clean and straightforward.
To draw in the correct audience, create an enticing advertisement. In complex audio and video advertisements, words and images should be kept to a minimum.
2. Share an offer.
Encourage readers to click on your products or services by including promotional wording and a clear call to action.
3. Make the landing page easy to use.
After viewers click an ad, websites must be simple to navigate since user experience is crucial. Maintain a straightforward tone; since people demonstrate interest by clicking, try to turn that desire immediately into a transaction.
4. Analyze performance as you go.
Making modifications after doing a campaign performance analysis is beneficial. To determine the impact of your efforts, look at the number of impressions, the click-through rate, and the number of page views.
Common types of display ads
When planning and managing a display ad campaign, you must decide which ad type and format will have the most significant impact. There are several display ad kinds that you may use.
1. Traditional banner ads
Advertisements that only show up in a particular place on a website, smartphone app, or social media platform. They are available in video, animated, interactive, and static forms.
2. Interstitial ads
These appear and take over the whole website or app screen. Users must interact with the advertisement by closing it or selecting the CTA to move further. Rich media, text, graphics, and more ad formats are available. (Google limits some interstitial advertisements on mobile pages because they detract from the user experience.)
3. Remarketing ads
Advertisements display after users leave your website or mobile app and visit other websites, applications, and social media pages.
4. Lightbox ads
Visitors interact with the adverts and enlarge the screen from its initial size. They're fantastic for enhancing user experience without the annoyance of intrusive advertisements.
5. 360–degree video ads
Ads that react to mobile devices' gyroscopes offer an immersive experience. A user may engage with the advertisement by moving or turning the phone.
6. Responsive display ads
You submit the files for these advertisements, and according to the search engine, "automatically change their size, style, and format to match just about any available ad space and optimize performance."
Tips for successful display advertising
The search engine will "automatically modify their size, style, and format to match just about any available ad space and optimize performance" when you submit the files for these advertising.
1. Get Your Targeting Right
Finding your ideal client persona and researching to have a deeper understanding of your clients are necessary for effective targeting. Thanks to keyword targeting, your advertising will appear on websites whose contents match the targeted keywords.
Demographic targeting concerns your audience's demographics, whereas placement targeting allows you to select the websites on which the ads will appear.
Topic targeting entails choosing websites that fall under a specific topic, whereas display targeting enables you to present adverts depending on the search terms consumers type into search engines.
2. Test And Measure Your Ads
There is no denying the value of measuring advertising. You may find, improve, and serve your target demographic with the most successful advertisements by A/B testing various ad styles.
CTAs, graphics, and ad content are all things you may A/B test; be sure only to test one element each A/B test.
Assess whether your efforts are paying off as your campaign is being run. Ensure you have defined KPIs to measure against and that adequate tracking is set up before launching any marketing. Impressions, reach, click-through, and conversion rates are a few of these.
After that, you may frequently modify your targeting and advertisements to boost overall performance using your collected data.
3. Create Ads That Stand Out
In addition to finding the ideal leads, you want them to click on your advertisement and take action. Because of this, content and design are crucial components of an effective display ad.
Your ideal audience might be moved to tears using powerful graphics that provide a clear message.
Programmatic advertising may also provide multiple versions of the same material to diverse audience segments.
Last but not least, straightforward ad language may create a sense of urgency and act as a teaser to pique consumers' interest.
4. Explore Rich Media
Rich media includes a component of interactivity, as opposed to conventional static display advertisements. This might be done using music, video, Flash, or the ability to enlarge an ad when the mouse hovers over it.
Utilizing the popularity of video content and the potency of this type of multimedia advertising may draw viewers in and keep them engaged in what you offer.
Rich media investments may boost your ROI if adequately utilized, even when being more involved comes with a (literal) cost.
In 2022, consider the sound much consideration when making video advertisements. More than 66% of American internet consumers find loud music in ads unpleasant. Outstream video advertisements are becoming more common because of this. Unless the viewer taps to unmute the video, it plays on mute.
When creating the media for your display advertisements, be careful to provide enough information (such as subtitles or content overlaid over the image) to avoid the necessity for sound.
5. Take Advantage Of Remarketing
Remarketing is a topic that is often discussed here. We know it may be a powerful instrument in your marketing toolbox.
It's essential to keep in mind that remarketing is changing. With the phase-out of third-party cookies scheduled for 2023, it is advisable to start paying attention to alternatives to simple retargeting.
Google is currently developing a replacement for remarketing advertisements. Its name is FLEDGE (First Locally-Executed Decision over Groups Experiment.). You should be able to target past website visitors using this option without disclosing their browsing history.
The Privacy Sandbox concept for remarketing and bespoke audience use cases, FLEDGE, is described by Chrome as "built so it cannot be used by third parties to monitor user browsing activity across sites."
83% of marketers used third-party cookies as part of their marketing strategies in 2021. When the third-party cookie eventually expires, the more market share you can capture, the quicker you adapt to the alternatives.
6. Create Effective Landing Pages
Any digital marketing campaign's primary objective is archetypal to boost lead generation and trades.
Make sure the landing pages you relate to are just as well-planned and optimized as your attention-grabbing display, which encourages people to take action.
The best landing pages frequently adhere to a few rules, such as:
An alluring plea for action (CTA)
A layout that complements the advertisement
A straightforward form
A responsive mobile experience
7. Explore Mobile Gaming Display Advertising
The reputation of mobile gaming is significantly stagnant. All ages, genders, and professions are now represented among avid gamers.
Since there are more than 3 billion gamers globally, looking into gaming advertisements will help you reach more people. The formats of in-game adverts resemble those of standard web commercials. They include voice, picture, video, and static advertisements.
8. Ensure Ads Are Mobile-Friendly
Speaking of mobile compatibility, optimizing your advertisements for mobile can help you reach a larger online audience. After all, Pew Research estimates that 1 in 5 American people solely use their smartphones to access the internet.
People who browse the internet using handheld devices will have a better user experience if your adverts are designed with smaller displays.
You might also need to improve your landing pages to make them responsive to different screen widths. This procedure will significantly enhance the client experience and boost conversion rates.
9. Stay True To Your Brand
Brand consistency is crucial if your advertisements feel smooth and professional. Users will find it simple to relate to ads if they have the same aesthetic as your website and landing pages.
You can build loyalty, encourage brand recognition, and develop trust when your brand and goods are apparent to users whenever they see your adverts.
Measuring Of Results of Display Advertising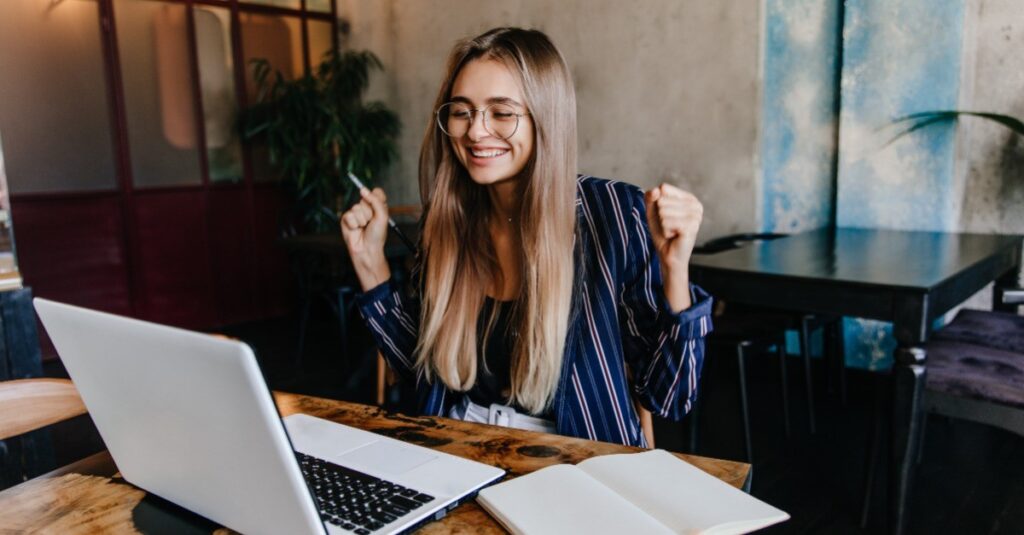 If you've ever attempted to gauge the effectiveness of your advertising initiatives, you are aware of how challenging the process can be. If you've recently started a new advertising campaign or sent out an email newsletter, you might be eager to assess the results of your work.
Decide which statistic or report is the most crucial as you go through various figures and reports on your analytics page as you click refresh. While analyzing the data to determine the effectiveness of your campaign might be challenging, it's crucial to keep in mind that some indicators are more trustworthy and relevant than others.
Let's look at the metrics most frequently used to gauge the effectiveness of display advertising campaigns.
1. Rate of Clicks
The click-through rate, as its name implies, is a gauge that counts the number of people who click on your advertisement. All sorts of ads employ this measure, which offers more valuable information than impressions since you can see how many users have responded to your ad by taking action.
Although more excellent click-through rates indicate that more users interacted with your advertisement, this statistic should be carefully examined together with your conversion rate.
It would help if you considered the click-through and view-through rates, which account for the number of individuals visiting your website after interacting with a display ad, to ascertain how effective your ad is.
2. Impressions
Your ad's overall serving frequency is indicated by the word "impressions." As it counts the number of times the ad was provided, this measure isn't a reliable way to determine if viewers have indeed viewed your ad or whether they have just scrolled past it.
While it might be a helpful indicator of how well your advertisement performs overall, the number of impressions only gives you a general notion of the audience size.
3. Conversions
Because it enables you to track your return on investment, this statistic is crucial for the great majority of advertisers. Your goal is probably to generate more money than you invested in display advertisements if you are investing money in them. It would help if you considered view-through in addition to the total number of conversions that resulted from the ad to obtain a complete picture of modifications.
The most excellent method to comprehend conversions is this since not all people will click on the advertisement, but that doesn't imply they aren't interested.
Even if they didn't click on the advertisement, your advertising effort still influenced they are visiting your website. By returning to your website later via search engines, they may turn into clients.
The Takeaway
Indeed, maintaining an edge over the competition is a critical component of effective advertising. You must do all the tasks mentioned above to develop very effective display advertising! In addition, there are a lot of additional factors to think about.
Although not comprehensive, this list offers some advice you can utilize to ensure your brand's display advertising is effective.
Display advertising has existed and will exist since the inception of the internet. Given all the possibilities this form of digital marketing offers, it's worthwhile to test various strategies for your campaigns and determine which ones are most effective.
The ROI you can obtain could astound you. One thing is sure having a solid foundation in the fundamentals will always serve you well, even though display advertisements may encounter new difficulties as technology advances.