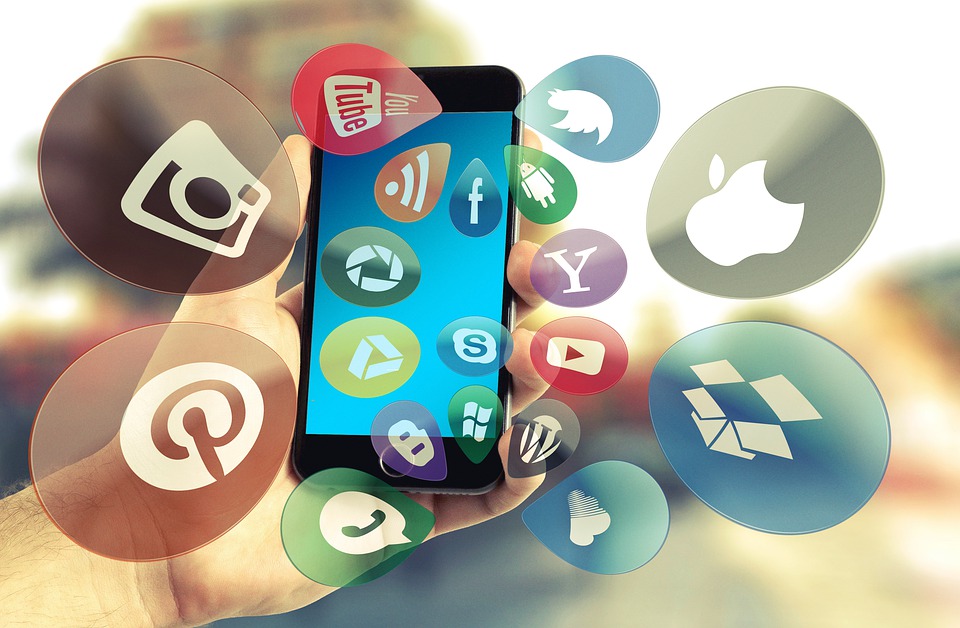 By
David Adamson
In this blog, you would get to know about the digital marketing trend in 2020.

Besides, some expected digital marketing trends are mentioned in this blog that guides you to take your business to the next level.

These trends you can't ignore if want to rock your business in the year 2020. Read it & set a clear goal to work on expected trends and thrive your online business in 2020.
Gone those days when people used to visit brick-stone stores because of the outstanding online marketing trends.

The future of digital marketing seems very bright in 2020. Digital marketers are making themselves prepare to jump into the race of online marketing while using the user's experience at this time., And competing with each other to provide better and satisfying customer experience.

There is no doubt that the future of digital marketing is brighter because of high online trends. Ample of opportunities in digital marketing in 2020 is going to open for the customers as well as for digital marketers. Digital marketing company would also play an effective role in it.
Although the constant changes in technology are really challenging for digital marketers. Matching those changes requires your constant hard work and dedication.

There are so many expected 2020 trends in digital marketing. That means lots of technological and other changes would happen. So, be prepare yourself for those changes and ready to work on that.

Let's include all those factors or trends to your websites that would provide a good user experience. Now let's have look at those expected trends which are expecting to enhance digital marketing to the next level.

There are some expected digital marketing trends are mentioned that you can't ignore if want to succeed in your online business in 2020.
Expected Digital Marketing Trends in 2020
Conversational Marketing
Conversational marketing is surely going to be one of the highlighted trends in 2020.

It is a real-time conversational. People love to discuss directly the products/services they are going to avail of. In conversational marketing, people can directly chat or ask the query to the digital marketer via messages.

It is a fast and effective way of communication and feels like you are talking face-to-face. In 2020, it is surely going to evolve because no one likes to fill the form, wait for the response and other procedures. They directly contact through conversational marketing.
Consumer Privacy
The consumer privacy policy is evolving because users are smart and they online visit the websites which are secure. So, those websites which would be secure, get the high ranking in SERP.

And, people trust high-rank websites the most. Privacy regulation such as GDPR and others are giving much attention to improving the data privacy.

They are increasing fines that means focus would be more on consumer privacy in 2020. It is another trend of digital marketing in 2020 that would be highlighted.
Social Media Marketing
Social media is the heart of digital marketers. This is the place where they get a number of potential customers for their businesses.

Today it is high on "digital marketing trend" but this journey is not going to stop. It would be enhanced in 2020. It is expected that social media marketing would have the utmost importance in the upcoming year.

So, you can relook at your social media marketing strategies and make some effective changes for the upcoming year to grow your business. So, make effective strategies for every social media platform such as Facebook, Twitter, Instagram, and others.

If you want a better result, then plan your strategies according to the type of audience on every platform.
Interactive & Informative Content
Content is the king and it is the factor that is very crucial for the online websites today and forever. High quality, fresh, well-written, up-to-date and relevant content is always gotten preference from the search engines.

And, help a website to be ranked on the top position in the search engine result page.
In addition to this, what is going to change in regards to the content in the year 2020 is only your content should be interactive. Your content should be informative and interactive so that the user finds it engaging.

If you are planning to rock your business in 2020, then update your content. And make it that great that it enlivens customer interest in your products/services.
Virtual and Augmented Reality
Virtual and Augmented reality are advanced technologies in the field of digital marketing. These technologies are ideal for enlivening the customers' experience.

Although, virtual reality technology is high in trend in recent years. But it is expected that in the year 2020, augmented technology is going to surpass it. Big companies have shown that augmented reality is going to be in trend for digital marketing purposes.
Progressive Web Apps
From fun to work to communicate with various purposes, people do all in their smartphones. Every year, mobile searches doubling. So, it is a very important factor for the year 2020 as well. So, develop your website and make the necessary changes on your website to make it mobile-friendly.

The progressive web app is an advanced and effective format that is ideal to create websites. The functionality of these websites created by this format meets the requirements of mobile apps.
This technique enables to work user in offline mode. It is good from the point of view of developers as well because they don't need to waste their time to create mobile versions of websites.

It is a high chance this technique would be used more in the year 2020. So, shift your focus on this format and rock your website on high rank in SERP and grow your business.
Conclusion: –
Digital marketing is a rapidly growing industry that needs to continue hard work to maintain a constant high-end online presence. Above-suggested are expected trends in 2020 of digital marketing.

Hope you would like this read and work on all these trends to take your business to the heights in 2020. In addition, there are several other trends on which you have to work hard for growing your business in 2020.
Author Bio:-
Amar Prem is an experienced digital marketing executive who tries to stay up to date with the current algorithm change to get higher visibility. Currently, he is working with FirstRankSeoServices.com to provide all categories of SEO Services USA. For completing all types of data, you can feel free to contact her all the time.