As a business owner or a professional, it might be nerve-racking for you to let someone do content marketing on your behalf at first.
Why is it nerve-racking? The answer is simple.
Allowing someone, typically a content or digital marketing agency, to handle the content creation part of your website through outsourcing and later putting it on your website carries the risk of poor quality content, low ranking on search engines, and legal proceedings if the posted content violates some patent or regulations.
Therefore, you should outsource the content work only, If you found some top quality content marketing firm or agency, which has a proven track record of delivering excellent work.
Generally, the top-quality content marketing firms are well-versed in writing stuff that will help your business grow in both online & offline space. This also saves you from wasting a lot of time and energy on the content creation part of your business. The time saved here can be put in doing awesome things that will keep your business running.
A top-quality digital or content marketing agency can deliver all kinds of content that you need to increase online traffic for your business website.
As the world of online marketing is proliferating, choosing a quality content marketing firm and content creation strategy is imperative for you to grow your online business.
Keeping this aspect in mind, here is a list of different types of content that can be handy for you to promote, advertise, and increase the online presence of your brand, business, product or service.
All Types of Content Marketing You Can Use To Promote Your Business
Social Media Marketing Posts
Ever since social media platforms have emerged in the tech space, they have taken the world by storm. People today love spending hours of time surfing text, audio, and video content. Hence, learning the nuances of social media marketing is essential for promoting your business via quality content. Nuances such posting time, analyzing what people like to see, etc. on social media platforms holds much importance while promoting your brand or business.
As there is a lot to learn in social media marketing, it makes plenty of sense that you outsource social media content marketing work to manage your different accounts & keep them running.
Blog Posts
If you are still unfamiliar with a blog and how it works to improve your online presence, you can think of it as a place where visitors of your site can interact with website creator and share their reviews, feedback or experiences about your website, products, brand or services.
Incorporating blogs onto your existing website is a great way to increase traffic towards your website. Posting relevant content with well-researched keyword also contributes to boosting your search engine ranking.
Keep a steady flow of blog posts, having a comment section for readers feedback, and answering all those audience queries are some other tricks that give more opportunities for your website to show up in top results in search engine queries.
A blog post is also a great place where can you promote your email newsletter, which you will learn in the next section.
Email Newsletters
An email newsletter is something that a website sends to its subscribers.
The email newsletters sent to website subscribers inform them about a particular brand or website's upcoming product, services as well as the latest affairs of the industry which it belongs to.
As per the market research, by outsourcing the work of newsletter upkeep and design, most of the online newspapers have seen a 40% increase in their newsletter readership.
For instance, email newsletters have also helped lifestyle magazines like Garden & Gun to boost their annual revenue greatly by the effective and thoughtful placing of ads in a well-structured newsletter.
Now that you have ample knowledge regarding different kinds of marketing content, you can potentially outsource content marketing work to figure out what makes content successful.
Successful Content Marketing Strategy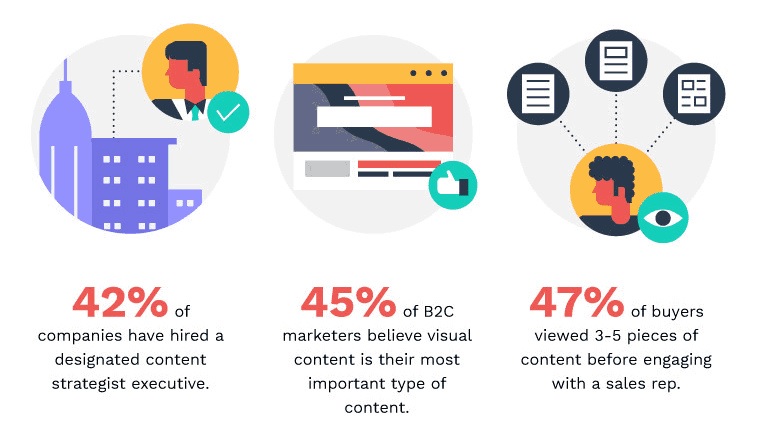 Keyword Search
Writing content for your website with targeted keywords is a great way to boost your online visibility on search engines. Including target keywords or popular phrases in your website content gives you an idea about what people are actually searching for and how they want this information to be presented when they find it.
Well, choosing keywords for the website in an often a tricky part, but as a rule of thumb, you should always include or choose keywords that best align with the business of your company.
Identify keywords related to your business that can bring more traffic to your website. Following this path will further lead you to uncover additional keywords that can help you while improving your search engine rankings.
A lot of online communication would be required in content outsourcing- get ready.
How to Achieve Success in Content Marketing?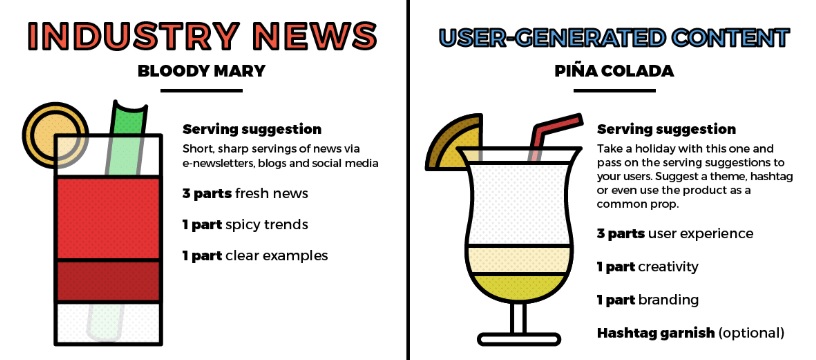 Here are some of the content marketing strategies that you follow for finishing up your day-to-day content-related work:
Content Collaboration
Collaborating or working with others is a great way to work to figure out new working ideas or look at things from a different angle, which you have never thought before in the past. Once you partner with other people in a project, the possibilities of achieving great results are endless.
Content outsourcing is also one such work area where you collaborate with other people to get your work done. There is a high possibility that you won't meet the person when they are writing content for you or when you are editing their written content. So, what you need in that particular scenario is some kind of collaborating method of connecting remotely without sending lengthy emails back and forth.
Hence, while outsourcing content work, you can use online content collaboration tools like Dropbox (cloud-based file or project sharing software/tool), Google Docs, etc. to collaborate with the outsourcing partner. With the annotation feature of Dropbox, you can manage all your content work at one place, depending upon the device you choose to work-app or website.
Dropbox also lets you highlight written text or annotate a file, share notes with other project members, send or receive messages, and praise your content creators for their excellent work by highlighting text written by them.
Cloud Storage
While outsourcing your content, you should always try to work on cloud-based file sharing/storage tool or software that allows you to send and receive large files, collaborate with others, and work parallely on the same project.
If all your content work is safely stored in the cloud, you can do the above tasks easily and get the best results.
Sending lengthy files via email is not at all a fresh option in today' digital age to make your content outsourcing work successful. It takes a long time to send, receive, and open huge files through email.
On the other side, using cloud storage tools or software, you don't have to worry about sending or receiving large files over email and opening them.
You can easily upload all your files to the cloud storage available on tools like Dropbox, and then easily send/share those files with any of your project partners by creating a sharing link.
Final Words…
Now that you have learned about all different content types and online marketing techniques, you should choose your content outsourcing partner carefully to get top results with zero compromises in content quality. Voila..!!!