To gain more SEO business from multiple industries, you need to make the SEO portfolio stronger. You must always keep in mind that the major purpose of your online presence as a Search Engine Optimization professional is to get you more business and increase conversions. You must know how to create an SEO portfolio through social media marketing, blogging, podcasts, and videos.
Whether you are a beginner or planning to shift towards full-time SEO freelancing from a job, you need to have a portfolio. Based on the SEO business that you are looking for, you can create an ideal portfolio.
How To Create A SEO Portfolio
Creating a website is not enough if your goal is to build a strong online presence. You need to have other channels where you can show your skills and knowledge in the SEO domain. Using multiple channels helps to earn money through every channel depending on its goals, audience, and targeted keywords. The more channels you use, the better it would be for your business as these channels work together. In this post, we will talk about fundamental aspects that you have to get right.
Focus on your branding
In your portfolio, you have to focus on your name and branding. You can place a banner on top of your website with an attractive design and branding. You do not need to make any changes to the existing theme or template of your site.
Make use of social media networks like Facebook, Twitter, Pinterest, and Instagram because they are popular channels where you can build authority by sharing useful content with your audience. But these networks will deliver only when you put in consistent efforts. It is better that you start using these networks immediately and post unique pieces of information. It will help you gain followers who will look at your work with interest and eventually convert you into clients.
Showcase your SEO clientele
You have to focus on establishing personal relationships with your clients. It is essential that you show the major projects that you worked on for different businesses. You can create a separate page or blog posts that contain their testimonials and case studies. This will increase the credibility of your work among the new prospects who are looking for reliable SEO freelancers.
Showcasing your past clients also helps in building trust, which is necessary if they want to build long-term relations with you. You can use tools like Skype and Google Hangouts to communicate with them regularly and get feedback about your services so that you can offer better services if required.
Show samples
SEO is all about samples and people only hire you when you are able to showcase them keywords rankings. You can showcase your work in the portfolio and it will establish authority among the target audience. You need to be present on all major search engines and maintain a consistent presence across different channels. List down some bigger and important projects that you've worked on. This will add to the credibility of your portfolio since you have been working with big brands.
Make sure you have consent from clients for showcasing their websites. You can also list down the milestones of your SEO client with you.
Keep things updated
Your portfolio must always be updated. You have to develop new ideas and strategies that will attract more people to your work. This is how it is possible for you to get more business through your online presence. You need to know how social media algorithms work. It will help you come up with unique pieces of information every time on every channel. Use content marketing tools like BuzzSumo, SocialCrawlytics, Twitter Analytics, or Hootsuite to find out what type of content works best on various platforms like Facebook, Pinterest, Google plus, etc.,
To create an SEO portfolio that speaks about your skills and knowledge is not easy but creating an attractive design will help you grab attention. Once your work is done, the next step is to promote it through different channels like social media networks, article directories, and so on. Always keep in mind that your efforts have to be consistent for achieving success.
Make use of videos
Videos are effective if you want to establish authority among the target audience. You can create a unique video for your portfolio that will help in establishing credibility, share your knowledge across to them and convince them about hiring you. The videos need to be well-animated, compelling, and informative. If possible, you can add examples of project briefs or email exchanges with your clients when you were delivering SEO services.
You can embed the video on top of your website so that it can attract visitors who are looking for an SEO freelancer. This will make them trust you and sign up for more information like case studies or testimonials which might compel them to hire you in the future. It's better not to cast unnecessary shadows on your talent and work by adding too many things to the portfolio. It will only result in wasting time and it's better to be simple when you are working on a small business SEO website.
Use case studies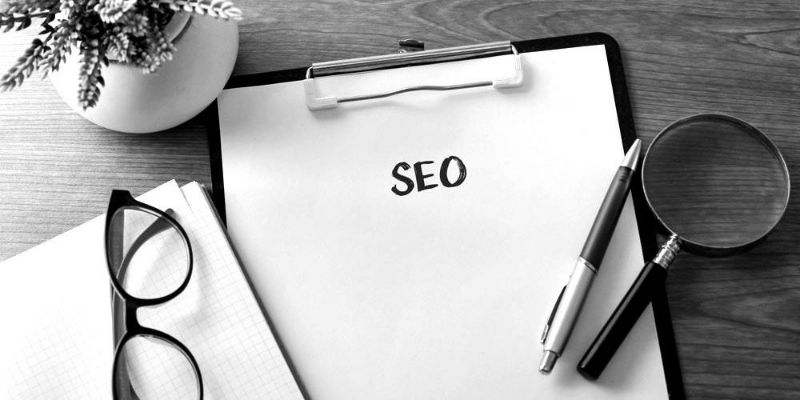 People prefer case studies as these studies give a closer look at what you've done to grow a business. SEO case studies are helpful in making your portfolio stronger. You can use these studies to show the major projects that you've undertaken. You should showcase your skills and justify them with examples of success stories across different channels.
As a business owner, it's necessary for you to maintain a case study section as it helps you build trust among your target audience. Once they read about your past work experience, their confidence will increase in hiring you for future SEO services. If possible, take help from an expert designer who can convert your case studies into interesting content.
Include top ranking websites
One of the best ways to strengthen your SEO portfolio is to include websites that are ranking on competitive keywords. It helps in showing your past work and gives a greater perspective to the visitors. You can showcase your talent by mentioning unique keywords, positions, and ranking time on your website. It will give the reader an idea of how effectively you could work for them.
When the audience sees that you can rank a website on competitive keywords, the trust grows. It will ultimately lead them to sign up for your services. You can focus on more active leads by adding client testimonials on your website about the type of work you do. This helps in increasing the SEO portfolio conversion rate.
Optimize your website
To ensure you get the maximum footfall on your portfolio, you need to ensure it's fully optimized. You have to audit your website and perform on-page optimization to make your website SEO-friendly. The website should focus on the right keywords, content, and meta-data. Without optimizing it for search engines, there is no point in creating an SEO portfolio.
Focus on headings as they are another important aspect of your SEO portfolio that can help you get more traffic. You must use HTML heading tags like H1, H2, and so on because they make documents structured and readable for search engine crawlers. You can go through an online tutorial to learn how to use header tags effectively in creating compelling headings for your portfolio site.
Increase page loading speed
It's not a secret that people visit websites that load faster irrespective of the type of web design or template used by the particular business. The loading speed helps in increasing conversions, user engagement, and time spent on a website. The maximum number of visitors leave a site if it doesn't load within three seconds.
This calls for a need to optimize your SEO portfolio website so that the average page loading speed should not take more than 3 seconds. It can be achieved by reducing the size of images, compressing fonts, and rearranging the content in an organized manner. You can take help from experts who have vast knowledge about web page optimization as they know what exactly needs to be done to boost your search engine rankings.
Write long-form content
The content is another critical part of your SEO portfolio as it helps you showcase your knowledge and skills. It's a great idea to write long-form content to build links as well as social shares. The lengthier the content, the more likely it will rank on search engines because Google prefers such type of articles that offers value to users.
As a business owner, it's necessary for you to produce unique and shareable content that can help in growing organic traffic from search engines and various social media platforms. You should refrain from writing low-quality and duplicate content as both can land your website in hot waters with search engine penalties which will only impact the SEO rankings negatively. To make people read lengthy posts, you must focus on creating valuable content that can answer the reader's question.
Wrapping up!
Follow these easy steps to boost your SEO portfolio and get ahead of the curve with the competitors. Regardless of whether you are starting our or doing SEO for a while, these tips will come in handy.