Smart contract security has been a hot topic in the blockchain community for years now. The industry is still young, and not many people have formal smart contract security experience.

This is a huge problem, because bad actors are quickly exploiting vulnerabilities in smart contracts as they become available. There are certain things that every smart contract audit should check for, but every smart contract architecture is different.

A full audit takes time and some companies want faster results. That's why we wrote an article on how long a smart contract audit takes, and what you can expect from it.
What Is A Smart Contract Audit?
A smart contract audit is carried out to ensure that the code of a smart contract is thoroughly checked for any errors and flaws. This complete analysis is required to make sure that the smart contract works with optimum efficiency and follows the rules established by its code.
A smart contract audit is achieved through a meticulous review of the code of the smart contract to identify any errors or vulnerabilities. For this purpose, automated tools, as well as manual reviews, are used, mostly depending on the nature of the project. Moreover, other methodologies like risk assessments and peer reviews are also included in this process.
A smart contract is a piece of software that controls the transfer of digital assets between parties under certain conditions. Smart contracts are executed on a blockchain and are triggered by an event. Transactions can be anything from the sale of a house to the execution of an escrow.
A smart contract audit is a check on whether the code that makes up the smart contract functions as intended and does not contain any security flaws. A smart contract is a piece of self-executing computer code that can facilitate, verify, or enforce the negotiation or performance of an agreement between two parties.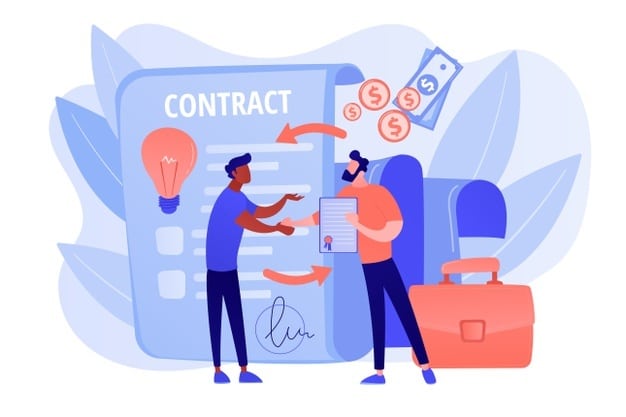 How smart contract Audit works?
Smart contracts are self-executing computer codes that can be used for many different things, including buying a home or making a bet. Smart contracts are designed to ensure that transactions are secure and transparent. Smart contracts are being adopted by many startups and established companies because of their potential to streamline business processes and cut costs.
Smart contract audit is the process of evaluating a smart contract for potential vulnerabilities, attacks, or errors that can arise. This is done before it goes live on the blockchain. Smart contracts are used to facilitate, verify and enforce the negotiation or performance of an agreement using blockchain technology.
Smart contract audit has become an integral part of Blockchain Application Development because security breaches in smart contracts can damage not only a business but also the public image of a firm.

In this article, you will find out what smart contract audit is and why it is important not only for businesses but also for private individuals.
In recent years
What Does A Smart Contract Audit Cost?
Auditing smart contracts is a difficult process. The auditor has to study the contract in great detail and potentially even reverse engineer it to understand how it works.
Smart contract audits are an integral part of the smart contract development process. But how much do they cost? How long does it take? What should you look for when deciding who to hire and what to pay them?
Here's a breakdown of the smart contract auditing process, including the most common types of errors and how much you can expect to spend on each stage.
How Long Does A Smart Contract Audit Take?
The answer is, it depends. Smart contract auditing is a complicated process and there are a lot of risks involved.
First, smart contracts require a high level of attention to detail. The smallest mistake can result in millions of dollars lost.
Second, auditing smart contracts require more than just a thorough review of code and testing. It requires detailed knowledge of the business logic as well as the underlying protocol. Without this understanding, an auditor may miss critical vulnerabilities that could lead to major losses for the client.