Raising funds for your future based blockchain project comes very hard. If you are running IEO, ICO, STO or IDO projects to raise funds in 2023 this post is for you.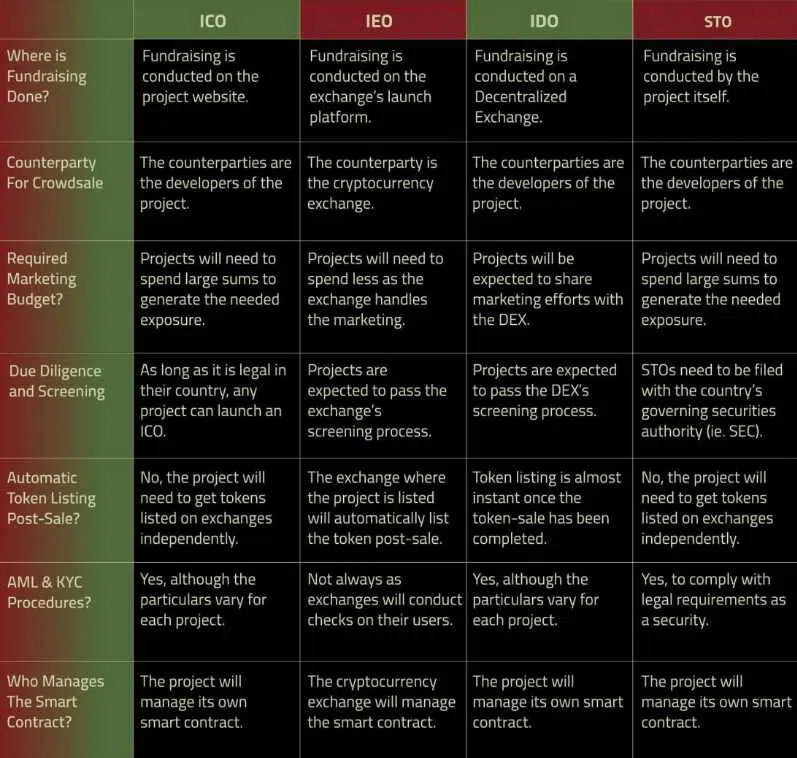 The crypto sector has changed in how funds are raised. It started with the decline of ICOs (initial coin offerings), followed by the coming of STOs (security token offerings), and next was the rising of IEOs which are almost similar to ICOs.
Acquiring funds is the way to start all kinds of business in this world. The changes of world coin index and crowdsourcing are all over the globe in every field, mostly in crypto currency decentralized field. That has always happened even if crowdsourcing keeps changing communities, technologies development and blockchain marketing.
Raising Money for Crypto in 2023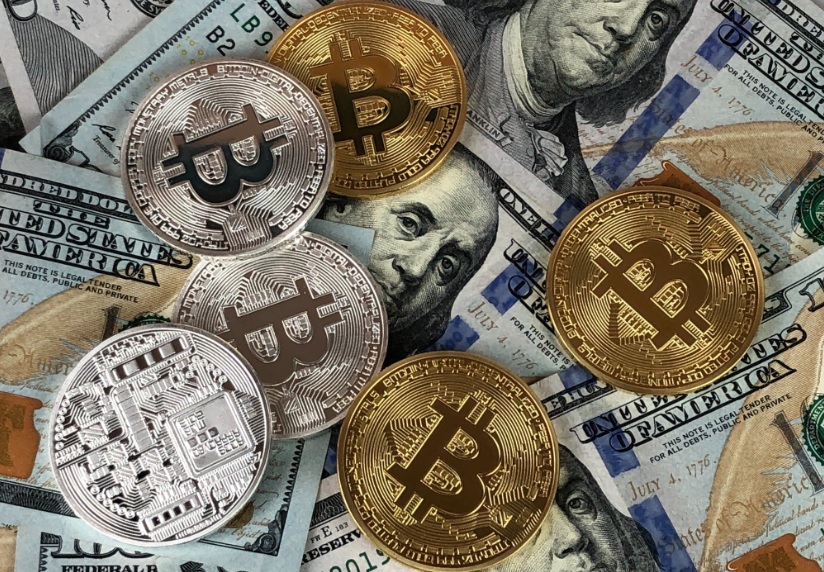 Initial Coin Offerings (ICOs)
ICO was, in fact, the highest common subject in the crypto field in 2023. During that time, over eight hundred initiatives collected around six billion dollars using crypto ICOs. You can even check crypto news or google search trends and see how the ICOs had really gone up at a time when the costs of Bitcoin had risen.
ICOs crypto started going down before 2020; though during that year 1253 Initial Coin Offerings raised almost eight billion dollars. Now we are in the last quarter of 2023, and it is only eighty- four projects which have been able to get less than 350 million dollars cumulatively.
But the rumors that crypto ICOs are now obscure are still there. Actually, 350 million dollars is still a great amount of capital for a new ecosystem. We have had great crypto ICOs even during this year. Algorand, which is a Blockchain company, raised more than sixty million dollars in June through a token exchange. Also, Tron Game Worldwide acquired almost eighty million dollars through the crypto ICOs.
The Growth of the Ecosystem Is Important
The importance of the collapsing of cryptocurrency prices cannot get overstated. During the previous two years, crypto ICOs were managed greedily and with guesswork to a certain level. Most individuals saw the cryptocurrency market as a venture for becoming wealthy fast. Organizations also noticed that they were capable of generating a lot of funding through plagiarizing white papers and promising unreasonable returns to people who invest.
Certain research revealed that more than eighty percent of crypto Initial Coin Offerings done in 2018 were a fraud. We now have regulations, and legal action has been taken to those who run crypto scams.
Crypto STOs were expected to be the following development of crypto ICOs; however, many discovered the unreasonable demands to take part in it. In order to participate in crypto Security Token Offerings, a person should be certified by the US Securities and Exchange Body.
So, even if Security Token Offerings are supported by actual assets, the joining requirement makes it impossible to be a preferred alternative of raising funds. Actually, getting capital via crypto STOs is not easy due to the US Securities and Exchange Commission (SEC) which is almost similar to IPO (the old initial public offering). But Security Token Offerings are more valuable compared to IPOs.
The Coming of Initial Exchange Offerings (IEOs)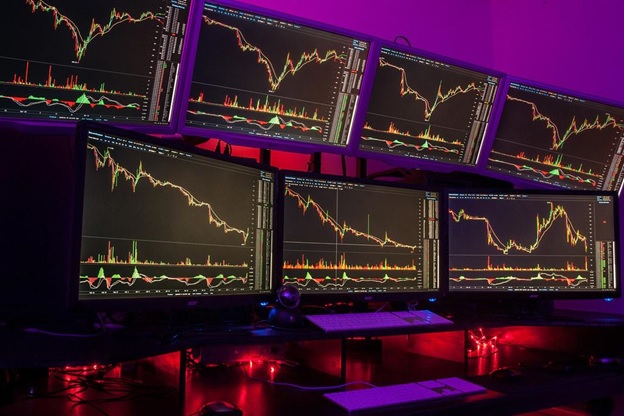 The year 2023 was for Initial Coin Offerings (ICOs); however, 2023 — for Initial Exchange Offerings (IEOs). The Binance crypto exchange initiated that, as well as launched an offer for BitTorrent at the beginning. There have been several initiatives going to exchanges that offer similar services. Crypto kitties game is also there to make blockchain available to everyone, including those who play mobile casino games.
The IEOs is coordinated by the crypto exchange in place of a starting company that is interested in raising money. In exchange for their offers, the starting companies are required to pay listing charges and a certain amount of tokens sold in the Initial Exchange Offering. This relationship between the company and the exchange eventually becomes mutual since the exchanges get incentives to assist the companies in advertising.
Most people are convinced that crypto IEOs provides a fairground for startups and new investors who want to raise money. Another good thing about Initial Exchange Offerings is that they have people who know how cryptocurrency mining operates and what its advantages and disadvantages are. So, it is generally a win-win situation for everybody who takes part in it.
But people who reside in America can't participate in Initial Exchange Offerings for now. Presently, crypto IEOs are not legal since tokens are simply securities and illegal trades act as dealers. But the worldwide money-lenders have revealed that the IEOs are the perfect method of raising money for any crypto initiative. This year alone, the IEOs have managed to collect 1.5 billion dollars with no intervention of the lenders based in America. This is enough proof that they are a good way of raising funds.
Will Initial DEX Offering (IDO) Be the New IEO?
The Initial DEX Offering is quite the same as crypto IEOs. The only difference is that Initial DEX Offerings take place on Cardano crypto or decentralized exchanges while Initial Exchange Offerings take place on the ones which are centralized. Some time back, the Raven Protocol did an IDO on the Binance DEX.
But at the moment, DEXs have less resistance to the extent that most people are questioning their crypto market use. Binance DEX on its own has a trading amount each day; it is as low as two million dollars. DEX has not attained maturity so far in terms of people using it and order book depths. For an Initial Exchange Offering to be successful, it requires a good number of users and their high engagement.
Embrace the Changes
The crypto ICOs is simply a tool used to get money. In various ways, the failures of Initial Coin Offerings are what led to the introduction of Initial Exchange Offerings and the STOs too. Initial Exchange Offerings are nothing but Initial Coin Offerings that have a different mediation and regulating method which ensures value while minimizing users' risks. But for the crypto STOs, they just possess a higher entry barrier which makes them less useful in some initiatives.
The drop of crypto ICOs interests was because of the introducing of serious crypto exchange field regulations. Also, investors are currently aware of the various dangers related to it, and they are more careful than before. But the IEOs have already shown that they are the central place for the libertarian design of Initial Coin Offerings. They have also proved to be the draconian regulating design that comes with crypto STOs.
Conclusion
Do you now see how our crypto world has evolved so far? There are sufficient ways of raising money. Analyze all these methods that we have discussed here and determine which one will suit your startup. Also, if you have any questions or suggestions about crypto fundraising, write to us. We will be happy to hear from you.