Last year was jam-packed with exciting, stunning, and breathtaking events. For one, the markets are bleeding so severely that it seems there'd be no immediate end to inflation, not to mention the war in Ukraine.
In times like this, you must understand that right now is the opportunity for anyone planning on launching a great business to lay down a solid foundation for their business cautiously.
Starting a great business is a complicated process, and planning is an irreplaceable part of that process. According to Oberlo, 2020 saw the creation of 4.35 million businesses, and over 930,000 failed to survive the first year. This massive failure happened because the founders of these businesses had no idea how they could build a brand that'd last.
But don't worry; we've got some simple steps that'd help you set up a great business in 2023; all you've got to do is read on.
Four Critical Ingredients to Launching a Powerful Brand in 2023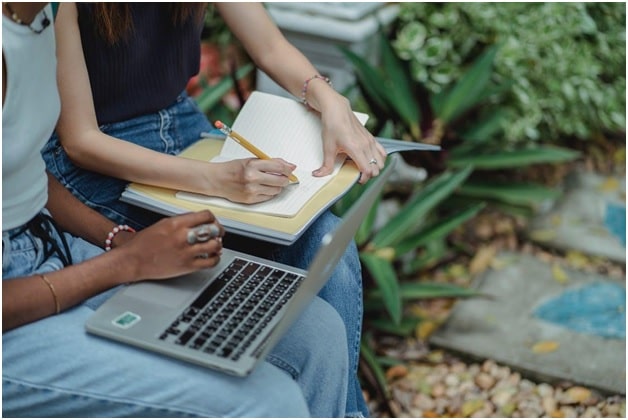 Treat Your Clients Like Royalty
We know it's almost old news at this point, but you'd be amazed how many entrepreneurs started their companies without considering their customers. We've seen brands like Juicero build fabulous products that provide little value to their customers.
And because Juicero offered nothing unique, we weren't surprised when the company failed. Without a strong brand identity and customer base, no business in the world can flourish.
It's critical to note that—despite their greatest efforts—many entrepreneurs make two fatal mistakes. One of these mistakes is that they put out a lot of commercials that don't address their customer's pain points, and the other is that they fail to understand that it's their loyal customers who possess the purchasing power their business requires.
So, ensure that your brand has a distinct personality, that its tone aligns with your target audience demographics, and that you actively invite your customers to contribute to improving your products.
Do a simple mental inventory of your business. Is every area of your business in tune with your customer's expectations? If yes, move on to the next step; if not, stop reading until you've figured out how to connect your brand with your target audience.
Create a Strong Brand Identity and Get Your Brand Online
Although every entrepreneur needs a fantastic product, you should also work on building a solid brand identity.
Your brand's identity consists of more than its appealing logo, attractive colors, and outstanding design. It's the personality of your brand, how it communicates, the ideals it represents, how you market your products, and the emotions your consumers feel when they see your work.
But here's the catch: if you want your brand's identity to be more than simply your company's personality, you'd have to make it more than that. You'd have to make a solid promise to your customers.
So, whether your business has a daring tone like Red Bull, an encouraging tone like Nike, or a classic tone like Apple, ensure that it connects with your target market.
Give Your Business the Perfect Name
You've established a strong brand identity, maintained an active social media presence, and your brand now has a steady stream of loving customers.
As sweet as that may sound, keep in mind that none of this would be possible unless your business had a strong brand name. And you can always find a great name for your brand by brainstorming or using a company name generator.
Before brainstorming, make sure you've gathered critical information about your business, customers, competitors, and the industry. This information can help you come up with a catchy name that your customers will love.
Although it's true that even experienced business owners sometimes struggle to come up with a catchy name, using Squadhelp naming services has helped thousands of entrepreneurs make their naming process easier.
Make Digital Marketing Your Best Friend
Once you've built a captivating brand identity and discovered the perfect brand name, make sure you get your brand active on social media.
Getting the best digital marketing services can help your business reach more potential customers and push your growth through the roof.
Using tools like search engine optimization (SEO), email campaigns, and social media advertising, will help your business better showcase its products or services to the world.
So, ensure you start your digital marketing strategy with an in-depth SEO audit of your website. Doing this will give you a clear picture of areas you need to optimize to boost your online visibility on search engine results pages (SERPs).
Once you've grasped your SEO needs, start your social media marketing campaign by creating unique, high-quality, and memorable content. Also, ensure you've got a quick, responsive, user-friendly, and appealing website.
Share your content via platforms like Facebook, Twitter, Instagram, and Pinterest. And while you're at it, don't ignore the potential that building your email list can add to your business.
Building a solid sales funnel and an engaging welcome flow can help you convert your leads to customers by providing special offers or announcing new product launches.
Not to mention that analyzing your brand's performance on social media can give you direct insight into your customer's behavior that you wouldn't have noticed.
Yes, it will be challenging, but if you follow these four basic steps, your customers will flock to your brand and beg you to "shut up and take my money."
Grant Polachek is the head of branding for Squadhelp.com, 3X Inc 5000 disruptive brand naming agency. Squadhelp has analyzed more than a million names and prepared an extensive list of the best available brand names online.