After almost one year of constant upward movement, Bitcoin finally decided to take a break and started going down in mid-April this year. For the first time since January 2021, Bitcoin again went below the $32,000 mark on May 23rd. Many experts have already started comparing this to the earlier bitcoin crashes of 2018 and 2020. Investors are, however, in a bit of confusion as to whether it is the right time to invest more in Bitcoin or should they sell their holdings. If you are also wondering the same thing, here are some quick facts and tips to help you make a decision.
Volatility is the basic nature of Bitcoin
If you are investing in Bitcoin, you probably already know that it is a highly volatile cryptocurrency. That said, it is the basic nature of Bitcoin to rise and fall unprecedentedly and sometimes without a reason. What I am trying to say is that there is no reason to panic. So, if you are planning to panic-sell your bitcoins, don't.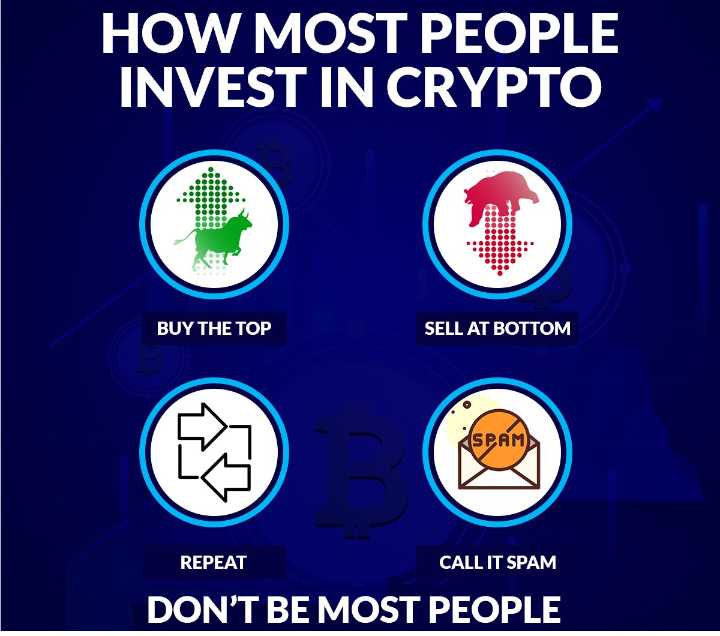 What is fueling this Bitcoin fall?
While the price of bitcoin, like any other market-linked commodity, mainly depends on the market demand and supply, the sudden drop and rise in the BTC price are often the results of the changing investor sentiments.
It has also been seen that when regular markets such as stocks start dropping, the price of Bitcoin starts increasing. This is because when people are afraid of drops in regular markets, they seek to invest their funds in alternative assets, including Bitcoin, and suddenly the price of Bitcoin starts increasing.
The recent drop in the bitcoin price was also the result of investor sentiments led by the news of China putting a ban on Bitcoin mining and asking its leadership to avoid any type of crypto trading. This made investors panic-sell, causing a sudden and significant drop in the market, leading to a fall in the prices of almost all of the top cryptocurrencies.
At the same time, there was news of the Indian government planning to ban cryptocurrencies in the country, which further caused the Indian crypto investors to panic and sell their crypto assets. According to a business-standard report, there are more than one crore (10 million) crypto investors and traders in India. And when most of them start to panic-sell, the price is apparent to go down.
All that led to a sudden and significant drop in the price of Bitcoin, ETH, DOGE and several other cryptocurrencies. Bitcoin, for instance, dropped by almost 100% from the April high of $63,000+ to reach less than $32,000 in May 2021.
Does it mean the time of Bitcoin has come to an end?
Far from it. In fact, the latest crash is nothing compared to the 2017 fall of cryptocurrencies, when the price of bitcoin had dropped by over 500% in a matter of 15 months, only to rise back and reach its all-time high of $63,000 in the next 2+ years.
So, there is no need to panic or fear based on the current downtrend in cryptocurrencies.
Should I sell or hold Bitcoin?
Do you sell your stocks every time there is a market crash or correction? You probably don't. It's because you believe not in stocks but in the companies behind those stocks. If a company is strong enough, its stock will certainly give you good returns in the long-term, no matter its current price or movement.
The same is true for cryptocurrencies. When investing in a cryptocurrency, invest in the project and not just in the coin. Bitcoin is the world's largest cryptocurrency with a market cap of almost 1 trillion. It's already being used by organisations worldwide for easy & secure payments. So, the future seems bright, which means there is nothing you should worry about.
So, I would strongly suggest all Bitcoin investors to keep holding their funds, and NOT SELL.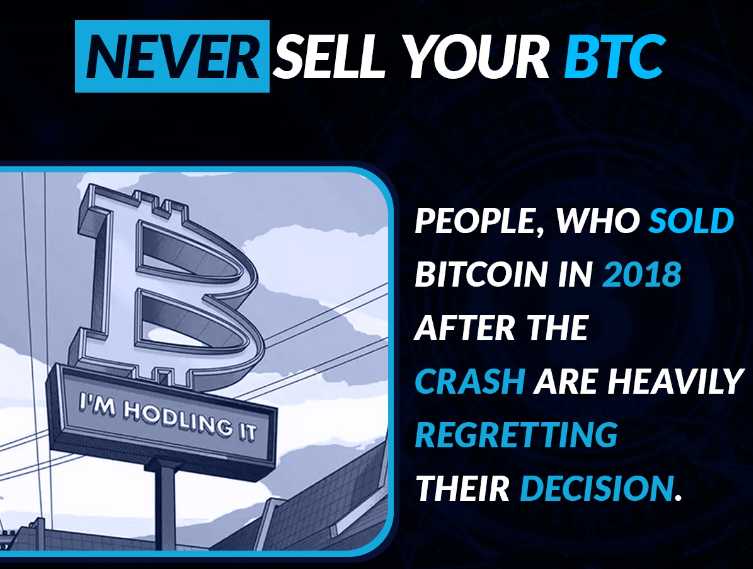 Is this the right time to buy Bitcoin?
For any asset, the best time to buy is when the market is low or during a market crash. And this is probably the biggest bitcoin crash we will see this year, which makes it the best time to invest in Bitcoin.
As they say, BUY THE DIP.
Bitcoin has already dropped to almost half from its year-high. From here, it can only go up. So, invest now before it's too late.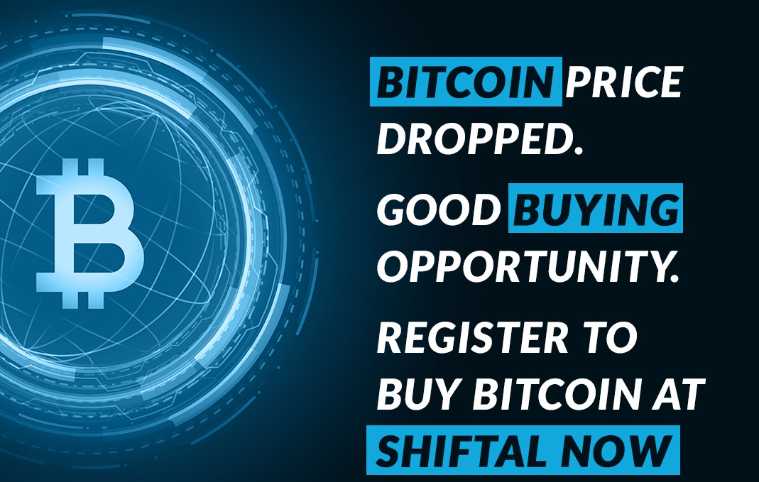 To easily & securely buy Bitcoin in India, you can visit the Shiftal P2P exchange. We are a leading and European-regulated Bitcoin exchange that offers 70+ payment options, including Paytm, Amazon Pay, Google Pay, UPI and NEFT to users in India.