Globalization has influenced trading, tourism, migration and overseas education to bring universal payment to a new level. As global browsers have increased, cross-border e-commerce has made its inception. But for the payments, remittances, purchases, more precisely, money exchange throughout the borders is the key. It has initiated cross-border payments to exchange funds in different countries.
Cross-border payments enable fund transactions in different regional locations and issues discretely registered customer cards. For international transactions, merchants must deal with diverse scenarios due to the rules set by the countries. Therefore, the demand for cross-border payments is uprising with an estimated revenue reach of $1.9 billion in 2020. But research has shown that the management practice has a lack of efficacy in terms of cost and time. Even though e-transaction has been increased by 40% that gives a spike to the digital remittance, the conflict in regulation slows the processing system.
Overall, cross-border payments may have some serious effect on condensed yield, enlarged toil, affluent expenses, and stalled supplier relationships. Adopting cryptocurrency can improve the situation. Global finance can be challenging for remittances and cross-border transactions for technological and sometimes political reasons. Cross-border makes the payment procedure easy but with cryptocurrency, it can be easier and less time-consuming.
"Trading and speculation were the first major use cases to take off in cryptocurrency, just like people rushed to buy domain names in the early days of the internet. But we're now seeing cryptocurrency evolve into something much more important," said Coinbase CEO Brian Armstrong in a letter included in the company's filing documents prior to its public listing.
Blockchain Leverages Cross-Border Payment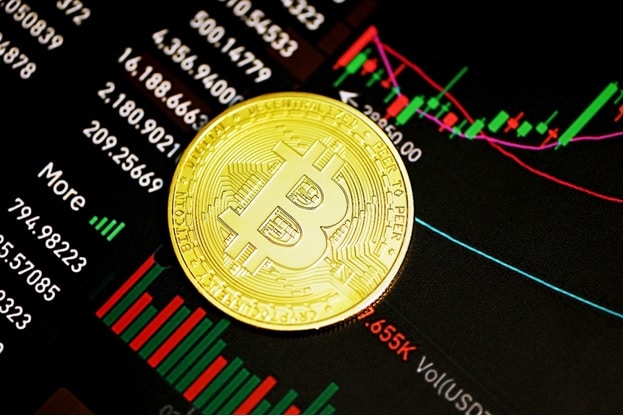 Nowadays, cross-border payments are on the verge of transformation where the transaction process will be contended as sending an email. Blockchain technology and digital assets like Psyche have already started the voyage to shelter a laminar cross-border payment experience. It is connected with the global financial infrastructure to make the system work with more efficiency by increasing affordability, easy accessibility, and high interoperability. Cryptocurrency is being used for distinct types of payments and international companies; the number is growing to facilitate the procedure.
According to a research of the World Bank, in 2019, around $716 Billion P2P payments has been released in which cross-border payment method has been the most disruptive one beset with unruly processing time, excessive fees, and lack of transparency. Conversely, the transactions through cryptocurrency blockchain eliminate bank interference, reduce costs and boost payment processing. The system is invincible that enhances peer-to-peer payments qualifying identity verification. It doesn't matter which part of the world you live in; the entire systems and form of values will still interoperate and sew up the deal with time efficiency.
Cryptocurrency is Valuable for Remittance Transfer
Remittance is like making transactions in overseas countries where the senders are immigrants and recipients are living in the home country. On average, there were 6.51% of cross-border remittance transactions in 2020. For the startups and other challengers, the number is increasing. In most cases, it is done through banks and the processing is time-consuming but doing it with cryptocurrency holds the signs of interest and space is rising. It is a financial solution incorporating blockchain technology to expand the remittance economy.
Cryptocurrency follows the modern infrastructure and the remittances never count on unified authorities like payment systems, foreign exchange, or banks. It removes multiple intermediaries in cross-border money transfer, and no one has to wait to receive money for like five days, unlike the conventional system. The transaction fees are half from the domestic fund transfers that sometimes increase due to the mediators.
Transparency remains intact because every transaction happens between senders and receivers using a mobile wallet and the blockchain network is the only intermediary. The P2P distributed ledger is the basis to ease international money transfer with speed and low cost.
Distinguishing the distinction between blockchain technology and its application includes potential cryptocurrencies and stablecoins bids for making cross-border payment resourceful.
Psyche Brings the Future of Crypto Cross-Border Payments
Denelle Dixon tweeted once, "Blockchain technology can be leveraged to benefit consumers without sacrificing oversight, accountability or regulation." It stores client information to simplify the regulatory requirement to retrieve and access whenever needed. The monopolistic market of digital assets has been backed by high-net-worth entities and crypto fanatics.
Psyche Coin is the easiest one that comes with easy, a fast transaction period as well as zero transaction fees. Psyche was formulated with a fusion by running the Reflex App and made blockchain a convenient platform for cross-border payment. Through stablecoins, the process becomes simple, easy and prompt. It is paired with a simple formula that intensifies blockchain remittance and makes it stable, universally accessible, and beneficial for merchants. So, the business can expand and approach a new customer base without any payment restrictions, intermediary, or third-party obligation.
"Everybody can have inimitable needs to transfer remittance that shouldn't be restricted or belated. Therefore, Psyche has been built to emphasize a user-friendly transaction process so that anyone can partake in cross-border payments without any hassle but with top speed and instant action," said Mr. Hammad Khan.
The sprints of cryptocurrency reside over consistency, which Psyche has improvised carefully with:
Super speed enabling up to 3,000 transactions in a second.
Evolves abundant Master to maintain a high-speed network.
Transports steady pricing for transactions.
Directs P2P transactions and provides an easy transaction method.
Enables user-friendly practice and security during the payment procedure by:

Selecting Psyche Coin as the transition option.

Receiving a QR and a transaction code to scan and insert.

Getting the confirmation of payment completions.
To make remittance transactions more accessible through Psyche Coin, Psyche has initiated a peer-to-peer marketplace, LocalPsyche. It is an open trading platform for merchants to deal directly and qualifies over-the-counter trading for traditional currencies online. Also, condense the cost peril in stablecoin due to price fluctuation. As a traditional P2P marketplace, LP allows vendors to provide numerous payment methods in their region enabling bank transfer, mobile top-up, fiat, online wallet, etc.
Psyche has appeared into the market to revolutionize the blockchain trend and debuted with an outburst of success in the DeFi market. It is backed by an efficient action policy for superior achievement, cogent network flair, higher profit, anonymous payment, and no boundaries of geographical borders. Psyche believes in simplicity and moves forward with better ideology and resilience to make a better platform to be contingent for cross-border payments.