If you want to improve your online product sales in 2022, These 10 ways will help you to boost your ecommerce business sales using ecommerce marketing. Let's get started.
What is Ecommerce Marketing?
Ecommerce marketing is a tactic which is widely used by marketers in order to boost up their business. If a brand wants to sell its products online, it needs to follow an ecommerce marketing strategy. It can be done by using various strategies such as social media marketing, email marketing, search engine optimization and many more.

These strategies can be used individually or in a combination of all. An ecommerce site is the website of any company that sells its products and services to the customers online. A well designed ecommerce site will have an attractive appearance with relevant content and powerful features.
10 Ways to Boost E-Commerce Sales in 2022
Done setting up your e-commerce store? Now you might be wondering about the ways to boost e-commerce sell. Boosting e-commerce sell is not that difficult as it might be appearing to you now. You just need to focus on some key factors of eCommerce marketing to keep pace with the market. Give a thorough reading of our article.
1. Building Email list
It's a big task, yet nothing to fret over. There are many ways to create an email list without killing much of your precious time.
While building a tribe of a loyal customer, you are also verifying some critical business tasks:
You are targeting the people who were interested even before you try
You don't have to pay for ads on social media to send promotions
You are building a community, it is an opportunity.
Customers get curious in this way rather than paid ads.
The good news is that email is in full control of yours. Social Media on the other hand have the chance to get shut down for a whole day or more.
2.Building a solid email marketing strategy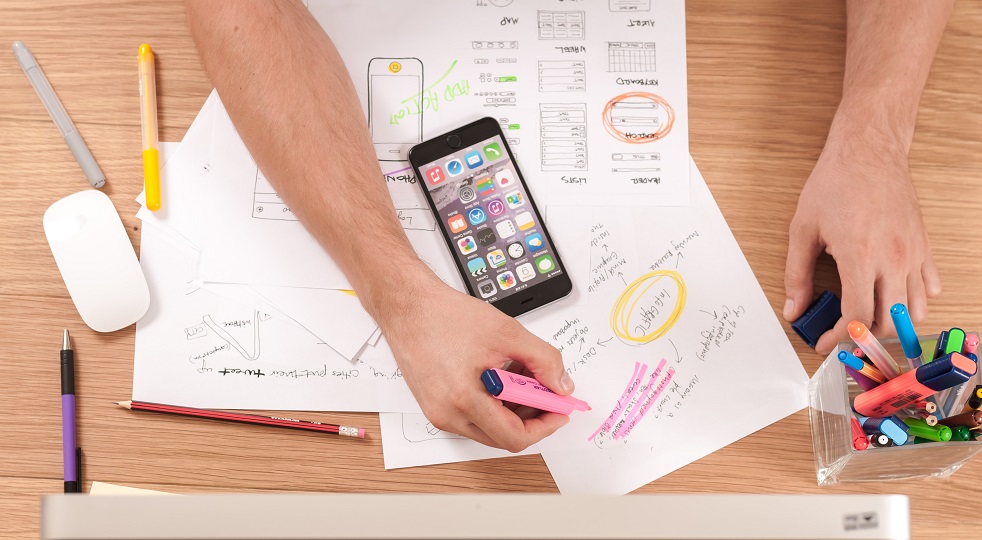 To stay on tracks you need to implement a solid email marketing strategy. Narrowing down the things you do:
Sending weekly newsletters to visitors
Make segments on the type of audience, what type of products they are interested in, or bought before.
Keep an eye on their preference while receiving an email promotion
Gather knowledge about what is their idea of your store
Segment from the subscriber list.
3. Popups
Popups can work amazingly when it comes to building email list strategies. But always keep an eye on the fact that the popups don't appear irritatingly.
Therefore, it is best to trigger your customers when they spend a certain degree if the time on the page. You don't want to repulse your customer who is eager enough to visit your page, so follow this way.
4. Using Image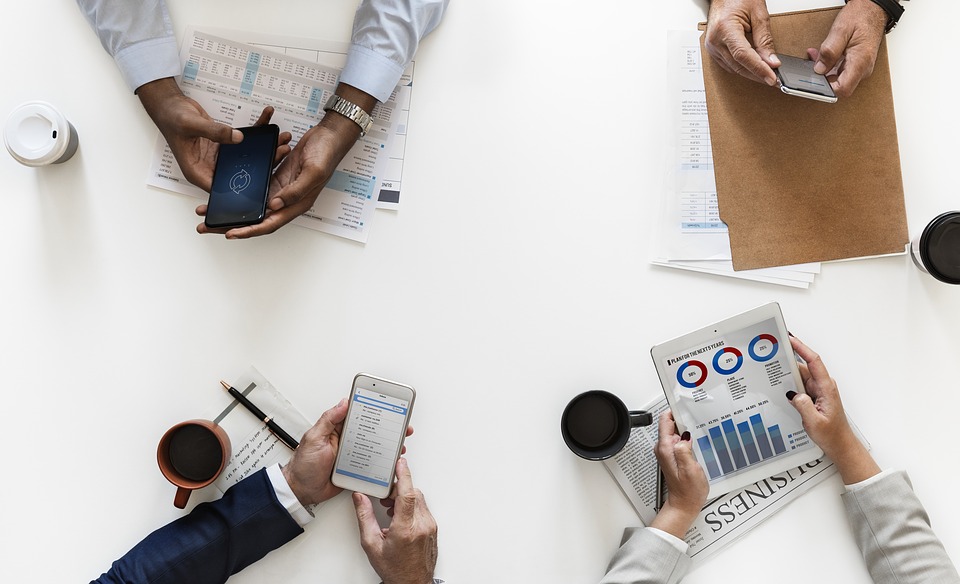 Accurately using image plays an important role in boosting e-commerce sell. Things that you need to bear in mind while using an image are:
Make sure to add high-quality images. Seeing is believing, so it requires a higher quality to appear satisfactory to eyes.
Add images of the same product from different directions. Thus, it becomes more convincing.
Better to use large images. It will get shared on social media.
Avoid clichés ( like shaking hands and facing camera)
Make sure you are giving the exact photo of the product you are talking about. There should be similarities between the descriptions and the photo.
Images help the buyers to have a good at the thing they want to buy, color, size or look form a different angle, thus they make the decision to buy depending on the picture.
Images help largely selling products like:
Food;
Clothing;
Accessories;
Utensils;
Instruments;
Real estate; etc.
Images get shared on social media like Facebook or Twitter or Instagram, therefore customers build up the desire to buy.
When it comes to testimonials and reviews, use the photo of the review giver with a full name, or else the faceless review appears less convincing to the customers.
Again, if your product works, buyers will share their reviews, with the authentic information and pictures, the selling system will grow naturally.
Keep on mind about the clipping path services. The editing like background removal, neck joint, or color correcting should not be overlooked.
5. Scarcity Tactics
Nothing beats the scarcity tactic when it comes to boosting selling. The visitor will be more eager to buy the product immediately if your product is shown to be available for a short time or have limited edition.
To boost the sell you can add a countdown timer. Or you can make a display saying "only "y" size is available at this price".
6. Optimizing Store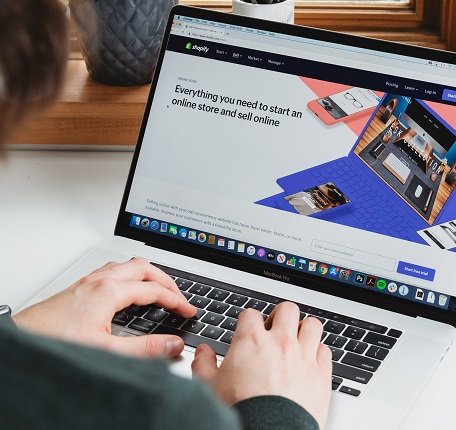 Many online stores lose their place because of the scarcity of optimization. Mobile is a portable device, so many visitors intend to shop on a mobile phone.
Due to not providing the frictionless mobile experience, many online stores are at stake. Your website should be user friendly for all tenets. Optimize your pop-ups too.
7. Upsell Your Customers
To increase the potentiality in selling, never forget to upsell your customers. Did you know that stores offering upsells get70-95% of their revenue from their renewals and upsells?
Moreover, it is quite effortless to sell to existing customers rather than attracting new customers.
8. Use Seo plugins
Try to increase your organic traffic by optimizing the e-commerce store. Who wouldn't want free traffic? You can choose from some plugins to shorten the toil of the process.
Some of them are free while others are paid, but nothing to worry! Paid plugins are pretty affordable.
9. Reduce Cart Abandonment
Every time your customer abandons their cart you might feel very hopeless. But did you know that by intent pop-ups can help you to minimize cart abandonment?
Wondering how? Well, the intent pop-ups can make your visitor give a second thought before clicking exit. This will automatically detect when the customer is leaving the page, so they are given a tempting offer one more time to rethink.
10. Display Social Proof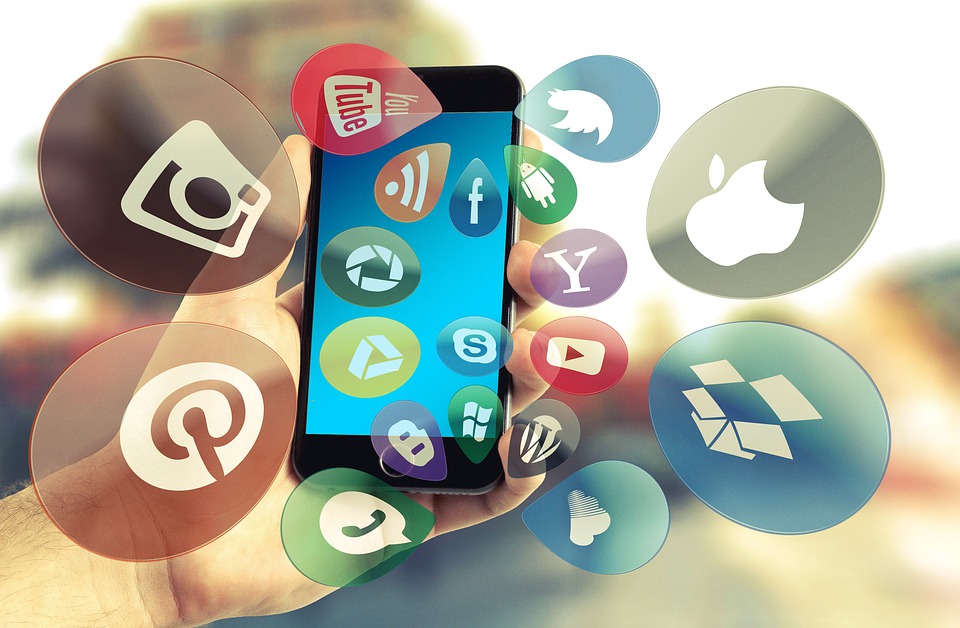 Ecommerce Marketing – Actionable Plan
This is Pro-Ecommerce Marketing actionable plan that helps your eCommerce project to keep on track and easily achieve your goal.
| Stage | Task | Frequency |
| --- | --- | --- |
| | | |
| Basic Setup | Implement Heatmaps | Once |
| Basic Setup | Install Google Analytics | Once |
| Basic Setup | Install Google Search Console | Once |
| | Setup your Google Organic Feed | Once |
| Basic Setup | Rank your product listing pages for the most relevant keywords on major search engines | Weekly |
| Content Marketing | Check for seasonal opportunities to write Promotion content in your industry, and add new ideas to your Editorial Calendar | Quarterly |
| Content Marketing | Check GSC for the top 10 pages on your website with the best CTR (Click through rates) | Monthly |
| Content Marketing | Otpimize your top 10 PDPs and PLPs with best CTR – rewrite them based on Keywords triggering impressions. | Monthly |
| | Setup your eCommerce marketing workflow | Once |
| Content Marketing | Brainstorm Headlines and Titles ideas for future Promotion content and existing ones | Quarterly |
| Content Marketing | Create a new high-quality piece of content/promotion | Weekly-Monthly |
| Content Marketing | Check which Keywords are triggering the most leads and sales and impressions for your website | Once AND Monthly |
| Content Marketing | Check for Promotion Pieces that have been shared consistently and rank well, so you can create even better content pieces on that topic for keywords that are already triggering impressions for you. | Once AND Monthly |
| Content Marketing | Research Voice search friendly keywords(Longtailwords) | Weekly |
| Content Marketing | Ensure your top 10 most popular promotion pieces are backed up with Research | Once and Quarterly |
| Content Marketing | Ensure your top 10 most popular promotion pieces have plenty of Visual media to give your customers a richer experience | Once and Quarterly |
| Content Marketing | Build internal links to PDPs and PLPs | Weekly |
| Content Marketing | Check the Business Models of your top 5 Competitors | Once |
| Conversion Optimization | Check Heatmaps to see potential improvements on how users are browsering your PLP and PDPs | Quarterly |
| Link Building & Outreach | Search for posts in your niche and look for broken links. Take notes of the URLs with broken links, which are the broken links, and then reach out to the website owner suggesting a page or PDP/PLP on your eCommerce site to replace it with. | Bi-weekly |
| Link Building & Outreach | Take note of relevant websites that cover in depth the same topic of the pages on your website, and link out to those website as much as relevant. | Bi-weekly |
| Link Building & Outreach | When you link to a website that is relevant in your industry, reach out to their owners and let them know that you have linked to their websites or featured them. | Weekly-Monthly |
| Link Building & Outreach | Grow your list of Link Building prospects for a high-quality piece of content in your website | Weekly |
| Link Building & Outreach | Reach out to 100 link building prospects for guest posting, contextual link building, resources pages link building and broken link building | Weekly |
| Link Building & Outreach | Check your competitors' Links and take note of any links you could do outreach to obtain similar links to your site | Bi-weekly |
| Link Building & Outreach | Do an Image Reverse search on Google and see who's using your images. Reach out to them asking for a link. | Once AND Monthly |
| Link Building & Outreach | Join 10 Facebook Groups and start joining the conversation. Over time, you will find lots of interesting connections that could result in opportunities for Link Building. | Bi-weekly |
| Link Building & Outreach | Promote a Content Piece that you have created. Reach out to others who have linked to similar pieces of content and let them know about yours. | Weekly |
| Link Building & Outreach | Setup your Mailshake account and start inputting the templates you're going to use for the different Link Building strategies you're going to use. | Once |
| Link Building & Outreach | Setup your Ubersuggest account to start monitoring inbound backlinks | Once |
| Off-page SEO | Claim your eCommerce brand name on as many social networking sites as possible | Once |
| Off-page SEO | Using your favorite Ranks Tracking tool, input your list of keywords and start monitoring your rankings | Once |
| Off-page SEO | Check your rankings on your favorite Ranks Tracking tool | Monthly |
| Off-page SEO | Submit your site to Citations websites | Once, and then Quarterly Add More |
| Off-page SEO | Claim your Google My Business page for your eCommerce | Once |
| Off-page SEO | Check if your site is properly indexed on Google | Quarterly |
| Off-page SEO | Check the Dwell Time on your top 20 most popular PDPs PLPs and blog pages of your website | Once AND Quarterly |
| Off-page SEO | Reach out to website owners to remove links that you identified as irrelevant on your Audit stage | As needed |
| On-page SEO | Check if you have implemented Social Markups, such as Facebook Open Graph tags, Twitter Card markup and Pinterest Rich Pins | Once |
| On-page SEO | Implement Facebook Open Graph tags, Twitter Card markup and Pinterest Rich Pins | Once |
| On-page SEO | Check if your most popular PDPs and PLPs have relevant Calls to Action (CTA) | Quarterly |
| On-page SEO | Check if your URLs contains dates or .html, eliminate the dates where appropriate, and do 301 redirects to the new URLs | Once |
| On-page SEO | Check for content hidden behind Javascript and Flash. Replace them with HTML native features. | Once |
| On-page SEO | Apply rel="canonical" tags to pages on your website that may be too similar and could be treated as duplicate content. i.e. product pages with similar titles, text copy | Once AND Quarterly |
| On-page SEO | Check for 'no-follow' internal links on your site. Are you linking to other PDPs and PLPs of your website with nofollow tags? If so, make sure they're 'do follow". | Once AND Quarterly |
| On-page SEO | Make sure you're not using iframes on your website. | Once |
| On-page SEO | Check Google PageSpeed Insights on your top 10 most popular pages | Monthly |
| On-page SEO | Create contextual links in your articles to other internal PDPs and PLPs of your site | Monthly |
| On-page SEO | Compress the images on your website | Once OR Every week if not automated |
| On-page SEO | Implement Accelerated Mobile Pages (AMP) on your eComm website | Once |
| On-page SEO | Check if your Title tags include relevant keywords and are optimized for maximum CTR, rewrite them as needed | Monthly |
| On-page SEO | Check if your Heading tags include relevant keywords and are optimized for maximum CTR, rewrite them as needed | Monthly |
| On-page SEO | Check if your Meta Descriptions include relevant keywords and are optimized for maximum CTR, rewrite them as needed | Monthly |
| On-page SEO | Check if your URLs are short and descriptive of the Products that you're selling | Quarterly |
| On-page SEO | | Once |
| On-page SEO | Check for Duplicate Page Titles | Quarterly |
| On-page SEO | Create your sitemaps.xml | Once OR Every week if not automated |
| On-page SEO | Submit your sitemaps.xml to GSC | Once |
| On-page SEO | Test if your website is mobile-friendly on Google PageSpeed Insights | Once |
| On-page SEO | Perform a full SEO Audit on your website | Once AND Quarterly |
| On-page SEO | Check if your PDP and PLPs have a good structure, that favors readability. | Once AND Monthly |
| On-page SEO | Check if you're using Latent Semantic Indexing Keywords in your pages. | Once AND Monthly |
| On-page SEO | Check if you have added Social Sharing features on your PDPs and PLPs. | Once |
| Research | Keywords Research | Once AND Quarterly |
| Research | Create Topical Clusters on your eCommerce site | Weekly |
| Research | Leverage Social Proof | Weekly |
| Research | See which keywords you're already ranking for. | Once AND Monthly |
| Research | Research the Keywords your competitors are ranking for. | Once AND Quarterly |
| | | |
| SEO Audit | Check on your most popular product pages if your images have ALT tags. Always prioritize the ones getting the most visitors. | Monthly |
| SEO Audit | Check if you're using structured data markup and schema.org | Once |
| SEO Audit | Implement schema.org tags | Once |
| SEO Audit | Check GSC for Crawl Errors and URL Errors | Monthly |
| | | |
| SEO Audit | Check for HTTP Status errors | Bi-weekly |
| SEO Audit | Check for Title Lengths above 75 characters | Quarterly |
| SEO Audit | Check for Meta Descriptions above 160 characters | Quarterly |
| SEO Audit | Check for Thin Content | Quarterly |
| SEO Audit | Create your Robots.txt file | Once |
| SEO Audit | Check for Duplicate Pages | Once AND Quarterly |
| SEO Audit | Check if any of your product pages or blogs have content that was copied from another source using Copyscape | Once |
| SEO Audit | Check for Redirect Errors on GSC | Once AND Quarterly |
| SEO Audit | Check if there are any strange Anchor Texts coming from backlinks to your website | Once AND Quarterly |
| | | |
| SEO Audit | Check if the product pages of your website are receiving a good amount of internal links | Once AND Quarterly |
| SEO Audit | Check for low-quality incoming backlinks | Once AND Quarterly |
| SEO Audit | Check your website structure. Is your content buried down internally on your site? | Once AND Quarterly |
There is no question that 70% of customers get convinced through the reviews. Do the following to boost your selling:
Add ratings
Encourage customers to write reviews, create offers, or gift items for reviewers.
Get connected with your loyal customers, ask for reviews.
You can also ask for testimonials, though they differ from reviews.
Make sure that the testimonials are not of a fake profile.
Final Thoughts
Ecommerce marketing is the process of creating, promoting, and selling products or services through electronic systems such as a website, email, or social media sites. Ecommerce marketing covers the entire funnel. Therefore, it covers acquisition, engagement, conversion and retention. The first step of ecommerce marketing is finding your customers. Every business should start with a landing page to gather email addresses from potential customers. Once you have their email address you can then send them offers and deals to entice them to buy.
If you are inquisitive about ways to boost e-commerce sell, this article should be helpful enough to shower e-commerce knowledge on you. 
Moreover, you can think of implementing live chat, integrating Instagram, showcasing top-selling items, offering a money-back guarantee, and last but not least being honest in your sales copy will definitely help you to attract customers, thus boosting sell.