The present blog article focuses on marketing and email automation. It shows the reasons why marketing automation is the future of digital marketing.
Introduction of Marketing Automation
The usage of software for automating marketing tasks and activities is marketing automation. Several marketing units use automation for redundant tasks and projects.
Such as social media blogs, email automation, campaigns, ad posting, and many more. It provides dynamic and practical content that helps in nurturing prospects.
In simple words, marketing automation is a blend of techniques and software. It also gives extra specific and personalized understanding for their consumers.
To be practical, almost every marketing automation strategy gives three main skills including:
Introduction of Digital Marketing
Digital marketing is one of the elements of marketing. Whereas marketing automation automates every marketing related program. It uses online and Internet-based digital systems and technologies.
Such as mobile phones, laptops, desktop computers, tablets, and many more. Digital marketing utilizes various systems for promoting services, brands, and products.
Major categories of Marketing Automation
Marketing Automation platform gives birth to several units. They are:
Lead scoring
Inbound marketing
Lead nurturing
Email automation
Mobile application
Analytics
Social media marketing
Reporting, and
Types of Digital Marketing
In general, digital marketing relates to publicity provided through various digital tracks. Such as email, search engines, mobile apps, social media, and websites. Email automation is one of the processes under this.
Below are a few types of digital marketing.
PPC means Pay Per Click Marketing
Inbound Marketing
SEO means Search Engine Optimization
Affiliate Marketing
Content Marketing
Email Marketing
Sponsored content
Video Marketing
Native Advertising
Online Marketing
SMS Messaging
Social Media Marketing, and
Online PR
Main Takeaways
44% of marketing managers use at least one kind of marketing automation software. 
Whereas 42% of leaders are planning to use it within the following two years.
Marketing automation gives a 14.5% gain in sales productivity and reduces expenses by 12.2%. 
According to a survey conducted by the Invesp Group conveys that:
Businesses that have powerful omnichannel customer strategies maintain 89% of their customers.
The companies that have unstable omnichannel customer engagement procedures have a 33% retention rate.
The SocialMediaToday analysis shows that the big goals of a marketing automation system as:
Generating and producing leads – 61%
Preparing and encouraging leads – 57%
Improving sales revenue – 47%
Enriching consumer intercourses – 36%
The efficiency of the marketing procedure – 29%
Enhancing and governing campaigns – 28%
A report by Google marketing insights reveals that:
26% of customers account for searching within mobile phone applications
33% of consumers use the brand's or product's official website for searching
Almost 48% of clients use search engines for examination.
The future of Digital Marketing: Marketing Automation
It helps the leaders to handle heightening ROI burdens and struggling marketing dynamics.
The marketing automation system enables leaders to organize multi-touch channels that are getting complicated day-by-day.
1. Email Automation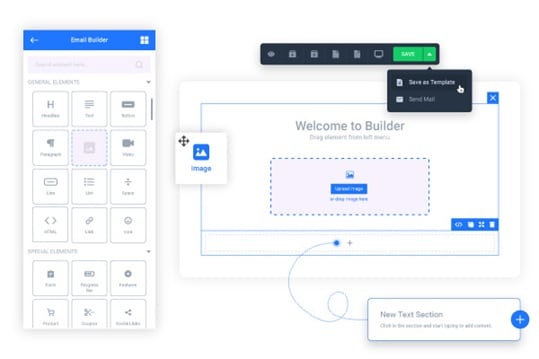 Almost 55% of e-commerce managers and companies use email marketing automation software. The central trends in 2020 are customer retention and personalized emails. 
The uses of email marketing are:
Arranging drip campaigns
Customer and lead segmentation for marking split tests, tracking, and custom emails.
Lead generation and nurture using the right and accurate emails.
Managing campaigns using consumer lifecycle.
Building active and creative email templates and land pages
2. Promoting and Advertising
Almost 80% of the publicity of brands and products is done by marketing automation software. A total of 83% of clients say that social media listing is nice for the automation system. Whereas 75% of marketers say that email marketing is good. 23% of experts presume that automation is good for PR outer reach and brand promotion.
3. Pay per click and SEO Campaign
The official company's website is an important function for lead generation. Display ads, automate PPC campaigns, publishings, and SEO are a few crucial marketing automation campaigns. Because they concentrate on the consumers throughout their client lifetime virtue. Below are the benefits of digital Advertising marketing automation software:
Performs strong remarketing topics to connect with passive consumers.
Optimization of proposal tools, keywords, and campaigns in social media platforms.
Develops top-of-the-mind recall methods.
Helps in managing many digital campaigns
Records analytics of web dealings, in-depth campaigns, and many more.
4. Leads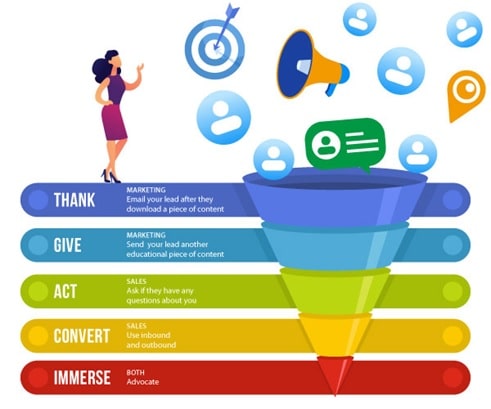 This automation provides tools and solutions that manage the lead conversion procedure. It also helps in improving the leads, nurturing the leads, and generating the leads.
The companies that use marketing automation saw a growth of 77% in lead conversion rates. 
The corporations saw an increase of 80% boost in leads and a 451% rise in qualified leads that use this automation software. 
5. Multiplatform Marketing Automation
Multiplatform automation builds client personas, custom product updates, and extends consumers using optical campaigns. It also establishes an automated workflow for every consumer on various channels. Some of the benefits of using omnichannel marketing software are:
Segments the clients using their purchasing and engagement history.
Helps in understanding the consumer through evaluating customer information and investment cycles.
Formulates personalized email automation campaigns and delivers custom statements.
6. Broadening ROI
Marketing automation gives companies a high Return on Investment. 44% of businesses saw a high ROI within 5 months and 76% of corporations in a year. Many metrics are in use for calculating ROI. Some of them are email opening rate, unsubscribing rate, click-through rate, and a few more.
7. Social Media Platforms Marketing Automation
It provides real-time calculations of the customer's and client's data. They automate publishing content, manage posts, and provide seamless interactions. It also recognizes clients, responds to them, and optimizes interactions on many platforms.
There are estimates that social media users will reach 3.43 billion by 2023.
Almost 70% of marketing managers prefer to improve their social media funds.
As per a survey, the number one trick that is in use by marketing leaders is social listening.
8. AI and Machine Learning Automation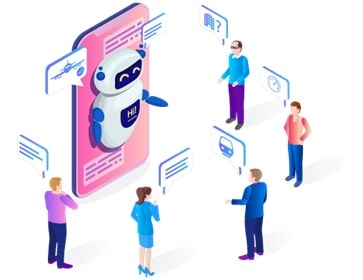 The main aspect of marketing automation in the future will be Artificial Intelligence (AI) and Machine Learning (ML). AI marketing solutions target the right campaigns and approve products using the consumer lifecycle. The machine learning marketing tools give true knowledge into customer attitude.
58% of B2B businesses use chatbot features on their official website.
While almost 23% of customer service-centric companies have been using AI chatbots.
A total of 69% of chatbots chats were settled starting from the beginning to the end.
Best Marketing Automation Software
Some of the best marketing automation software are given below. They are:
a) PeppyBiz
It has excellent CRM, service, marketing automation, and management tools.
Their software is in use by customers around the world and it has traffic of 12,000+ consumers.
This software is good for various types of industries.
Some of the features are tracking, assigning tickets, calendar views, and many more.
b) Marketo
It is one of the SaaS-based software and is suitable for medium businesses.
They have many solutions for dealing with marketing automation, email, mobile, and customer management.
Customer training features, reporting, analytics, and accurate dashboards are few features.
c) Infobip
Infobip software is present in the United Kingdom and offers services since 2006.
This is good for insurance, banking, and fintech-related corporations.
It is a multichannel software and assists in building connections with the clients.
d) MailChimp
It provides good marketing automation tools for every corporation.
Some of the functions are transactional emails, tracking, and various integration tools.
Their software is available for a free plan which allows 12,000 emails for 1 month and 2,000 customer limits.
e) PushAd
This is a SaaS-based marketing software and it operates in mobile and desktop systems.
Device targeting, lead scoring, custom websites, dynamic content are few features.
They offer their software for free and have both free app versions and a trial.
Conclusion
These are various types of digital marketing like content, email automation, SEO, and many more. But all these are available in the form of a package in marketing software. So, that is the reason why marketing automation is the future of digital marketing. If your or your company haven't used any marketing software then it's high time to start using one.
Do You Want To Read More Information On Digital Marketing? Read These Posts