Do not wait for your customers to ask when you will start accepting cryptocurrencies.

There are many advantages that your business can gain by adding this
payment method.

These people are extremely likely to tell their friends about a new crypto-friendly merchant they found.

Companies should consider accepting cryptocurrencies in order to not only offer new payment methods to existing customers, but also to acquire new clients from the crypto and blockchain ecosystem. This is a real win-win path to increasing revenue that cannot be ignored.

A simple mention – "We accept Bitcoin" – on your website is guaranteed to get noticed by customers who are looking for the opportunities to pay with
cryptocurrency, not fiat.
"Since we started accepting Bitcoin as a form of payment three months
ago, our sales have jumped whopping 427%,"
Lynx Art Collection team reported last year.

In order to protect people from an additional source of coronavirus infection, the Chinese government decided to disinfect cash with ultraviolet light, and the South Korean authorities quarantined cash and even burned some of the banknotes.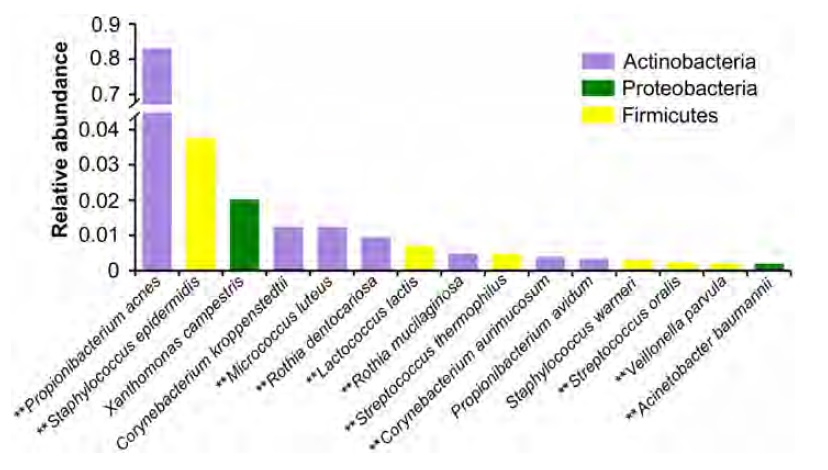 Besides the fact that banknotes have become a kind of old-fashioned payment, most companies have transferred their employees to remote work. Therefore, in self-isolation conditions, consumer habits gradually changed. As a result, most purchases have gone online – the number
of global e-commerce transactions increased by 23% after the rise of the
pandemic.

Microbes found on circulating currency in New York City during the summer period. Credit: doi.org
Are cryptocurrencies a salvation bay during and after the crisis?

In the context of the COVID-19 pandemic, cash has become one of the threats to human life and health. According to researchers, a total of 397 bacterial species representing more than 20 bacterial phyla live on the surface of banknotes.

Cryptocurrencies are a separate and very promising type of online payment. Therefore, in this document we will emphasize the main aspects
of connecting digital currencies to your business.
"Since PARSIQ works as a bridge between cryptocurrency payments and traditional business finance, we noticed a new wave of demand for
automation of cryptocurrency-related activity. Therefore, we can assume that businesses consider cryptocurrency a new way to grow profits
and gain new customers,," says Tom Tirman, Co-Founder of PARSIQ.
Cryptocurrencies are gaining popularity as a means for value exchange and as a method of payment for goods and services. In the US, crypto is not considered legal tender. However, it is fungible, as exchanges are considered to be money transmitters, according to the Financial Crimes Enforcement Network (FinCEN).

This enables businesses to legally accept digital currencies as payment.
In most jurisdictions, cryptocurrency regulation is enforced when it is
exchanged as a security. As a method of payment and in general use, however, such jurisdictions as the European Union,
The rise of cryptocurrency payments
On the coinmap.org portal you can find a world map with indicated locations of all the stores and ATMs accepting cryptocurrency. According to the site at the time of writing, there were 19,369 such venues around the world.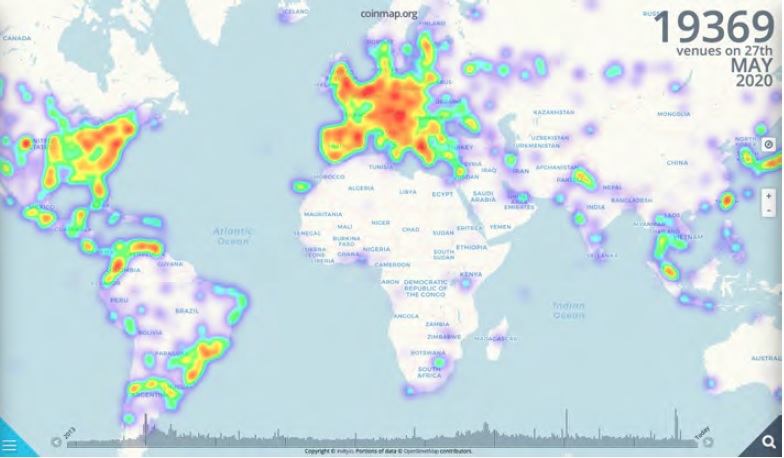 Pic credit: coinmap.org

Mostly require that utilization be under KYC and AML regulations to ensure that cryptocurrencies are not used for illicit or illegal purposes, such as terrorist financing and money laundering.

Having multiple options for cost reduction, crypto wallets, and exchanges enable businesses to have flexibility in terms of accepting B2C or B2B payments using cryptocurrency.

Here are some options that your business can consider in accepting cryptocurrency payments:
How to start accepting cryptocurrency payments
Payment processors.

The most straightforward and simplest means to accept crypto payments would be through a payment processor. This partner will basically accept the payment in cryptocurrency and then remit into your business account in fiat currency or other preferred means. Some examples are Dash, BitPay and Coinbase Commerce.

Crypto wallet.

The most direct means to accept crypto payments would be the peer-to-peer
option, wherein you provide your payment address. This will require that you establish a wallet account available on mobile and desktop apps, or even as a physical device.

You can then utilize exchange services to convert your crypto into fiat or even into other cryptocurrencies. Some wallets have convenient built-in exchange functionality so that businesses can quickly convert from one crypto to another, or even to fiat, with minimal hassle.

Point-of-Sale solutions.

Another option for accepting cryptocurrency payment is through a PoS solution that accepts digital currencies. As with payment processors, this will also entail the service provider remitting the funds through fiat or other preferred means after the transaction goes through.
Regulations, compliance, and establishing trust in the crypto ecosystem
As earlier mentioned, most jurisdictions require compliance with KYC and AML regulations, which means businesses will also need to provide such information when establishing accounts for receiving crypto payments.

Transparency in transactions is one way to ensure compliance with such regulations.

This also enhances trust between the parties involved. Instant notifications
provided by PARSIQ's Smart-Triggers, for example, gives both merchants and customers the assurance of transactions as they are confirmed on the blockchain.

There is no need to manually monitor the progress of such transactions. The platform automates this crypto monitoring, analytics, and notification platform so that your business can focus on what matters–building value for your customers and industry.

Cryptocurrency payments provide unique advantages over traditional digital payment solutions. Businesses can start accepting crypto payments to save time and reduce transaction fees while staying compliant.
Pros tips for accepting crypto payments:
Save time.

Automate your business needs–save hours or manual work using customizable notification services. In just a few clicks, you can specify how and where to accept crypto payments from your customers. No need to manually accept payments each time.

Pic credit: parsiq.net

Lower cost.

Existing digital payment options, most notably credit cards, can charge fees up to 3%. This can add up to exorbitant costs for businesses over time. Instead, crypto payments can drastically lower transaction costs, as seen in the case of a cryptocurrency exchange who transacted US$1.26 billion worth of Bitcoin for just US $124.60, or less than 0.00001% of the payment volume. Businesses can automate the processing of payment deposits at scale to save cost over time.

Stay compliant.

Keep up to date with the latest AML and KYC regulations by making sure you have right compliance measures in place for accepting crypto payments.

Using transaction monitoring services, businesses can monitor payment
transactions at scale to collect and analyze important regulatory information.

Know if incoming payments originate from blacklisted or high-risk addresses, so that your business can take appropriate action
in real-time.

PARSIQ monitoring enables businesses to set up alerts according to amount
thresholds, such as limiting the maximum payment accepted per transaction. When thresholds are triggered, the service notifies you through your connected application with the transaction details, so that you can quickly react with proper compliance measures.

Summary

Digital payments have proven to be a necessity in today's economic climate. According to the World Economic Forum, central banks around the world
are recognizing the viability of digital currency as an alternative to cash, since it reduces physical contact and thus the possibility of spreading the
coronavirus.

The global pandemic has led many businesses to close down physical operations and shift toward digital commerce and payments instead. Accepting crypto payments can accelerate your business' digital transformation, and it will enable businesses of all sizes to quickly recover and even thrive during and after the economic uncertainty resulting from
COVID-19.

PARSIQ is a blockchain monitoring and workflow automation platform that serves as a multi-level bridge between blockchains and off-chain applications.

PARSIQ's features automate the blockchain analytics and monitoring
process, providing customizable workflows with real-time intelligence.
People behind PARSIQ are experienced and highly qualified industry professionals that are passionate about blockchain technology. Our ultimate goal is to push forward the mass adoption of blockchain technology by providing the necessary solutions. We want to give everyone the ability to understand and manipulate blockchain data streams.

With PARSIQ, we are making it easier to integrate blockchain infrastructures into existing businesses with an additional layer of monitoring and automation for blockchain-specific asset management.
Details on solutions provided by PARSIQ can be found here.