Today you are going to know about top 10 best WordPress plugins that will help you to improve Core Web Vitals score with some interesting facts and tools.
Core web vitals are certain factors that search engines like Google considers when gauging overall user experience. Calculating these factors will give the core web vital score.
3 Interesting Facts About Core Web Vitals
Core Web Vitals is the new Google ranking factor.
Google take Core Web Vitals data from the Chrome User Experience Report (CrUX).
Google give more importance to Cumulative layout shift (CLS) in Core Web Vitals metrics.
In simpler terms, core web vitals help search engines identify "how much web users enjoyed using your websites". We would discuss the details of core web vitals in another post. In the meantime, let's consider how to improve the core web vitals of a website.

Consider your website like a house and web users as visitors. For people to enjoy visiting your house (user experience), your house should have the necessary furniture (user their stay. e) that will enable them enjoy their time at your house (website).
Simply put, improving user interface increases the user experience of web users. Plugins like the Woocommerce Paywall enables eCommerce stores offer payment methods.
In other words, you can improve the core web vital score of a website by improving its user interface. One way to improve the user interface of a website is by installing the right plugins. These plugins will provide the necessary features the website needs to facilitate a better user experience.
Below are 10 WordPress plugins to improve core web vital score.
WP Rocket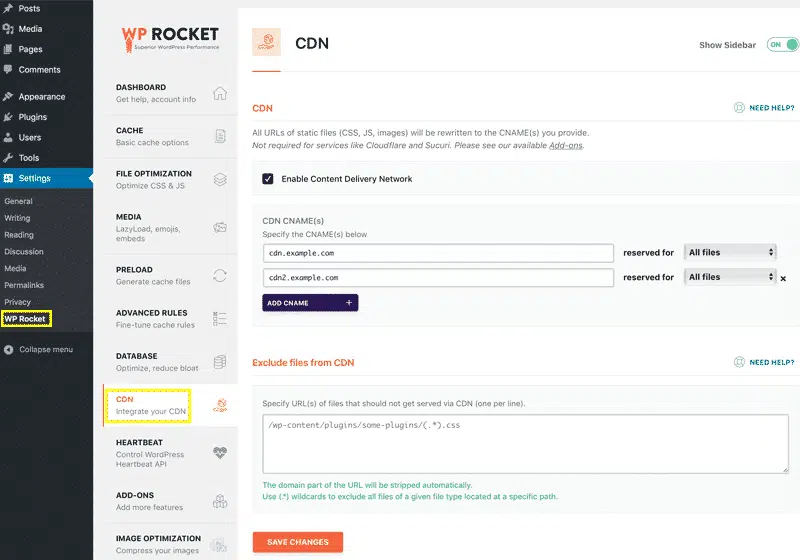 The world is moving towards SPEED. A comedian once made a joke of how Amazon's Prime will soon graduate into Prime Before. It will be a case where items are delivered to customers before they even demand for these items. Although it is a joke, it actually tells the direction in which things are moving.
With the WP Rocket plugin, you can improve the core web vital score by making your webpages load even faster. With less than three minutes of installation and configuration time, you get the best caching tool to make your website load in less than 3seconds. WP Rocket uses features like page caching, cache preloading, browser caching and eCommerce optimization to ensure that pages load ultra fast.
W3 Total Cache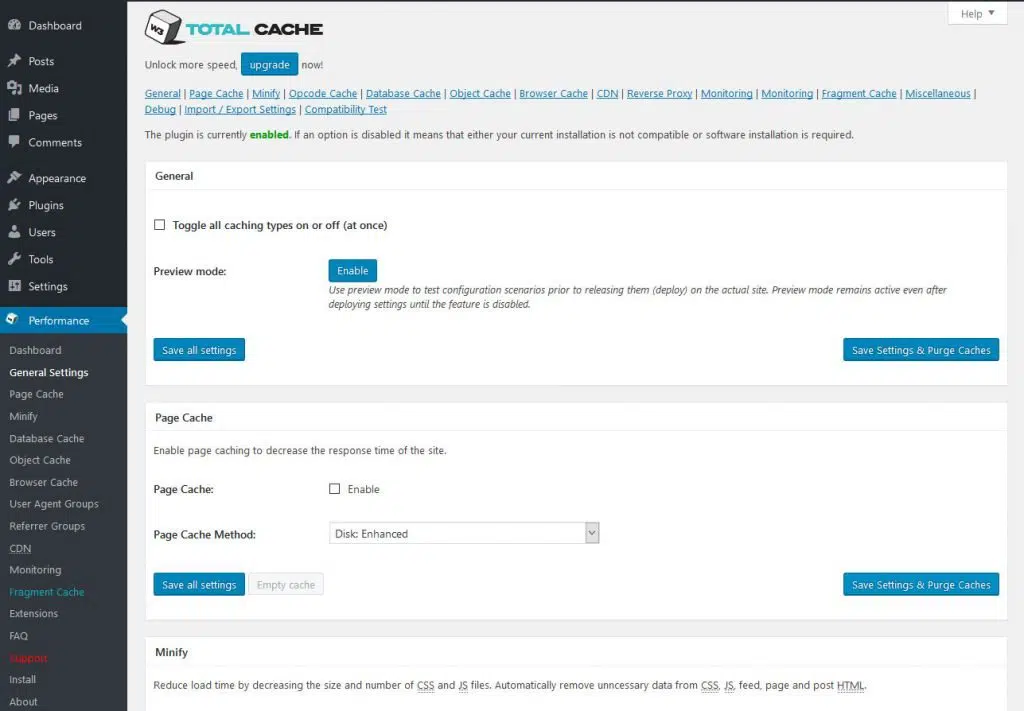 The W3 Total Cache (W3TC) is one SEO plugin that is trusted for years by millions of web designers and developer for years. It reduces page load time and saves bandwidth by minifying HTML, CSS and JavaScript files. It ensures transparent content delivery network of all media files, installed themes and even the WordPress website itself.
One thing that makes the W3 Total Cache better than most other plugins is that it does not sacrifice experience for speed. It helps website rank higher for mobile search results as well as sites that use the secure socket layout.
Smush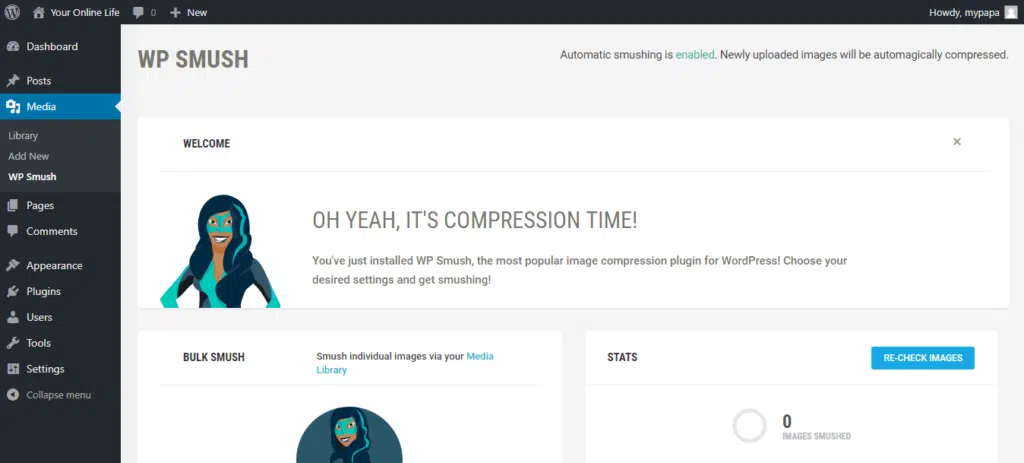 Images help to beautify and emphasize the messages the written content is passing across. However, images can also be a sort of stumbling block in terms of having an optimized website. They carry more "data load" than written content and may cause your website to lag.
Although most websites try to limit the amount of images they use, certain websites cannot afford to work with less images. Well, such websites have Smush to bail them out. Smuch is an easy to use image compression tool that reduces the "data load" of images without tampering with their quality or size.
With Smush, website operators can backup original images before compressing large file images. They are no upper limit to what size of images you can compress. This plugin compresses up to 50 images at a time and It does it at twice the speed. You do not even need to manually resize and rescale images to fit the purpose for which you need them. Smush automatically does everything for you.
WPtouch Pro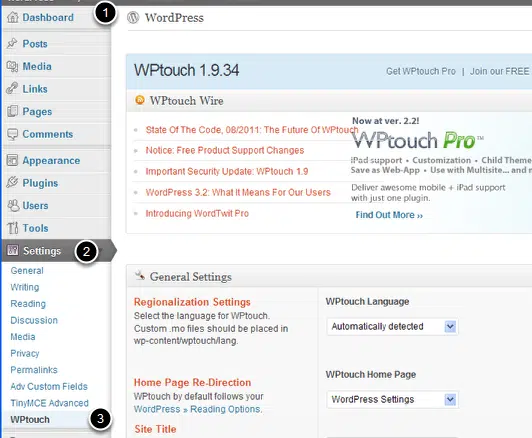 Most people access the internet via mobile devices like phones and tablets. Designing a website without considering a layout for users of mobile devices is unwise. Wptouch Pro makes it very easy to design a layout for mobile devices.
What makes WPtouch stand out is that it offers the same user experience to mobile devices as it does to laptops and desktops. Unlike most other plugins, WPtouch offers the best of both sides.
Navigation Menu for Elementor
The menu of a website is arguably as important as the website itself. It would be disastrous to have a website with a poorly designed menu. Luckily for website operators, they do not have to learn about web design to use this plugin.
Just install it like you would install a Woocommerce mix and match plugin. This plugin enables you to design a flexible and customizable menu and submenus.
Page Preview for WordPress
Whenever a web users visit a website, they have to also visit other sections of the website to assess them. What if there was a means whereby web users can preview a webpage without having to visit it? Well, Page Preview for WordPress improves user experience by allowing web users preview a webpage. They only need drag the cursor to the webpage link and a popup showing a preview of the webpage will appear.
Paldesk
Every website needs an adequate and functional customer support system. There is hardly a better customer support service than live chat. It is instant and responsive. Paldesk takes customer service further by allowing you customize predefined responses.
It also stores the history of all chats, this enables you to customize offline responses. With Paldesk, it is very easy to set business and offline hours. During offline hours, the plugin will respond with the set predefined messages.
Virtual Tour Creator for WordPress
Earlier, we mentioned a plugin that allows web users to preview webpages without having to visit it. Well, this is a plugin that allows web users preview a real place without having to visit it. If a web user wants to book a room at a hotel they have not been to before, they can easily do it via the website.
This plugin enables website operators to preview the kind of room they want to book without having to visit the hotel physically. Hence its name "Virtual Tour".
Progress Map
After getting a virtual tour of the place web users visit, they will still need to get there. As a website operator, you can assist them by directing them there. The Progress Map is a plugin that enables establishments list their businesses and locations on Google Map.
This makes it easy for web users to easily identify them. Progress Map offers more than 70 map styles and enables geo-targeting. It is perfect for hotels, restaurants, stores, real estate and related listings. This plugin also improves local search.
Gravity Forms
There is no rule that said forms should be boring and pretty much straightforward. Yes, you can add some desirable effects to the forms you create. Not like that word written in italics, it's not exactly desirable. It's more like noticeable.
However, that's the idea. With Gravity Forms, website operators have a plugin that covers their information gathering need. Gravity Forms is used to create forms for registration and can be integrated into payment gateways. Besides registration and checkout, Gravity Forms has additional modules to increase its functionality.
Limit Login Attempts Reloaded
There is hardly a discussion about user interface and user experience without mentioning security. If access is not secure, what experience will be there to enjoy? Like its name states, the Limit Login Attempts Reloaded restricts the number of tries a user has to login to his or her account.
It blocks login attempts from that IP address and notifies the user of that activity. This will enable the user take necessary steps to secure their account.
Apex Notification Bar
Talk of user experience, talk about the Apex Notification Bar. This plugin is arguably everything as regards user experience. It enables website operators to customize notification on websites. It makes it easy to add a countdown timer for a product sale or any related deal or offer.
With this plugin, you can customize popups on offers, discounts and promos. It also enables you to setup cookies for your website.
Price List for Elementor
Every eCommerce store requires an adequate pricing system. Doing it manually will be very stressful and inefficient. It is no surprise that most eCommerce store owners turn to Price List for Elementor for help. This plugin enables website operators create an attractive pricelist for their customers.
Besides the pricing system, Price List also allows you create customizable and attractive price tags and blocks that will appeal to your customers.
Accordion Slider
Still on display, there may be need to display more than one image. All the images cannot be uploaded together as they may cause the website to lag. Even if all the images are optimized, uploading all the images at once affects the user interface of the website.
However, being able to create a mini gallery where all the images and even videos appear as one image. All web users need to do is slide through the accordion to access the other pictures and videos it contains,
With Accordion Slider, website operators can support multimedia files like images and videos on their website. This includes videos from YouTube and Vimeo as well as images from Facebook, Pinterest, etc.
Recommended Tools To Calculate Core Web Vitals Scores
CrUX.
GTMetrix
Lighthouse.
Chrome DevTools Performance panel.
Web Vitals extension.
Conclusion
These ten plugins discussed in this post are certain to improve the user interface of your website. This will in turn improve the user experience as well as the core web vital score of your website. They are also compatible with WordPress and very easy to use. What are you waiting for? Go on and increase the core web vital score of your website by using these plugins for your website.