Marketing isn't what it used to be. Instead of advertising in magazines and on billboards, more companies are investing in digital marketing, leaving them confused about how to manage multiple projects and advertising strategies simultaneously. In the modern age, digital marketers rely on technology and tools to create and implement strategies and measure campaign performance. Luckily, finding the right tools is easy once you know your goals.
Here are the top tools and technologies for success:
Design Tools
In the past, companies had to hire graphic designers for everything from web design to social media post design. Unless they wanted to learn Photoshop, business owners couldn't perform easy tasks, such as photo editing and cropping, on their own. However, in recent years, design tools have made it easier for anyone to produce professional content without having a graphic design background. Tools like Canva have made it possible for anyone to create beautiful images for websites, social media, and print materials at the touch of a few buttons, helping businesses save on costs.
Analytics
If you want to measure the effectiveness of your campaigns, you need some type of analytics platform. Of course, if you invest in digital marketing technologies like email marketing software, your dashboard can give you valuable information about your campaigns, including open rates and clicks. However, it can't show what users did on your website once they left their emails. Analytics tools allow you to track everything from user behavior to conversions to help you understand which strategies are most effective and make the right marketing decisions for your business.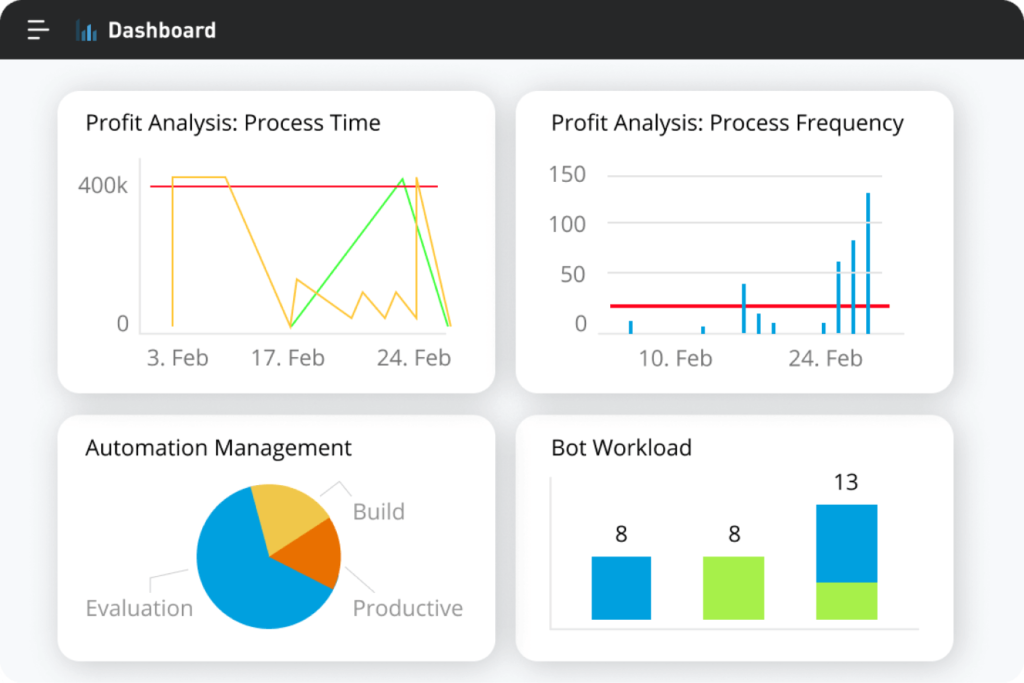 Tools like Google Analytics or an RPA manager can help you build better reporting dashboards to visualize data and make better decisions for your website while allowing you to determine the most popular pages and user journeys. In addition, these tools can track your ROI on your marketing efforts. Many marketing strategies are considered tax deductible, so you want to ensure your tracking your advertising spend to input into your business's professional tax software.
Customer Relationship Management

With the right tools, you can track your relationships with customers to streamline the sales process, optimize internal processes, and improve communication and messaging based on actions users have taken on your site. CRM tools allow you to manage the customer lifecycle and learn more about how to sell products and services to your audience. Whether you run a B2B business and need to manage contracts or an e-commerce business and want to send emails to customers to recommend products based on recent purchases, a robust CRM can help.
Email Marketing
Every digital marketer needs email marketing tools to help them remain at the top of customers' minds by sending emails to the right audience at the right time. Email marketing tools have come a long way in the past decade. To ensure you're sending personalized campaigns, you can set automation actions and triggers to send emails based on customer actions and behavior.
Email marketing tools like ConstantContact, Mailchimp, and HubSpot CRM make it easier for anyone to create engaging emails that encourage subscribers to return to the website to take action. These platforms also provide detailed analytics to help marketers make better decisions about email campaigns and provide A/B testing to ensure you're using the right design elements to entice users to take action.
Social Media Marketing
If you post on social media, you might realize how time-consuming it can be without the right tools. Social media marketing tools allow you to centralize your social media strategy and post to multiple channels from one dashboard. With these tools, you can create a content calendar, schedule posts, and view your feed in real-time. Additionally, they'll provide you with data about your campaigns and posts to ensure you're reaching the right audience.
Search Engine Optimization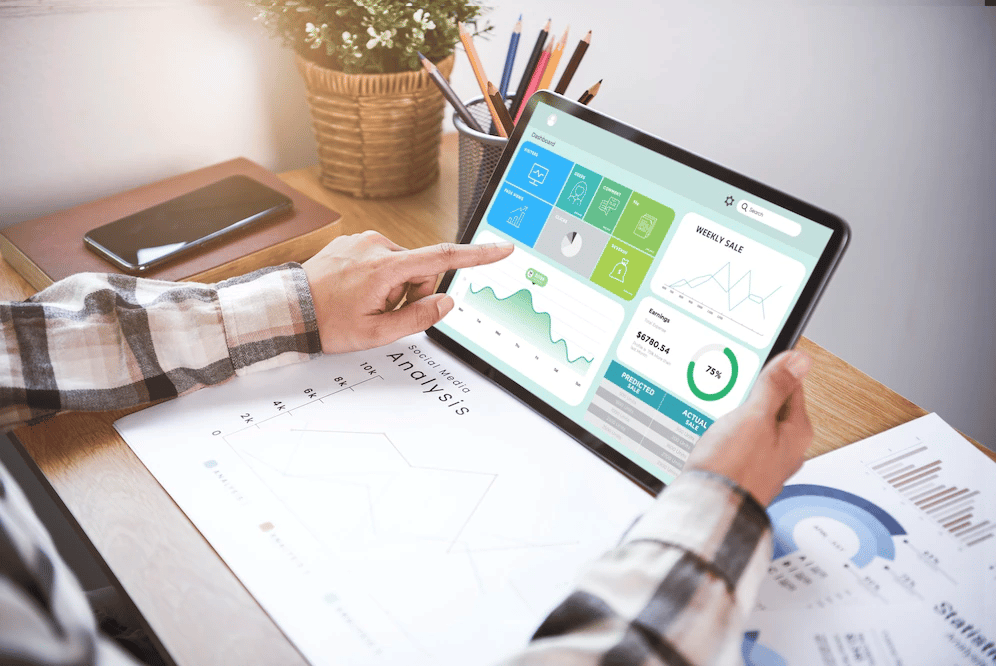 SEO is crucial to the success of your business, especially if you want customers to find your company online. If you're working with an SEO agency, they'll likely send you reports on a monthly or quarterly basis to show you how your rankings are improving on search engines. However, you can also learn about their efforts yourself by investing in various tools, such as SEMrush, Screaming Frog, and Moz, to name a few.
These tools allow you to perform keyword research and track rankings to learn whether your efforts are effectively increasing web traffic and conversions. They also allow you to check up on your digital marketing agency to ensure they're doing everything they can to boost your rankings.
Team Management
A digital marketing department may consist of several smaller teams, depending on the size of your company. Unfortunately, aligning goals and resources can be challenging if these teams don't work together. Most digital marketing campaigns require collaboration across teams.
For example, a copywriter might work within SEO, social media, and advertising. Therefore, if you can't track everyone's projects and tasks, it can be easy to miss important deadlines. Luckily, you can use several team management tools to track projects and individual duties to ensure everyone can work together and communicate in real time.
Advertising Platforms
Organic marketing is a long-term growth solution, but you might turn to digital advertising when you need results fast. You can use several online advertising tools, including Google Ads for search and display ads, AdRoll for display ads, and social media platforms. However, which is best for you will depend on your goals and the ad types you want to create. For example, if you want to create a search and display ad campaign that aligns with your marketing goals, you might choose Google Ads. In any case, advertising platforms can increase online visibility and web traffic while boosting brand awareness.
Using Tech for Marketing Success
Marketers use technology throughout marketing, from campaign and strategy development to implementation and measuring results. Knowing which tools can help you streamline your marketing efforts to create campaigns and measure them in real-time is crucial for any business that wants to succeed and stand out from the competition. Luckily, many tools are easy to use. Even if you're not a digital marketer, you can help your business thrive by investing in the right tools to target and attract customers and find new ways to help your business succeed in a competitive landscape.