Social media has since its advent has taken up front seats in all different facets of our life. If you have never heard of this term before, you are sure to be living under a rock because this term literally dictates our entire day-to-day life.
Social media presence is very much like having an identity only that this identity is much like a brand. If you are a business owner, having a social media page can make your business more visible among your target audience and bring about more sales and new ventures.
Since now we have discussed how important social media is in our lives and our businesses, social media design comes into the picture. The social media design is the strategy used in the platform for attracting more and more viewers to your site and making them click on the call to action buttons. This necessity has brought us to forage for the unique social media post designer.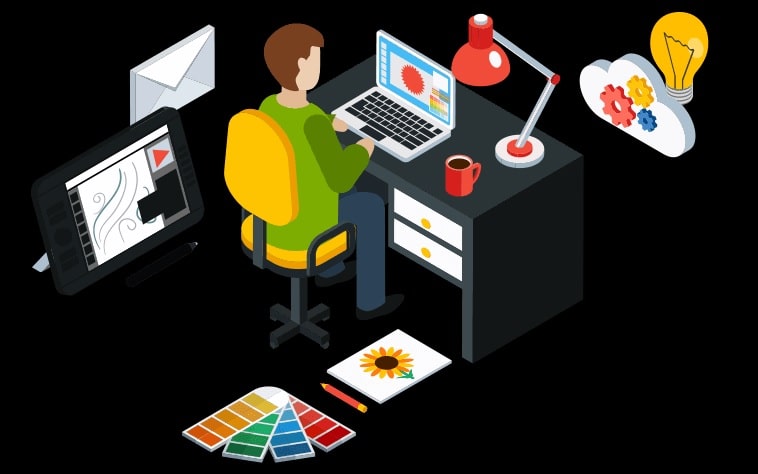 When it comes to business and companies, these social media platforms are a way or channel to talk to their customers. This can be used to gain insights into trends of customers, valuable feedback and overall how well is the customer satisfaction levels.
Your social media channel may be one among the millions available on the platforms, so how do you make it special? Only the most viewed ones are pushed on to by the algorithms of these channels, hence the social media platform is highly competitive where one person is trying to outshine the other.
So now we arrive at the crossroads of understanding how to create an engaging and successful social media post design that can attract customers and also put your business onto higher levels.
1. How to create your own social media strategy?
Your chosen design should only amplify your content and not dim it. So now the question arises as to how to create a strategy that works for you? For that, you need to understand who your target audience is? Who are you curating this content for? There are polls, surveys taken now and then in big branded companies' social media channels every now and then to understand where they are doing good and where they can improve. It will also help in understanding user experience and what they are looking forward to from you more.
2. You need to choose a perfect platform
There are myriad social media channels available in today's time and age. You need to thoroughly go through which will serve the best for your business. It can maybe be Pinterest, Instagram. It can be more than one or many. It totally depends on your understanding of what will benefit your business and what is just dead meat.
3. What type of content?
Now that the social media channels are fixed, you need to research what types of content fare well on such platforms. Is it long prose or article short ones, images, and what posting time would be the most beneficial are all certain factors to be kept in mind before choosing the type of content?
4. Schedule for the social media designs
The content of the competition can be evaluated, text copies could be created, schedules as to when your next content will come out could be made. A certain level of planning is of utmost importance when it comes to designing a social media post.
5. Check on content sizes and loading times
This is a significant part to be checked onto. Social media channels are usually accessed through smartphones and hence you have to make sure that your content, the resolution, the size of the pages are all very user-friendly. It should be rendered accordingly so that your customers find it easy to access through any device.
6. Designing an apt profile picture
You may wonder how important this part is. As we discussed above, your social media channel is the face of your brand. You have to have optimal and correct profile pictures set for this. It should be simple and very minimal in sizing and color, yet have an aesthetic feel to it and adds to the business you own. If you are thinking of keeping a logo, it should be bold to see it clearly but not outrageously out there too. Visit this website for top logo designers India.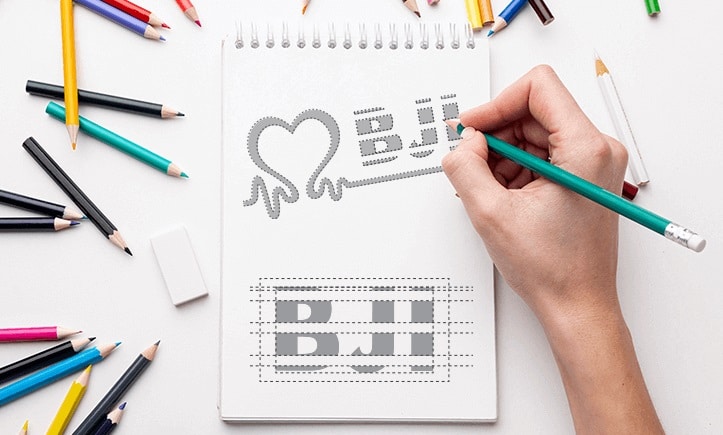 7. Special thought for cover design
This as you know is not a feature present on all of the social media platforms. But in those that are present, it shares a close relationship with the profile picture. The cover images are usually wider and can contain more texts and pictures than a profile picture. This is the reason why they act as a little extra to the brand value of your business.
8. Designing the page layout
How you customize your digital space is also a significant part of social media post designing. This is the reason why people hire unique social media post designers. Usually, a lot of customization in this platform is not under your control and is usually looked up to by the social media channel in itself, but you can nevertheless optimize it according to your user's betterment and ease.
9. Versatile Designs
You have to create different designs chalked out for different channels that you use. It is not a one size fits all kind of situation. You need to specifically send your attention to curating special designs that are compatible with each of the platforms so that you can be distributed chronologically.
10. Create content that your audience would love to hear about
While it looks like this is a very easy task to accomplish, you need to put in extra effort to be doing it in regular intervals and efficiently. Your audience has to be given a reason why they are following you and every time you post content, you have to think through from an audience perspective whether they will find it informative, fun, or not.
Relevance of social media design
Social media right now is like a war zone, highly competitive. In a space like that, it is of utmost importance for you to diligently plan and curate all of your content. Both the content and aesthetic feel of it are significant here. This is what is going to attract sales for your business and rank your company in the highest.
Your brand, for which social media acts as a channel should be able to represent the company correctly. When someone opens your social media platform, they should be able to relate to the brand and understand everything that the brand offers. It is at this exact moment that social media is recognized as a very important tool of the present times.
This is the sole reason why more and more business owners are in search of unique social media post designers, so as to get their business optimized for the best results, there is a huge demand for social media designers now more than ever. The basic rules and regulations of the strategy if followed correctly and promptly your business is sure to reach more customers, which in turn brings in more conversion levels for your brand and business.