Want to learn how to increase engagement on Instagram account in 2023?
The year is 2023, and the importance of Instagram as a social media tool has increased even more. There are tons of social media platforms, but Instagram is a holy grail for most social media marketers because of its reach, and because it is a visual medium.
The popularity of Instagram amongst users is given due to its visual and appealing nature. It provides a platform for all users to connect with their favorite brands and talk to them one on one about their products or services. It also gives them a platform where they can share their views about a brand or find local brands with exemplary services.
How To Increase Engagement on Instagram Account 2023 Using Facts and Statistics
But what makes Instagram so appealing for social media marketers? The following facts may share some light on it:
The current monthly users on IG are 1 billion and every day 500 million people log onto this platform.
An approximate number of 200 million users on IG visit a business profile on it
The 1/3rd part of most-viewed Instagram stories on IG is from businesses.
62% of users have admitted that they have checked out a brand more after seeing their Instagram stories.
130 million users on this platform tap on or swipe up on stories that lead them to shop.

(Source: https://blog.hootsuite.com/instagram-statistics/)
These are only some facts but aren't these enough for a social media marketer to start planning or work on a better strategy for Instagram.
Now, creating an account on Instagram is easy, but getting people to engage with your content is not. Posting good visuals and getting free Instagram likes or buying likes is not enough anymore.
With IG changing its algorithm and updating it every few months, it is now more important to make sure you have a strategy that engages people to your content. You want something that hooks them your brand and ensures that they keep coming back.
Not Sure What Strategies to Use? Well, Here are Our Best Picks.
Make Sure Your Content is Savable
In the year 2023, Instagram has come up with algorithms that are hiding likes on posts in various countries and regions. It means that now you cannot say that a post has engagement by seeing the number of likes.
Now the engagement will be measured by how many comments a post gets, and whether people save your content or not. Thus, it's time to create content that pushes your audience to click on the Save button.
Savable content is nothing but posts that you are sure your readers would like to read later prompting them to save it.
A checklist design post is a savable content, and so is a small travel blog in the carousel form. Keep in mind the needs of your audience and create content according to that. Also, make sure to add a call-to-action button in your post.
Make Sure You Are Using Every Feature of Instagram
The continuous updates on Instagram mean one thing- that the app is getting smarter. It now gives more screen time to accounts that use every feature of Instagram instead of using only a few. So, this means what?
Well, for starters, create a business account as this gives you access to a lot of tools like analytics, tools that make your account look more aesthetic, and so on. It gives you a chance to work on ads, include links and contact button your stories and so on.
Another thing to remember is that Instagram is a visual medium, but visual content is not limited to images. You can churn out different content like videos, GIFs, boomerangs, stories, live videos, infographics, and so on.
Use other new features like polls or adding hashtags in stories, and so on. All this will help you get better engagement, and IG too will give your post more screen time.
Keep Experimenting with Types of Content
It feels good when what we are posting on Instagram resonates with our readers. But we cannot settle just because we are getting good engagement now. It can stop any day, and the best to avoid this is by making sure that you keep trying with different types of content.
With trial and error, you may find out a new form of a post that works with your audience. It also gives you an upper hand as the audience may get bored with one type of content, and this way you can engage more people.
Here's how:
Keep trying with new types of content like memes, quotes, selfie-style video, user-generated content, and so on.
If you are uploading videos on IG, try uploading a video with bigger length and see how people are reacting to it.
Also, in IG stories, use different filters like polls or so on, to see how it goes for you.
Furthermore, it is crucial to know if they are working for you or not by using an analytics tool.
Instagram Stories is a Big Asset- Use Them Daily
The current IG algorithm doesn't show your post at the top of the user's feed like before. The reasons for this are manifold, including being inactive. It is a plaque that is making every marketer on Instagram worried.
But there is one thing that you can do, and that is posting Instagram stories daily. It will keep you on top of the user's feed, and most users check all stories, so they will see yours too.
Stories are only up for 24 hours and give you a chance to do something different and put out a different type of content. Hence, one story a day is a must; if you can post more stories, it's better. But make sure you don't overwhelm your users.
Also, make use of different filters on stories to engage the audience more with your content. Even stickers are great for increasing engagement like:
Question stickers: Ask me anything sticker is quite popular with users. It lets you answer questions about your brand. It in a way popularizes your brand, and that is the need of the hour.
Quiz sticker: It lets you ask quizzes trivia style. You can even track the number of votes an answer got amongst other things. It is a great way to ask people about your products.
Countdown sticker: The countdown sticker will help you pique the interest of your users, especially if you have a new product launch or sale coming up.
Start Scheduling Your Post for Instagram
The good news is that Instagram has made minute changes, which means that you can now schedule the time when you want to post to upload on IG, and it will on its own.
You don't have to be available to click on upload now to do that anymore. With the help of some tools like HubSpot, and buffer you can achieve this.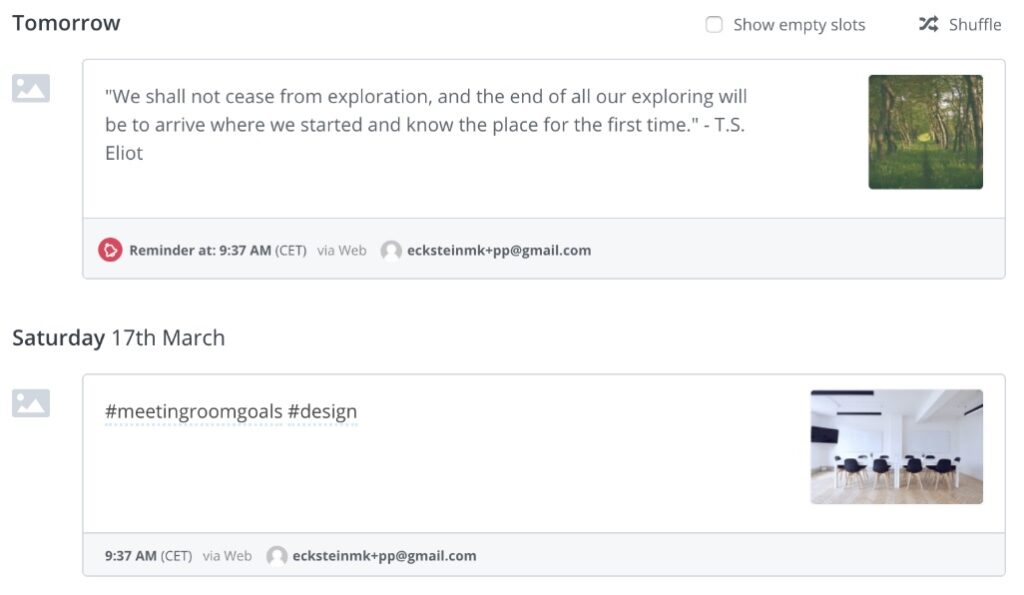 Now the question is, whether scheduling your post is important or not? It is quite crucial to upload a post at a peak time when most of your users are online.
The best time for your account depends on the type of business you have. It is something that you will have to find out by trial and error. But once you do, make sure to post at least one story and one post at that time.
Interact with Your Users, and Find New Ways to do That
We know all the traditional ways to connect with our audience-through comments and DMs. But it is time to find new ways to connect with your users and make sure that you interact with them regularly.
Here are some of your options:
Influencer market: If you cannot afford paid advertisement, it is best to invest in some influencing markets. Find some influencers in your niche which can promote your brand. It connects you with your audience and more in a creative way.
Tutorials: Another way that can help you connect with your audience is through posting tutorial videos. It lets you show the users the expertise of your brand by showing them how to use a certain product or service. It instils trust in your brands which is important for long-term success.
Takeovers: Give your employee or partner access to your Instagram account for the day. Give them full freedom to show behind the scenes or post things according to your will, and so on.
All this will give you more chances to connect with your followers and engage them.
Make Your Instagram Fun
Making your Instagram stories more engaging or successful for your business will take time and the right amount of planning. But you can add a little fun in your stories or post. Adding humor in your posts can make them more appealing for your users. So, add filers or memes or GIFs, and so on.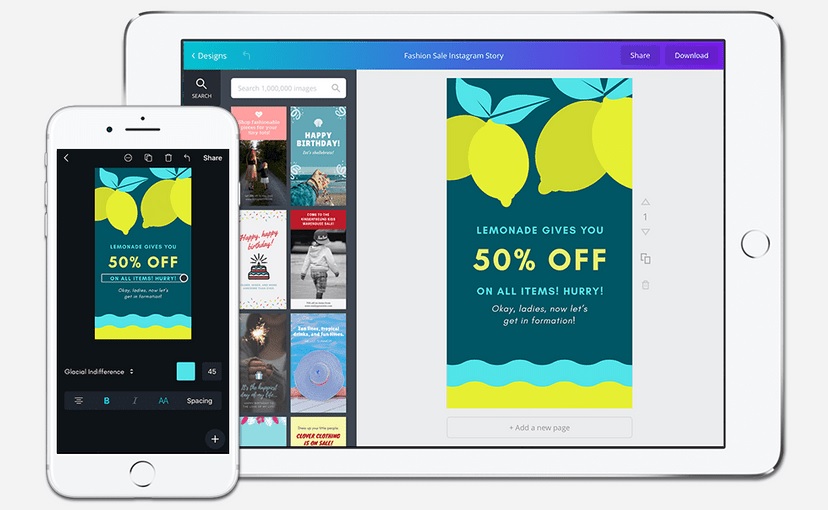 Add Large Captions
One of the algorithms says that how much time a user spends on your posts counts towards engagement. One of the best ways to increase user engagement is to write large captions.
As people spend more time reading it, your engagement level increases too. But make sure it is worth reading, so make it descriptive and tell a story.
The limit for a caption is 2200 characters, using 500 characters in some captions can work in your favor.
Instagram is a competitive platform, and to ensure that you rise to the top, don't forget to incorporate these tips in your strategy.
Actionable Checklist for Instagram Marketing
If you are new on Instagram, I found an actionable checklist for you.
| | | |
| --- | --- | --- |
| Checklist | Frequency | Time |
| Create and optimize your Instagram profile | Quarterly | 60 min |
| Create and leverage content types that your audience will love | Daily | 20 min |
| Publishing your content to maximize engagement | Daily | 2 min |
| Remix, reuse and repost your top-performing content | Weekly | 10 min |
| Keep a close eye on your analytics for what's working | Weekly | 5 min |
| Post content consistently | Daily | 10 min |
| Blue Tick Verification | One time | 20 min |
| Analyze Influencer content | Monthly | 20 min |
| Determine your audience & objectives | Quarterly | 30 min |
| Use hashtag generator | Monthly | 5 min |
| Increase enagement by tagging people | Daily | 10 min |
| Put hashtag in comments to get more impressions | Daily | 20 min |
| Come up with an interactive branded hashtag | One time | 15 min |
| Share your locations in hashtags | – | 2 min |
| Setup the following tool: Instashot | One time | 30 min |
| Setup the following tool: Commenbot | One time | 30 min |
| Setup the following tool: Goso | One time | 30 min |
| Get featured on big accounts | Monthly | 60 min |
| Create a vertical video | – | 30 min |
| Create instagram stories | – | 30 min |
| Create instagram shopping | – | 30 min |
| Go live with Instagramlive | – | 2 min |
| Use interactive content | – | 10 min |
| Use stickers | – | 2 min |
| Use AR | – | 2 min |
| Use gifs | – | 2 min |
| Optimize your Instagram profile with keywords | Monthly | 30 min |
| Include your primary keywords in your display name | Once | 10 min |
| Use your secondary keywords in the bio | Once | 10 min |
| Treat your hashtags as keywords | – | 5 min |
| Go to Ubersuggest and use the "keyword ideas" tab to find lucrative keywords | Once | 10 min |
| Make a list of all the relevant keywords to your site | Once | 20 min |
| Use secondary keywords in your image captions | Once AND Quarterly | 10 min |
| Take advantage of Instagram alt text | Monthly | 5 min |
| Track your results overtime and improve | Quarterly | 20 min |
| Promote your Instagram Cross Channel | Monthly | 60 min |