If you're asking yourself, Why use WordPress development? You've arrived at the right location. If you're considering this question, you've probably done some research on simple-to-maintain WordPress or heard about it from a friend or co-worker. But that doesn't mean you've fully considered all of the advantages and disadvantages or really examined all of the characteristics.
As a result, we'd like to break down the advantages of using WordPress for you, so you can see why it's the world's most popular content management system and website-building software. WordPress is capable of almost anything!
It is difficult for any business to succeed without a website. It's critical to establish a strong internet presence. Customers may want to contact you, so keep your contact information readily available. Sure, social media might suffice, but why rely only on a platform over which you have no control? A website is essential if you want to stay on top of your game.
WordPress is practically everyone's first pick when it comes to creating websites. To be accurate, this platform powers 35% of all websites on the planet. It's used by Variety, BBC America, The Walt Disney Company, and a slew of other Fortune 500 companies. WordPress is a powerful, adaptable, and simple-to-maintain content management system.
COVID-19 has caused a 14 percent drop in brick-and-mortar store sales in the United States, while e-commerce businesses have grown by 18 percent in February 2020. E-commerce has become the lifeblood of firms seeking to expand amid periods of uncertainty.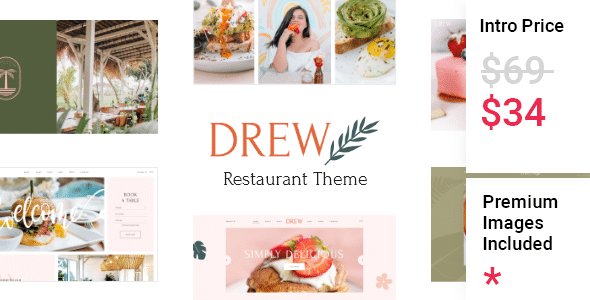 Names like WordPress, Joomla, Shopify, Magento, Wix, and Weebly may sound exotic to the ordinary business owner. Because these are all platforms used to develop websites, the process of creating one brings these names into your life. Each has its own set of advantages, and several are more commonly utilized for specialty websites with specific goals. For example, Shopify is only useful if you have an online store. It's not a platform for starting a blog and then expanding into an eCommerce store Magento is in a similar situation. Other website builders and platforms offer greater versatility, and these are usually the most popular.
Customers are becoming increasingly frustrated with the typical habit of going up to a store and waiting in huge lines. During the COVID-19 lock-down, approximately 23% of persons in the United States claimed their frequency of purchasing things online rose. You may help clients make purchases online from remote areas at their leisure by creating e-commerce websites for your company.
If you want to start an online store, this robust CMS is exactly what you need. In fact, here are six reasons why you should utilize WordPress for your eCommerce site:
SEO friendly
Because rankings are important, it's good to know that search engines are particularly interested in WordPress development. You may optimize each page of your website for SEO by adding title tags, meta descriptions, and URLs that are optimized. WordPress themes are usually fully responsive as well, and we all know how critical mobile-first indexing is. If the basic SEO features aren't enough, there are a number of fantastic WordPress SEO plugins you can use to further optimize your sites and improve your ranks.
WordPress is a safe platform to use
As long as you keep it up to date, that is. WordPress's developers are constantly striving to improve its security, which is why it's critical not to operate your website on an outdated version of WordPress. Why risk becoming the next victim of a cyber-attack simply because you neglected to click the Update button?
Even yet, with so many hackers out there, a little extra web protection can't hurt. That's why you've got security plugins. A solid security plugin can greatly reduce, if not fully remove, vulnerabilities. As a result, make sure you add them to your website to guarantee that no hackers have access to your WordPress yard.
It's free
The platform was created as a completely free, open-source piece of software in 2003. So, even if your budget is limited, you may still start a successful eCommerce company on a shoestring budget.
You have two alternatives once you've installed your WordPress version. To create your website, you may either utilize a free WordPress theme or pay for a premium one. Our recommendation is to go with the premium version since for a small fee, you receive a lot of stunning features, frequent upgrades that keep your website secure, and professional assistance.
Free themes don't come with a lot of features, and you'd have to acquire a lot of plugins to compensate for the theme's shortcomings. So, pick a premium WordPress theme that appeals to you and saves time, nerves, and, eventually, money.
The flood of plugins and margins
Simply choose and install some useful plugins to enhance the functioning of your WordPress website and give it a boost. You'll select the plugins that best suit your needs based on the type of website you're running. There are over 55k plugins in the WordPress plugin library, so there's something for everyone.
You may also create a website for your purposes without being an expert because there are so many online store WordPress themes to select from. Finding one that suits both your tastes and your requirements may appear to be a difficult task, but they are all delicious worries.
Easy to use
If you're unsure how to proceed with something, you may consult WordPress' rich documentation or reach out to the forum community, which is always happy to assist those in need. Furthermore, the WordPress developers are working on it, so you'll be able to discover a solution to any issue. There are also a plethora of WordPress tutorials available online, ensuring that you can get answers to almost any query you might have about the platform.
One of the best things about WordPress is that you don't need to know how to operate a computer to utilize it. Everything is fairly intuitive, so even if you don't have much technical knowledge, you should be able to navigate the platform without too much difficulty. Don't be scared to poke about on the admin dashboard and make sure you're familiar with all of the options. There's a little blurb detailing each option's functioning underneath it, which comes in handy when you're not sure what you're doing.
Perfectly designed themes
WordPress themes come with all of the elements needed for an e-commerce site, as well as numerous customization choices, a completely responsive design, and an easy-to-use interface. Astra, Webify, Kalium, and a slew of other WordPress themes are designed specifically for e-commerce sites.
If you want to create a more personalized theme that best represents your company, you can go with custom theme development, which allows you to create themes exactly how you want them. Take a look at our collection of the top e-commerce website design ideas and inspirations to learn more.
The best quality security
For offering security to users, the WordPress Security Team employs more than 50 qualified security researchers. On a regular basis, the WordPress community team publishes important and minor security upgrades. Each new version of WordPress improves the security of the platform against harmful threats.
You can also take a backup of data for the record by integrating plugins like UpdraftPlus, Duplicator, and Activity Log. Wordfence Security and Sucuri Security are two free solutions that check your site's defenses are adequate.
WordPress, on the whole, provides a solid security solution for your e-commerce website. You can keep your users' data safe and deliver the greatest service by utilizing WordPress CMS to its full potential.
A great way to set up your store
WooCommerce once installed and active, allows you to easily establish, organize, and administer your online store. WooCommerce is so user-friendly and dependable that it now runs 26% of all online retailers around the world.
WooCommerce is a feature-rich platform with a plethora of tools and plugins to help you expand the functionality of your online store. In the WooCommerce Extensions Library, you can find both free and premium add-ons.
Finally, WooCommerce is a platform that is well-maintained and supported. It's always being updated, with new features being introduced on a regular basis. As a result, you can rest assured that you have the tools necessary to maintain your online store current and expanding.
Wrap up
WordPress, as a popular content management system (CMS), provides the ideal choice for establishing an online commercial business like the healthcare industry, on-demand app, and other industries.
It offers advanced security features, thousands of plugins, attractive themes, API integration options, and much more. If you want to construct an e-commerce website for your company, WordPress is the way to go.
The use of WordPress.com and WordPress.org is absolutely free. You can read more about the differences between the two here, but in a nutshell, WordPress.org is a self-hosted version of WordPress that allows you to have more control over your site and use complex plugins. Moving away from WordPress.com makes sense for a business that plans to generate money. WordPress.com is fantastic for complete beginners, but it's not the greatest for a business that plans to make money. Although it has more expensive plans, we recommend it for personal and hobby blogs.